Silk Factory in Nha Trang: how to purchase a unique portrait of silk
Going to rest, each tourist thinks about what to bring him such a vacation, then, looking at it, remember how good it was on the trip. Many also want to please their relatives with a souvenir from abroad. And of course, everyone wants to bring from the resort the goods that this resort is famous for. We advise you to look at the silk factory in the center of Nha Trang. Perhaps this is exactly what you are looking for.
In Vietnam, such a "symbolic" product, in addition to tea, coffee, spices and other things, are silk products. They are, as a rule, very high-quality, beautiful, pleasant to the touch and pleasing at the price. In this article we will tell you where in Nha Trang you can see for yourself the beauty of Vietnamese silk and buy products from it for further use for your own pleasure. At once we will notice, that the Vietnamese art of silk is not so much sewing of silk clothes and subjects of a wardrobe, how many the creation of pictures from silk of improbable beauty!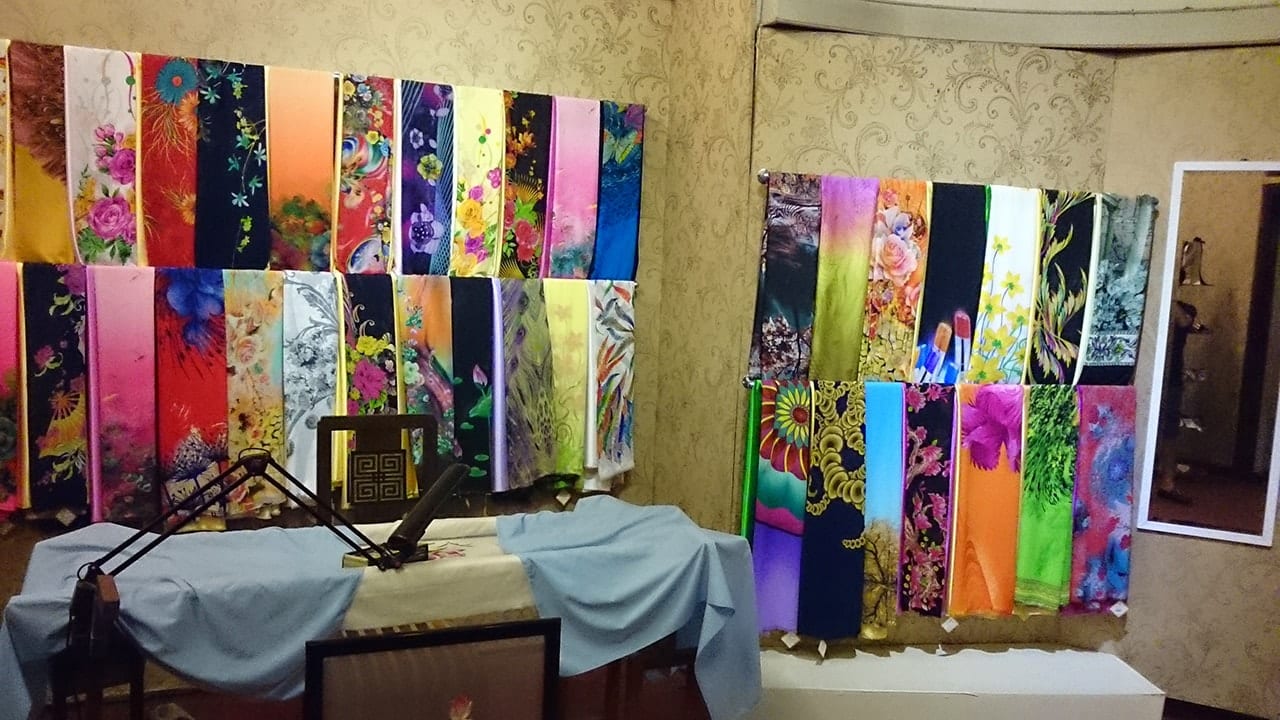 One of the most suitable places in Nyachang not only to buy silk products, but also to understand how they are made, to learn about the art of silk in Vietnam, about the history and traditions of making silk products, to admire the real works of silk art is the factory ( museum) of silk. It carries the proud name " XQ – Arts and Crafts ".
The silk factory is located at 64 Tran Phu
Opening hours: from 7.30 am and until 22 pm.
This is, in fact, a museum of silk paintings with the option of buying them, as well as buying silk wardrobe items, the assortment of which is also represented in abundance. The museum has a very "lamp" atmosphere – a cozy interior, ethnic music plays, the staff speaks English and Russian and will gladly offer you a cup of green tea.
You can walk around, see, buy any picture or thing presented in the museum, and even order a portrait of silk, which will be produced and sent to you at the specified address.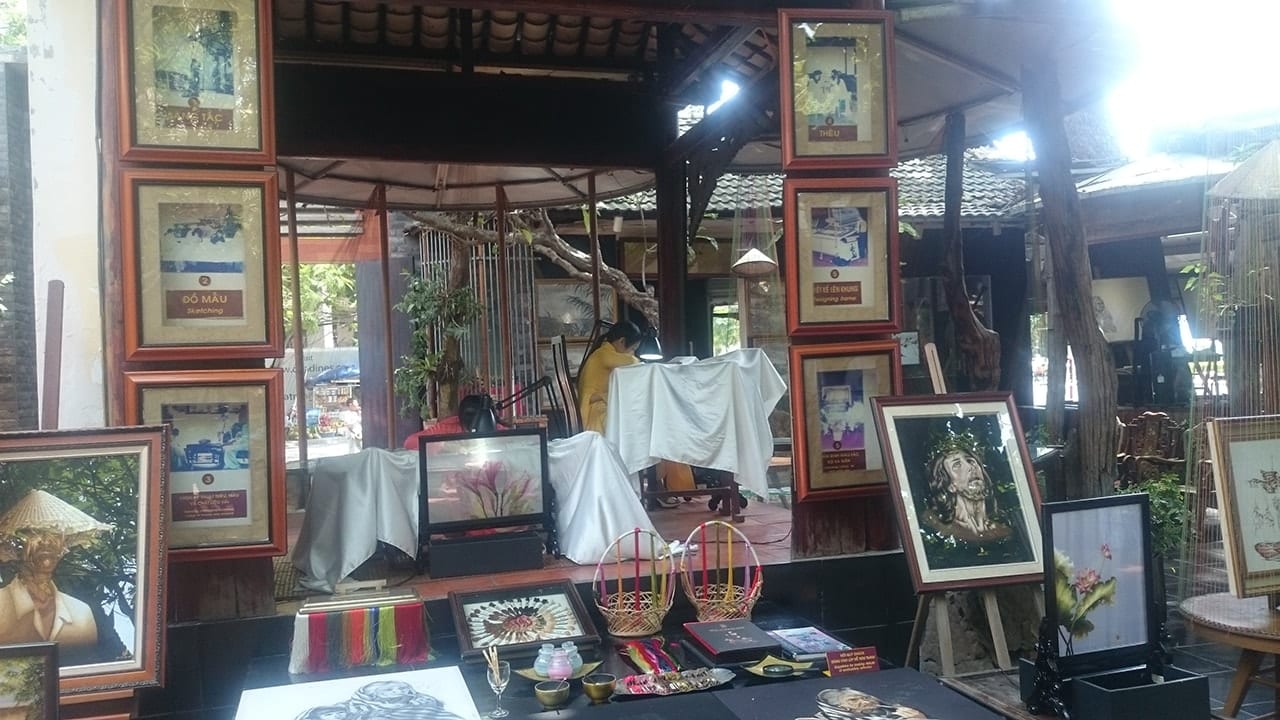 Also at the silk factory you can observe the work of silk masters with your own eyes. Their work is very laborious: the finest silk fabric is applied to the main lines, then they add details of the plot with hardly noticeable lines. Then draw the main details and embark on embroidery.
This art takes at least 5 years to train.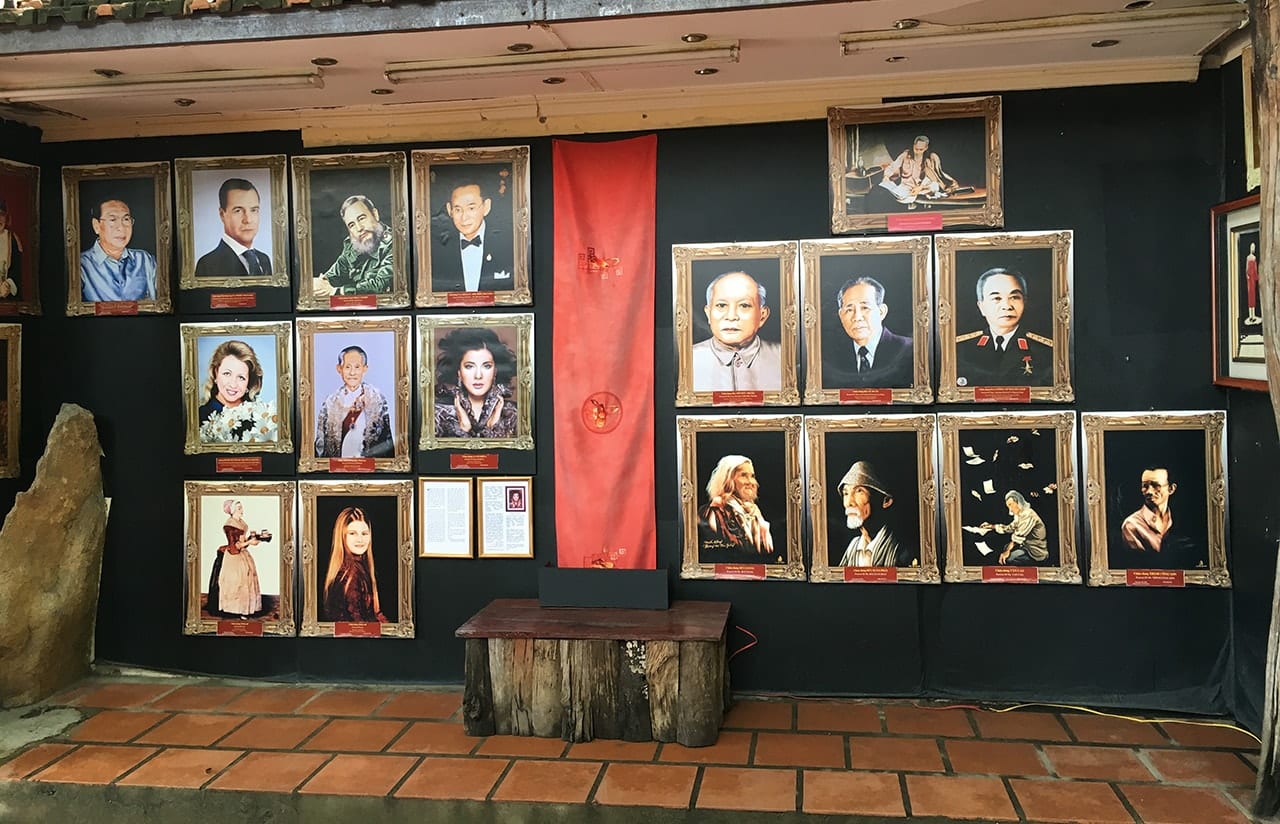 Attention! Be wary of fakes and do not buy silk paintings anywhere – they can often just be printed on a printer and have nothing to do with real silk paintings! It is better to visit the silk factory Nha Trang – just do not make the wrong choice!