Central Park in Nha Hang: So-called "Russian Isle" in Vietnam
Tourists visiting Vietnam are never surprised if they hear such names as Doc Let, Bai Dai or Hon Tam, but everybody without exception is wondering why the central park in Nha Hang is called "Gorky Park".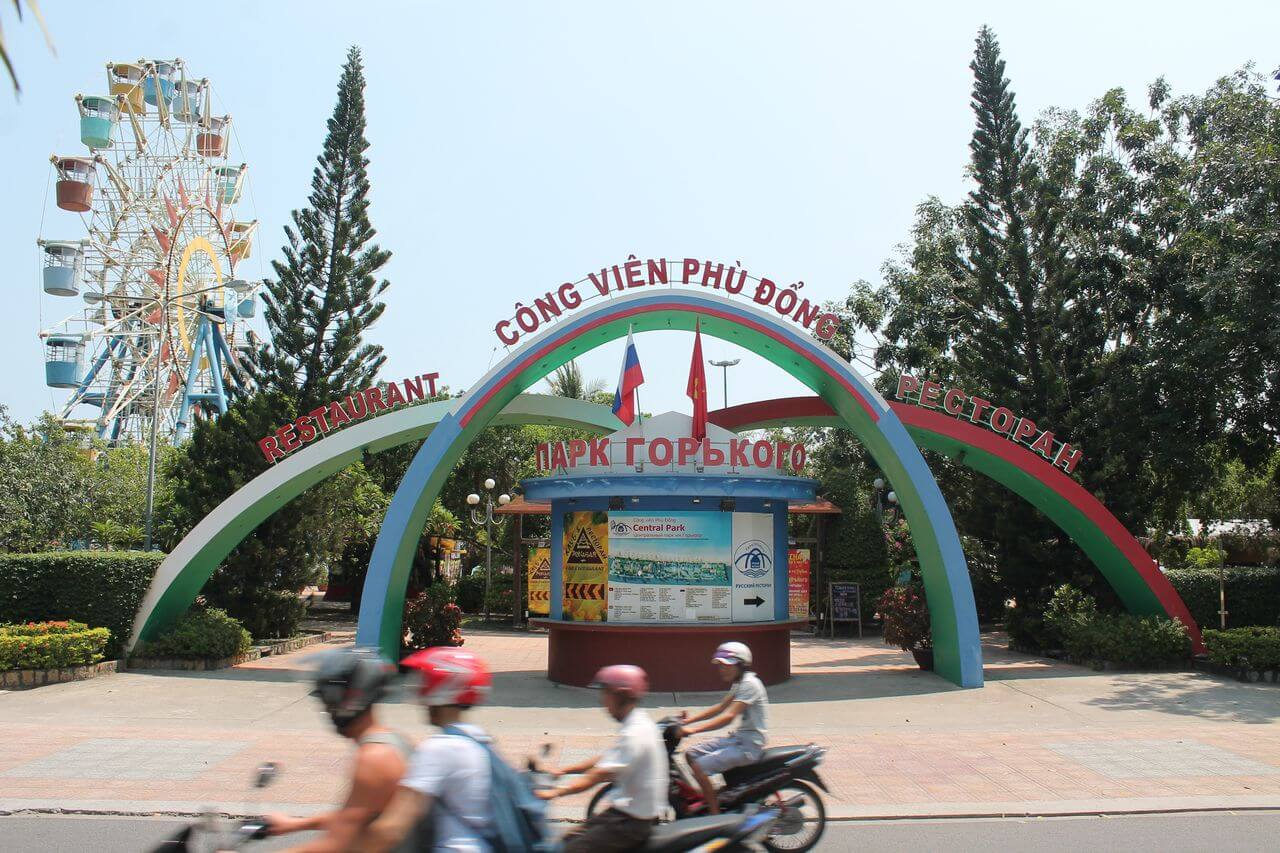 Nobody remembers when and why people called this place "Gorky Park", but Russian people who have lived here for a long time consider that it goes without saying. A great amount of Russians, Ukrainians, Belarusians and other ex-residents from different countries of CIS have lived here for many years: one day they decided to move to the seaside.
Somehow, people don't use the name "Central Park", but instead everybody knows that Gorky Park is one of the most popular places of rest on the seaside: it's as popular as famous Sailing Club, for example, which has been a well-known place for rest for twenty three years already.
The territory of Central Park is not very big: most tourists come here in order to have a snack, to use rides with children and to splash in the sea.
Below you can see the map of Gorky Park in Vietnamese, English and Russian languages.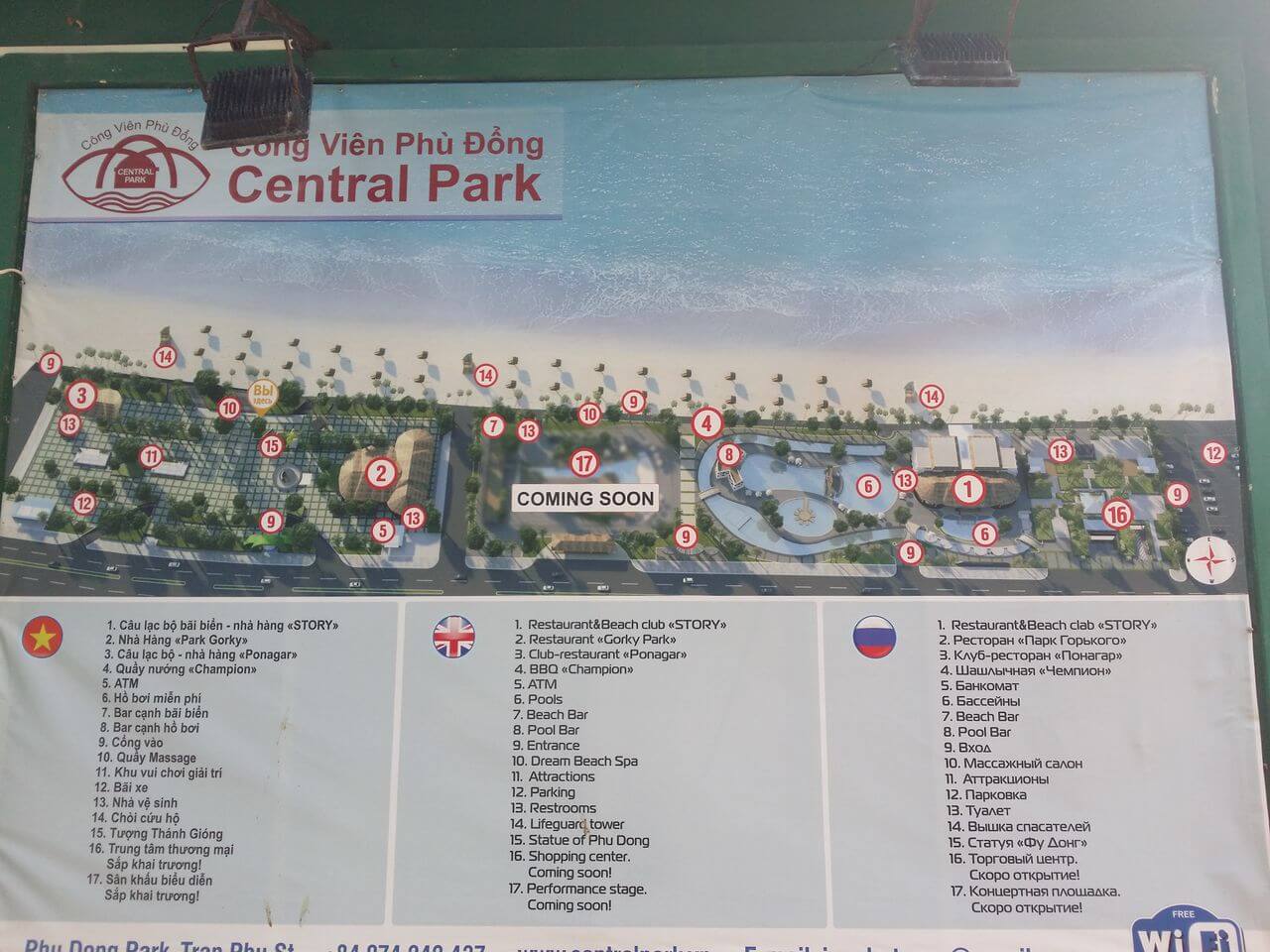 The official site of Gorky Park: http://centralpark.vn
Entrance is free of charge.
Beach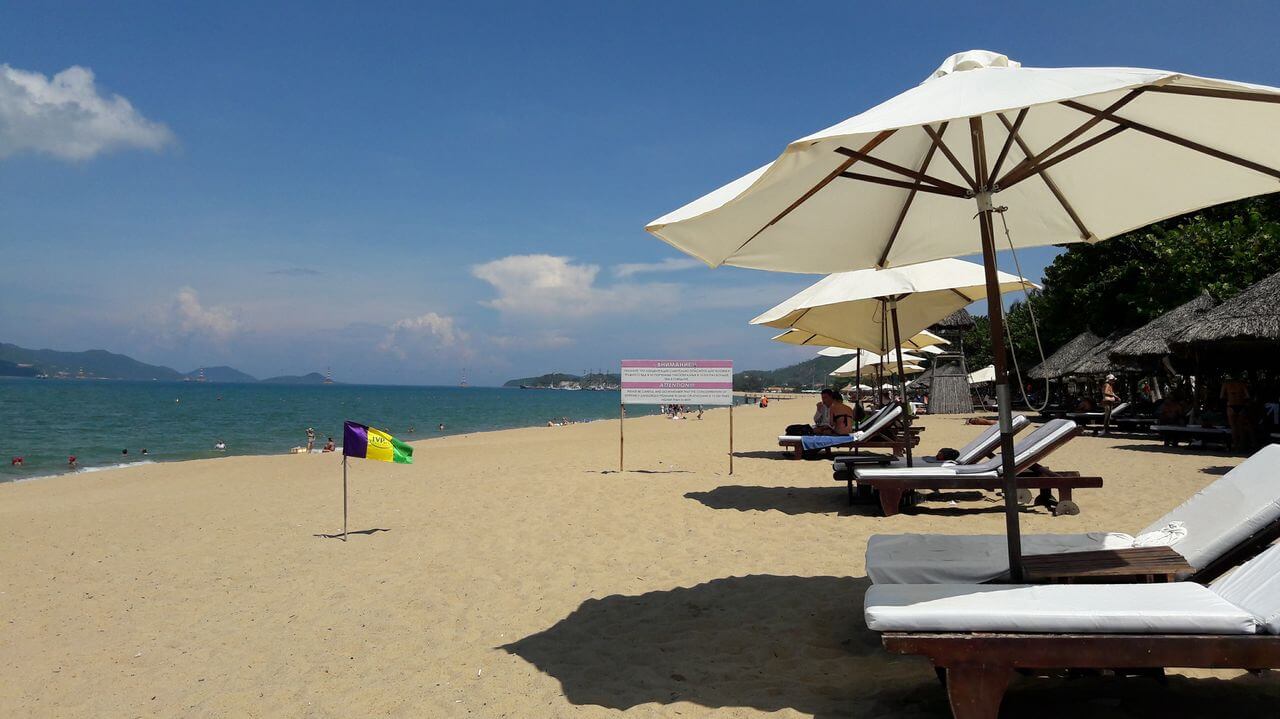 The beach which is situated near Gorky Park is called Dream Beach, there are always a lot of people here. There is no problem to rent sunbeds with umbrellas here, you can find a toilet, also there are showers and dressing rooms. The beach consists of several zones: Economy, Standard, VIP.
Economy – 30 000 VND (one sunbed)
Standard – 60 000 VND (one sunbed + swimming pool + free Wi-Fi)
VIP – 100 000 VND (Standard + one towel)
Swimming Pools
The sea in Vietnam is not always calm, sea waves are pretty high during the rainy season and some months after it (from October till March), and vacationers move to the territories of swimming pools, which are situated in the park.
There are some swimming pools in the park, they vary by depths and sizes. There is a little bar near every swimming pool, where you can buy cold drinks.
The entrance is free to the territory of swimming pools. If you want to rent a sunbed, you will have to pay (the price is 60 000 VND – 100 000 VND according to a zone).
On Sundays a local Pool Party with cocktails, music and other entertainments takes place here. Russians who live near the park, sometimes come here in order to have a drink, meet with close friends and find new ones.
Restaurants
There are several restaurants on the territory of Gorky Park and near it:
Restaurant "Gorky Park",
Ponagar,
Louisiane Brewhouse,
Story Beach (a new one).
The Restaurant "Gorky Park"
Opening hours: 7.00 a.m. – 1.00
It is the biggest restaurant on the seaside near the Dream Beach. The menu is very extensive. Visitors of this restaurant can taste Vietnamese, Chinese, Mediterranean and Russian meals.
You can also order a hookah.
In the evening after 7.00 p.m. live music plays here.
You can taste a meal "crocodile on a spit" (it costs 60 000 VND per 100 grams).
Vietnamese rum: 50 ml costs 50 000 VND.
Grilled pork neck: one portion costs 145 000 VND.
Anyway, you can find here all according to your tastes.
Ponagar
Opening hours: 9.00 a.m. – 0.00
This place is named in honor of a very famous Vietnamese sightseeing, Thap Ba Ponagar, which in turn was named in honor of the Vietnamese goddess Po Nagar.
This place is the best one for breakfast with a nice sea view. The most popular breakfast meal in this restaurant is porridge.
Oatmeal + bread + fruits + coffee = 120 000 VND.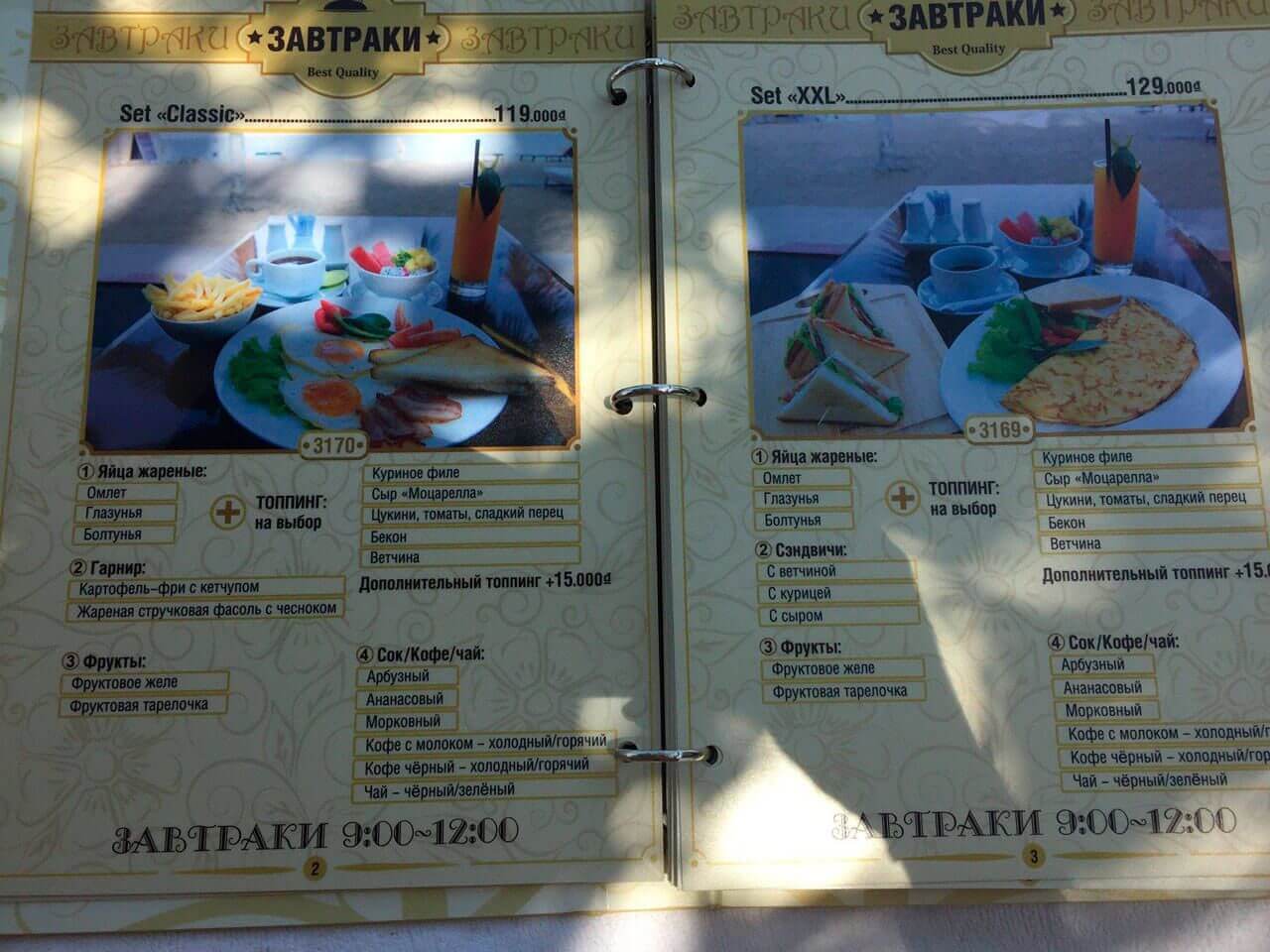 Louisiane Brewhouse
Address: 29 Tran Phu Street, Nha Hang, Vietnam.
Official site: http://www.louisianebrewhouse.com.vn/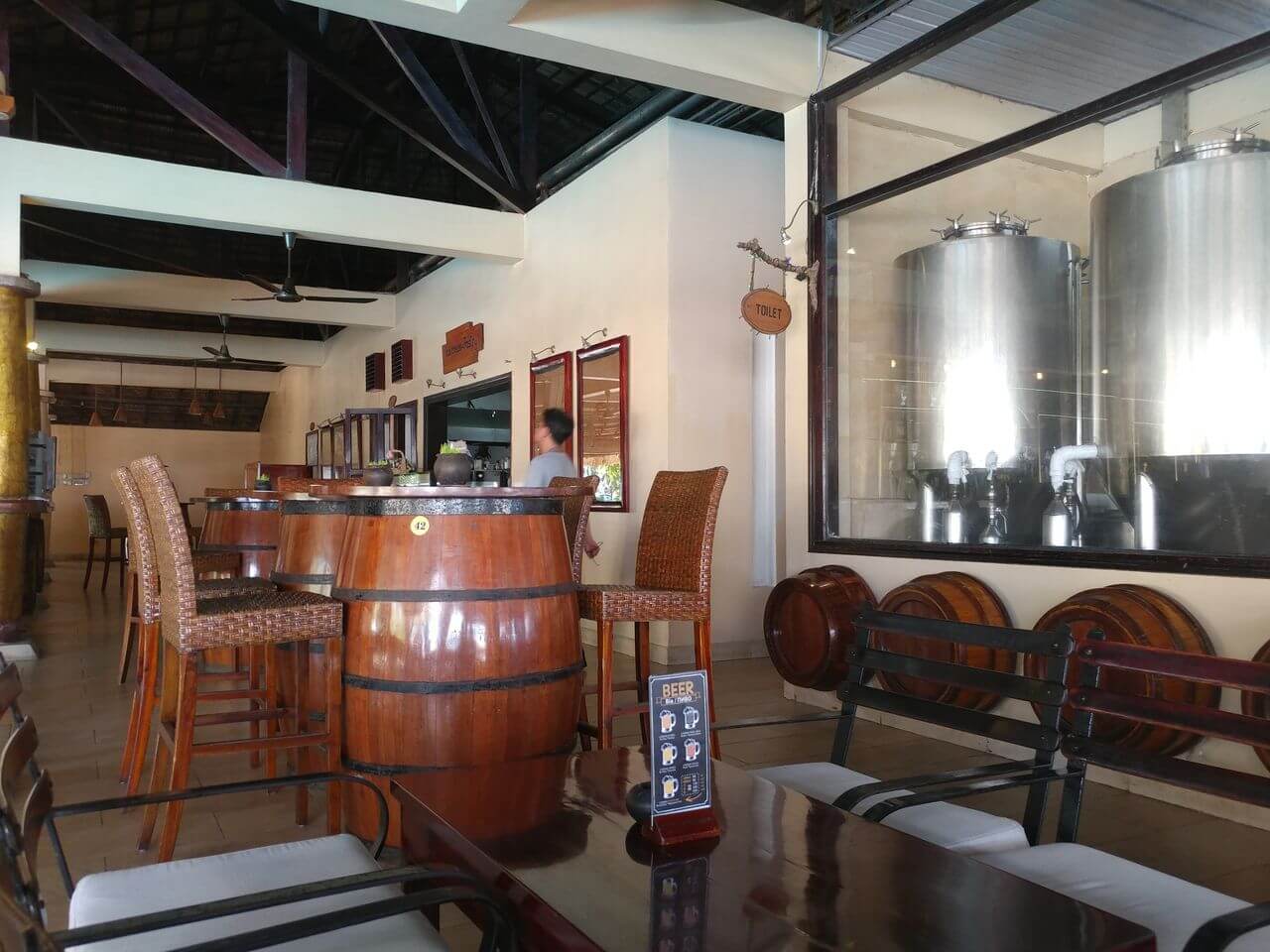 People who like beer, Italian, Japanese and Chinese meals, should definitely visit this restaurant.
There is a real brewery here, where you can taste the most delicious beer and have a good time in a place with a beautiful sea view.
Pilsner,
Dark Lager,
Red Ale,
Witbier,
Summer Ale,
Crystal Ale,
Passion Beer (Winbier with flavor of passionfruit).
Story Beach Club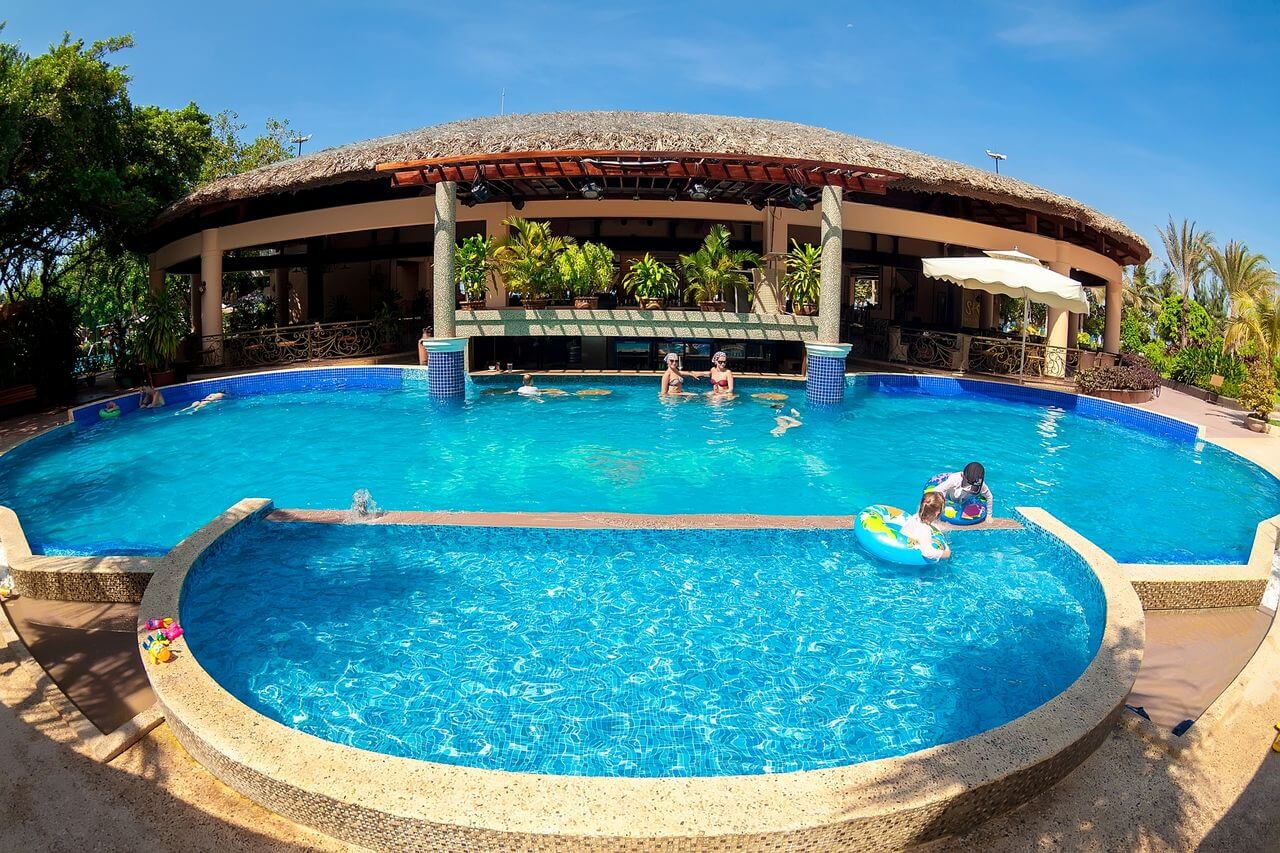 Opening hours: 7.00 p.m. – 0.00
It is the newest restaurant in Central Park. This is one of the twenty best restaurants in Nha Hang. There is a big choice of meals from all countries: for example, you can order any pizza, seafood, grilled meat and etc.
There is a stage in the center of the restaurant, where the guests can watch different shows.
Prices are above-average in Story Beach Club. Roast pork, for example, costs 220 000 VND here.
Movie-theatre
Vietnamese people sometimes go to Gorky Park in order to watch a movie. Here there is the only outdoor cinema in Nha Hang, where you can watch films in any language.
By the way, Vietnamese and Chinese people watch films without duplicate translation. All movies have original soundtrack and subtitle.
Opening hours of the outdoor cinema: 18.30 – 23.00
You can find the list of films and the schedule on a booth near the entrance to the park, it looks like a ticket office.
Massage
Read our article: Massage in Nha Trang. Types of Massage. Places Where to Get It. Prices
There are massage rooms "SPA on the Beach", where you can make traditional Vietnamese massages and some specific ones, for example massage after sunburn.
Time of therapy varies from 45 minutes to an hour and a half, prices are 180 000 – 420 000 VND.
Price list:
| Service | Mobifone | Viettel | Vinaphone |
| --- | --- | --- | --- |
| Calls within one operator | 880 vnd / min ($0.04) | 1190 vnd / min ($0.05) | 1180 vnd / min ($0.05) |
| Calls to other Vietnamese operators | 980 vnd / min ($0.04) | 1390 vnd / min ($0.06) | 1380 vnd / min ($0.06) |
| SMS in Vietnam withing one network | 290 vnd / min ($0.01) | 300 vnd / min ($0.01) | 290 vnd / min ($0.01) |
| SMS in Vietnam (other operators) | 350 vnd / min ($0.015) | 350 vnd / min ($0.015) | 350 vnd / min ($0.015) |
Children's Playground
In the park there is a children's playground with a railroad for kids. Also there  a nice merry-go-round here. When parents have a drink in the bar or have a rest in the swimming pool, a baby-sitter looks after their kids in the special games room, and it is free. Sometimes kids' events are organized on the children's playground.
All these attractions start working at 18.00 every day. At present guests can use a little train and a ride. Unfortunately, an observation wheel, which is situated not far from a train and a ride, doesn't work. Everything is free of charge. Sometimes adults use attractions, it is not illegal.