The Northern Islands of Nha Trang. Monkey Island and Orchid Island
The northern islands near Nha Trang will suit for people loving diversity. In spite of lacking luxuries beaches and a rich underwater world, some other entertainments can be found there.
The most famous islands of Nha Phu Bay are:
Monkey Island;
Orchid Island.
How to get to the northern islands of Nha Trang?
Every tourist can book a tour at any tour agency or can get to the islands by himself as the islands are situated just 16 km from the center of Nha Trang.
If you've decided to travel on your own, there are several variants:
To go by bus, the route №3 to the Northern port (the cost is approx. 20,000 dongs).
To rent a motorbike (the cost is from 100,000 dongs for twenty-four hours).
To go by taxi (the cost is 200,000 – 250,000 dongs).
The route №3 buses go every 30 – 40 minutes from the center of the town to the Doc Let beach. The ride time is about 30 minutes. For more details please read our article "The bus routes of Nha Trang".
If you have a companion and like feeling the wind in your face, then hiring a motorbike is the best variant for you. And there's some romance in riding a motorbike!
It's not that simple with going by taxi. You can pay 200,000 dongs or 400,000 dongs. It depends on the driver's barefacedness, your price awareness and your ability to negotiate.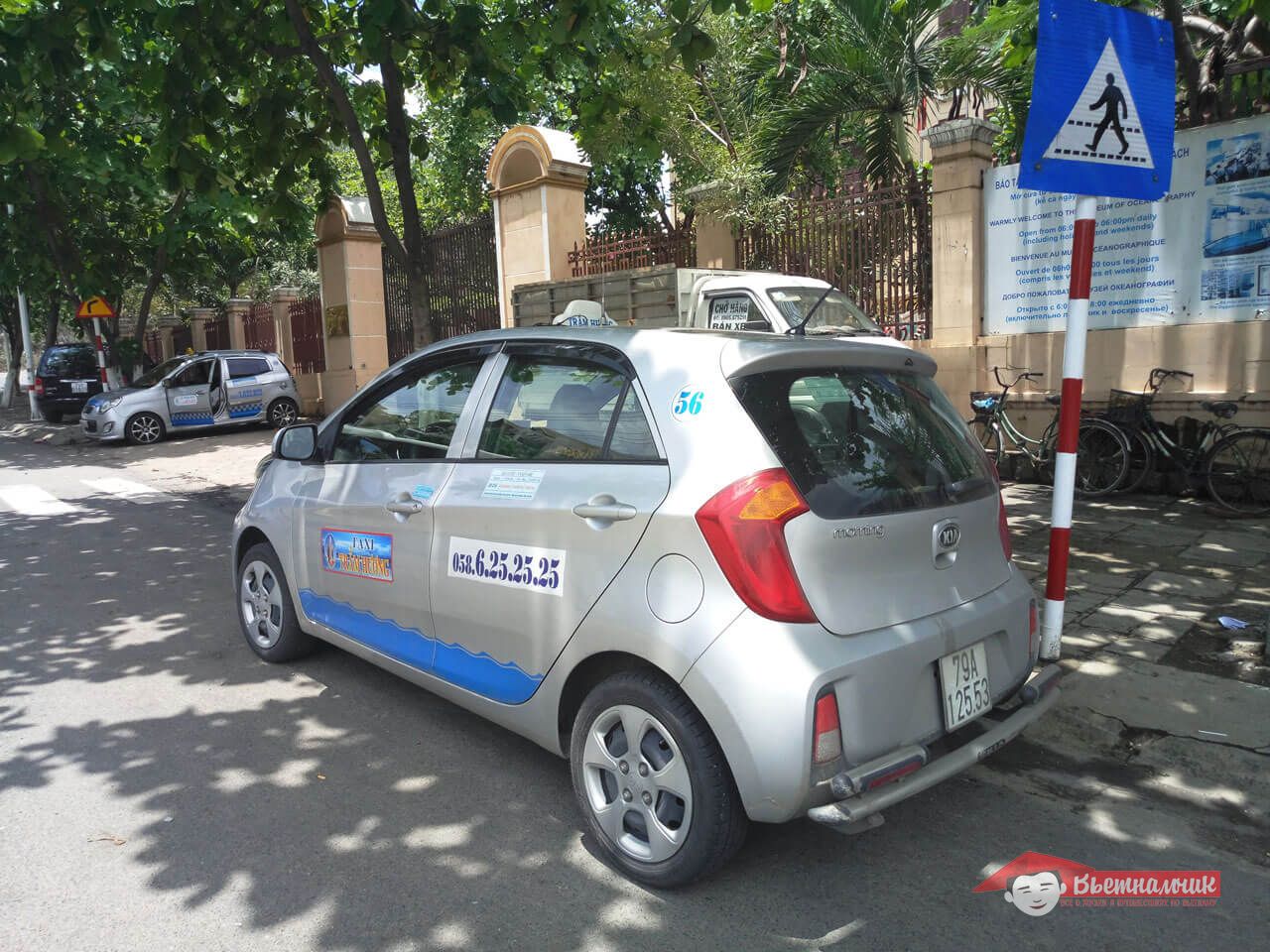 It'll be definitely more expensive to pay by the meter so It's better for you to settle the price in advance. Usually, the price for a taxi to the Northern port is 200,000 dongs.
The price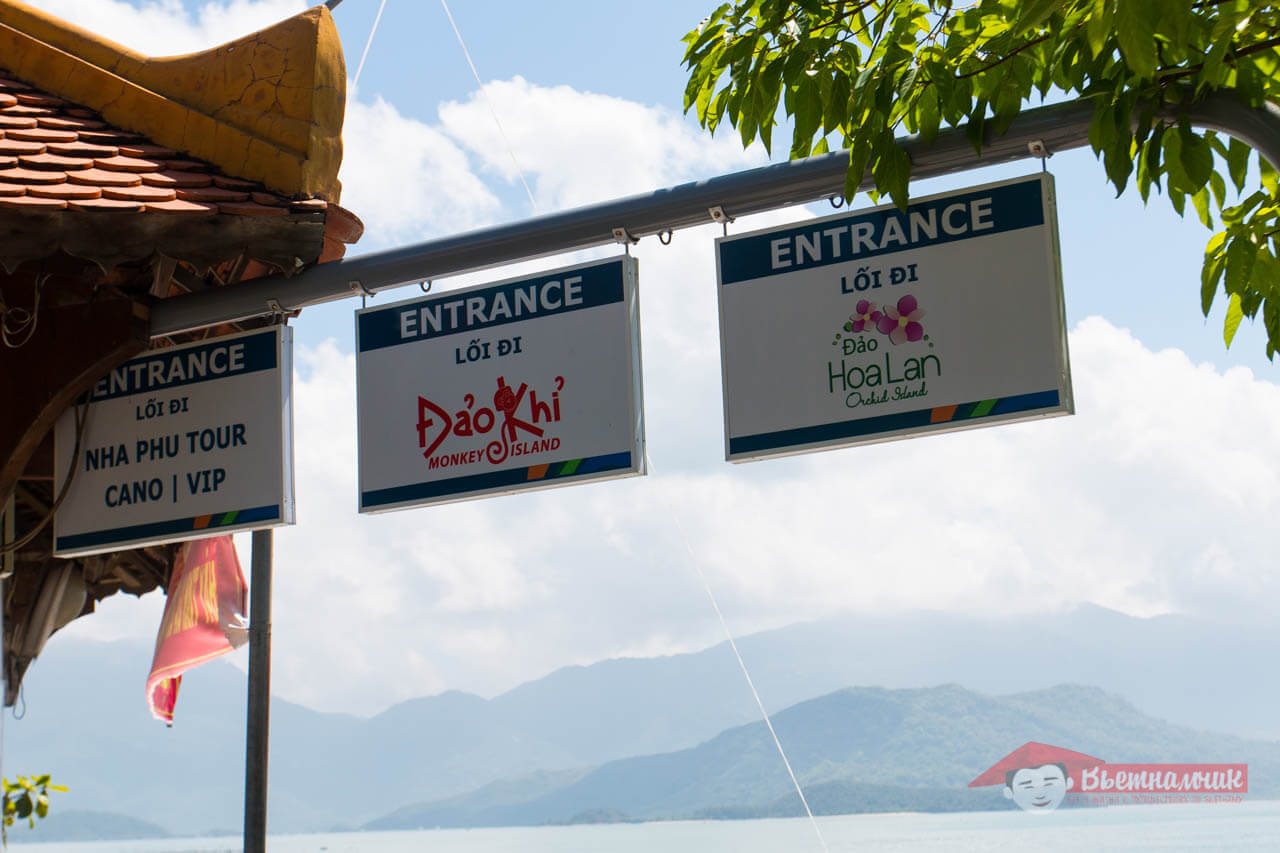 Monkey Island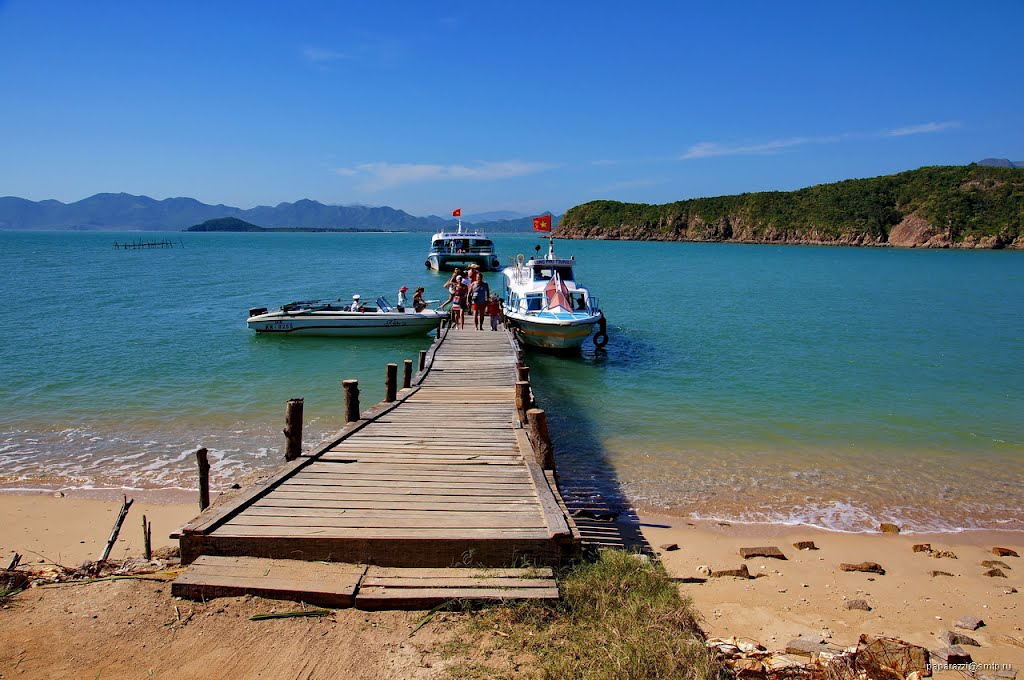 Monkey Island (or đảo khỉ) is situated approximately 2 kilometers from the shoreline of Nha Trang. The name comes from the huge amount of monkeys living on the island. Before the war with the USA, there were monkey farms which raised different monkey breeds and supplied them to the USSR. In the after-the-war period, the supply was stopped and the monkeys occupied the whole territory of the island.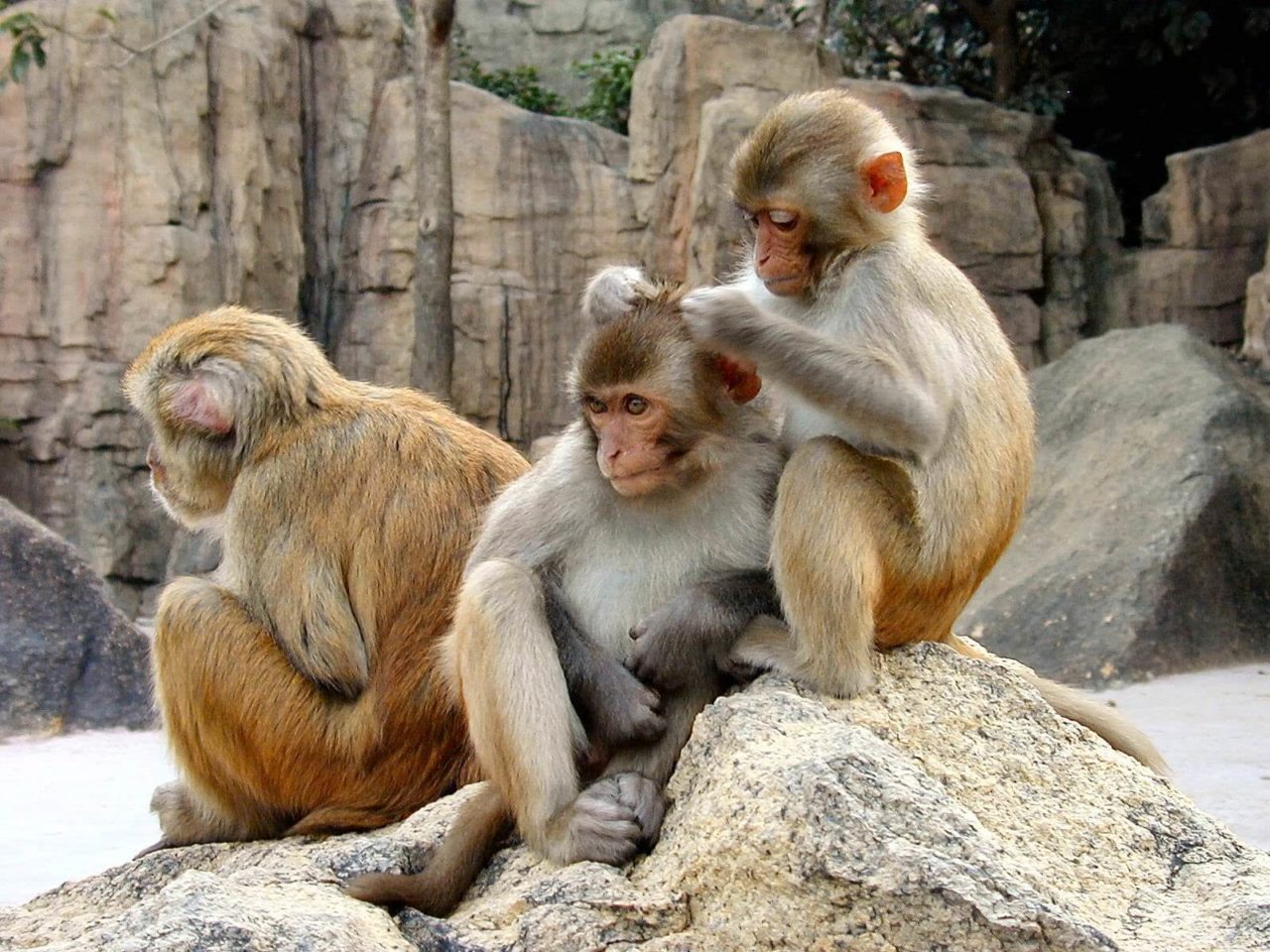 There are more than a thousand of them at the moment. Daily monkey shows are organized for tourists.
In fact, tourists can see only a small part of Monkey Island of Nha Trang because the main part of the island is covered with jungle.
However, on that small part of the island, you'll find everything for a good rest. There are cafes and shops, a beach, gardens and a park. For a start, you can rent a small house with all the facilities.
On the beach, it's possible to rent a sunbed, a kayak or a water bike if desired. In addition, for lovers of active rest, there's a Karting trek.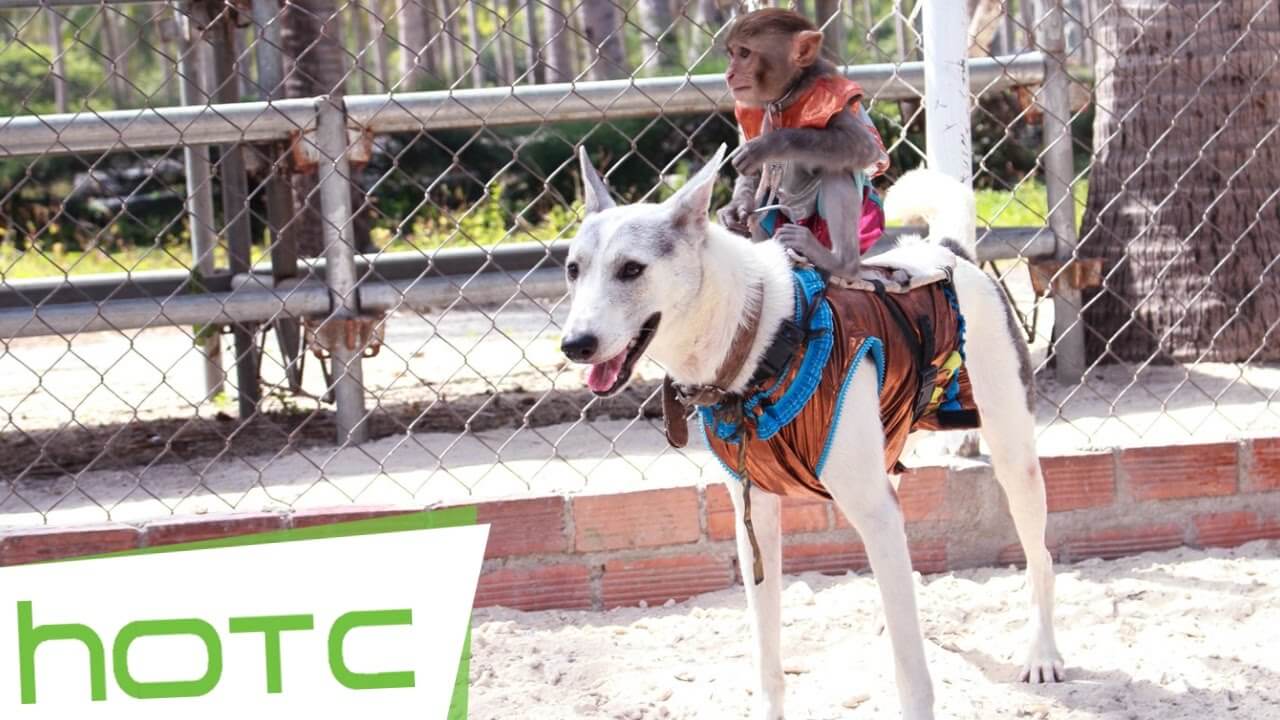 It's important to remember that marmosets are everywhere on the island and they are used to getting some delicacies from tourists. If they notice you opening your bag or rucksack they will fixedly look at you until you give them anything eatable.
Nobody will remain indifferent on Monkey Island as it combines various types of rest.
Important! Try not to tease the monkeys because they can bite you or your child and nobody can guarantee that those animals are not ill with some kind of rabies.
Orchid Island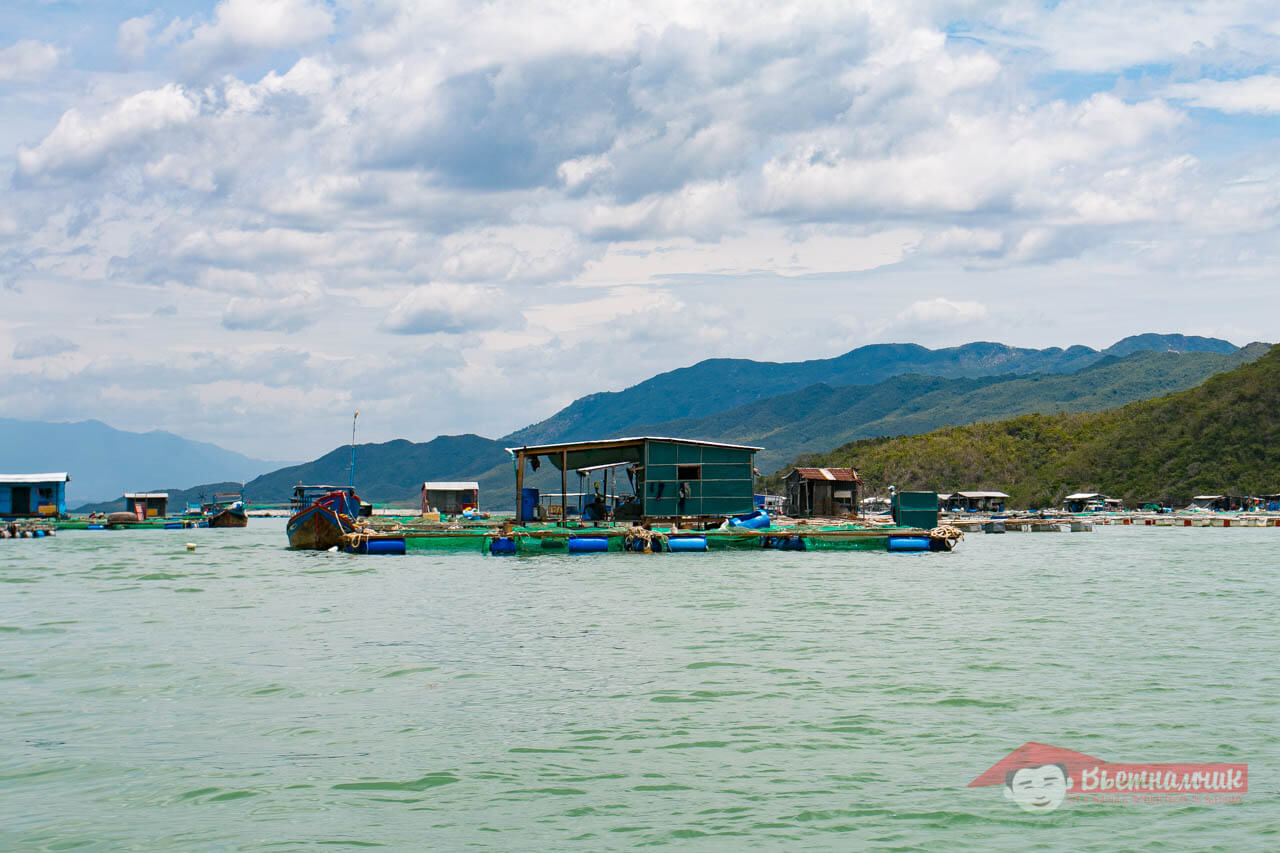 On the way to Orchid Island, you'll see a "floating settlement". Its people are busy with fishery. They live and work in their huts positioned right on the water. Who knows, maybe it is just a temporary shelter and every evening they go to the town to their ordinary Vietnam houses.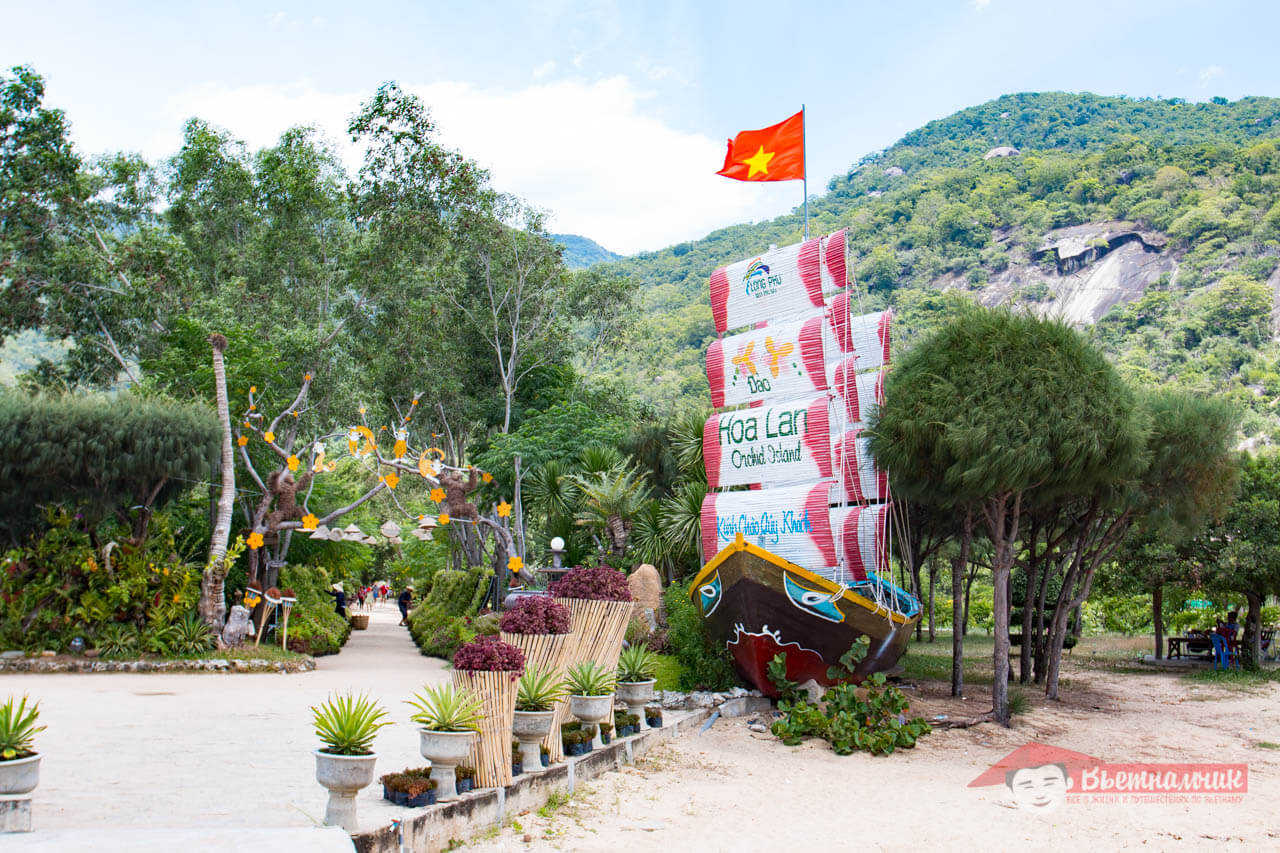 Often Orchid Island is called an Elephant Island. From these names it's not difficult to guess that you can see there both elephants and orchids though, in fact, there's just one elephant or, to be more exact, elephant cow.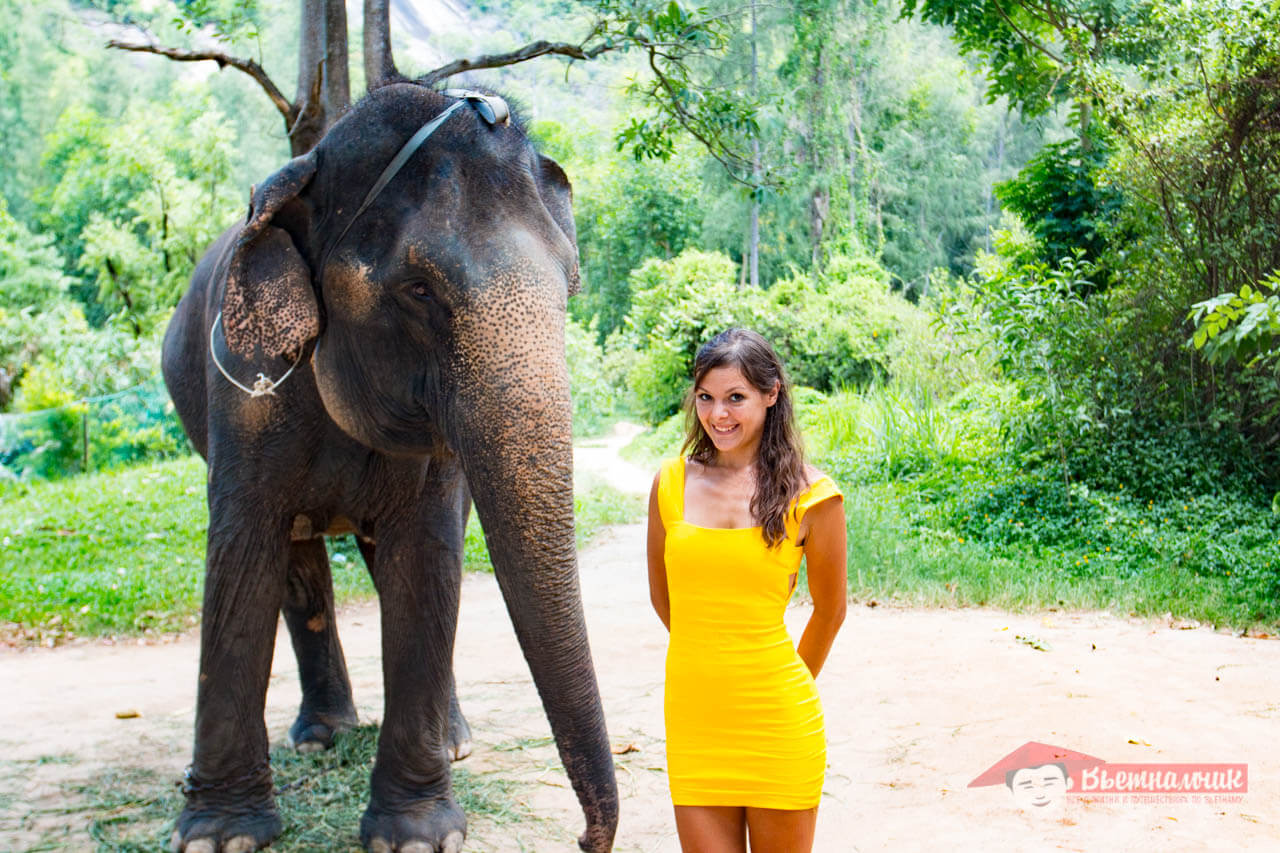 When tourists get to the island they see a beautiful beach where they can have a swim and sunbathe. For these purposes, the beach has sunbeds and pavilions. The water is warm and calm all year round so it's possible to come here in any season. You can also have a ride on a water scooter or slide down an inflatable hill.
You certainly should have a walk inland. Amid a vast amount of green plants, there are lots of streams and brooks with beautiful bridges over them. You'll come across stone stairways, different elevations, fountains, stone and wooden sculptures, and, of course, lots of orchids.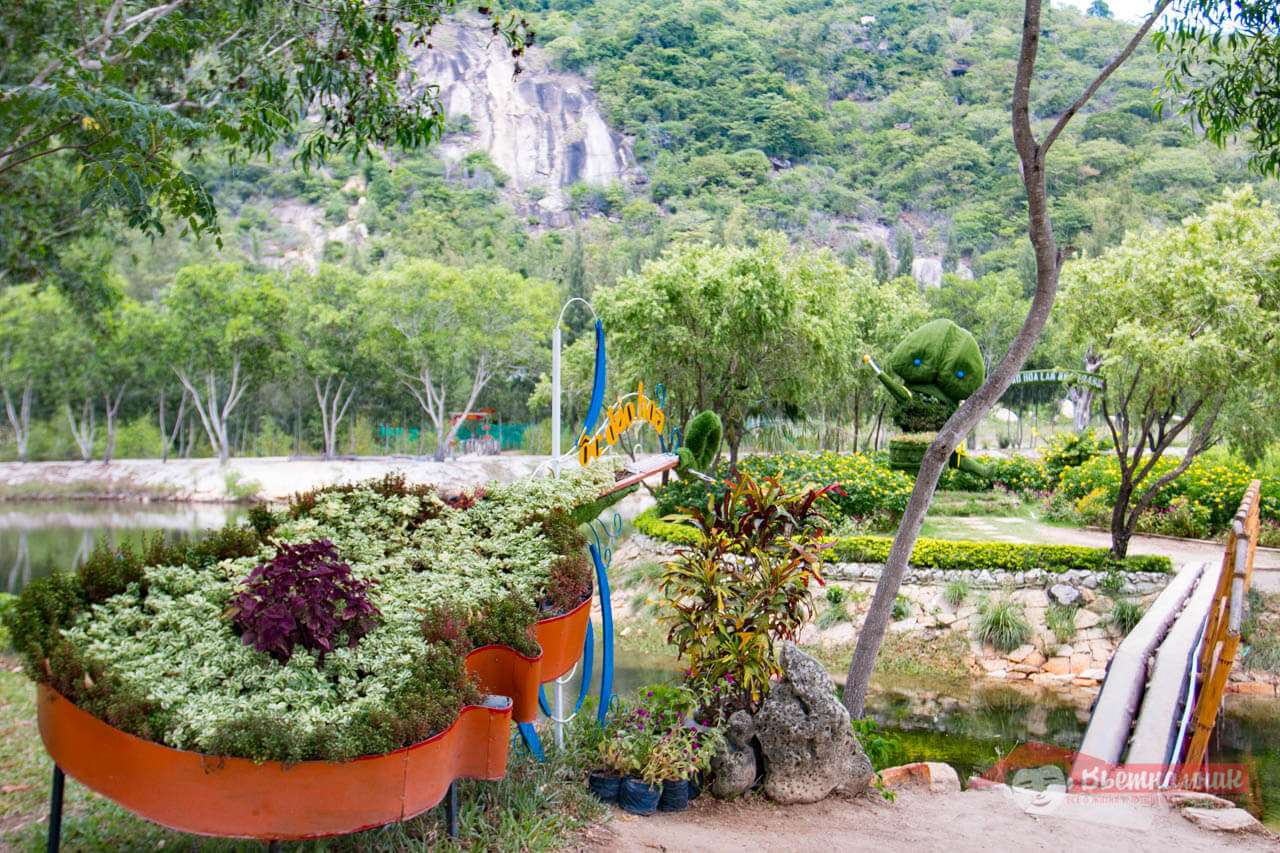 Their petals have fancy shapes and all kinds of color shades. The sorts of the flowers are selected in such a way that if you come here any time of the year you'll see some of them in blossom. This spectacle won't leave anyone unmoved.
The island is also decorated by made of plants statuettes of different cartoon heroes that will be interesting for people of any age.
Orchid Island near Nha Trang also has a contact Zool. In which a Himalayan bear, a porcupine, peacocks, parrots and many other exotic animals and birds live.
Ostriches leisurely walk around the island and you can feed them with corns bought from the Zoo staff. But it necessary to remember that they are shameless birds and if you've fed them once, they may follow you to take your food away.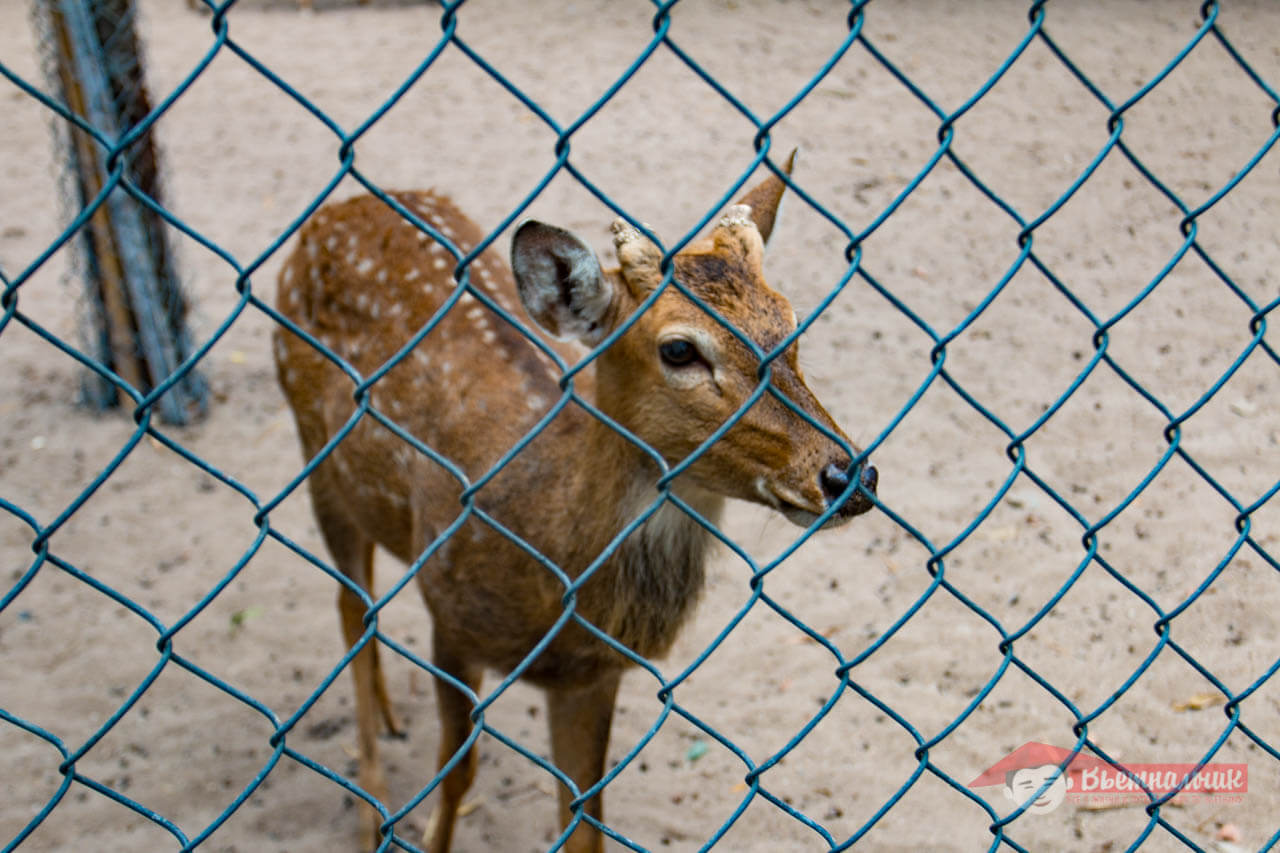 There is an aviary with deers where you can spend a whole day feeding and watching them. These animals are very friendly so a communion with them will be interesting for both children and adults alike. In addition, there's a small restaurant where its guests are offered dishes of European and Vietnamese cuisines. Tourists can buy souvenirs in the shops for a long memory.
Conclusions
The northern islands of Nha Trang is a must to go to. Any of these islands is attractive in its own way and really unique. A voyage there will be long remembered by any traveller.