Bai Dai Beach – a secluded place for a relaxing holiday
If you drive 25 kilometers to the north from Nha Trang, you can visit an unusual beach, located in the bay Cam Ranh. You will not see familiar abundance of sling-chairs and crowds of drowsy vacationers here.
Historical notes
Bai Dai Beach has quite rough history. Looking at the barren narrow beach line, you can hardly believe, that just a few years ago staging areas were located here and access for tourists in this zone was denied. However, since 2004 this territory has become an attractive (though relatively unknown) place of interest for both tourists and locals. Step by step Bai Dai Beach starts to gain popularity, but as compared to Doc Let Beach, you can still enjoy its solitude and not very high level of attendance.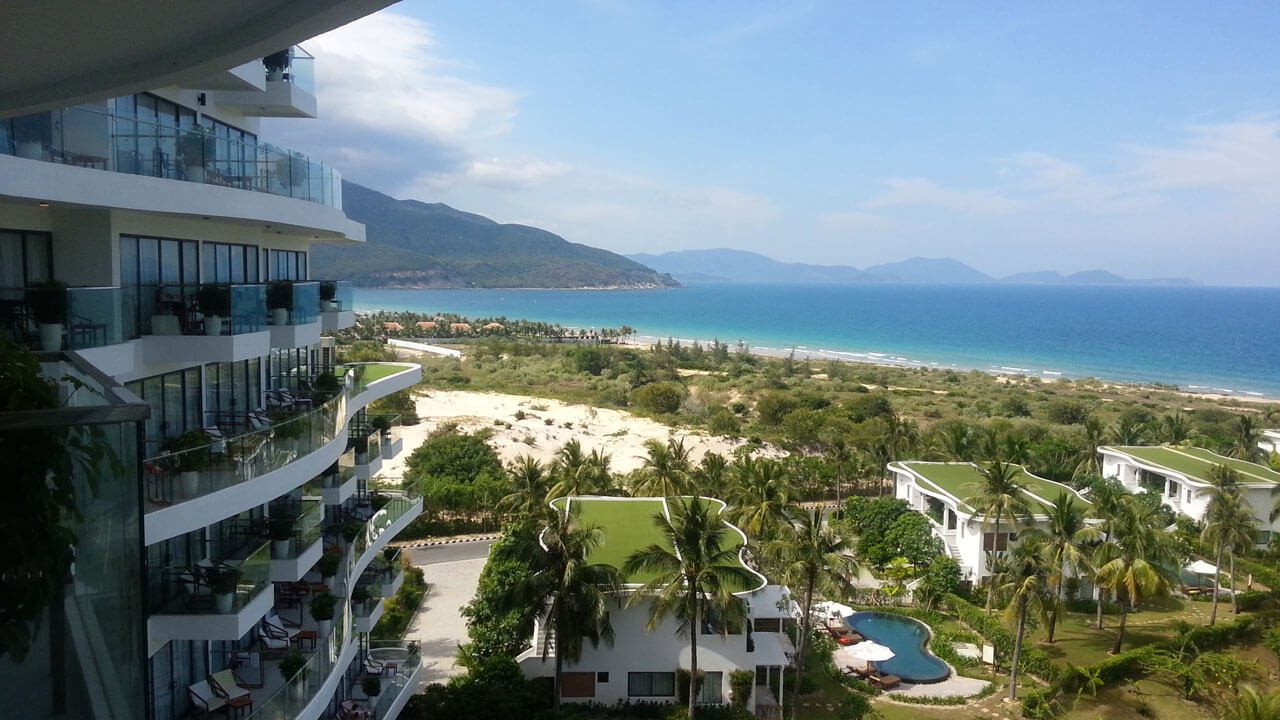 Bai Dai means "long beach" in translation from Vietnamese. It completely answer the description, as its extension is about 15 kilometers. Some parts of the beach still remain wild and have no signs of civilization. There are a few cafes and hotels at the beginning of the beach. They also build new hotels here. But the further you walk along the beach in the direction of Cam Ranh Airport, the more savage the beach becomes.
Bai Dai Beach attractiveness
Bai Dai impresses with its beauty and combination of colors: absolutely white sand, fair blue sky and wonderfully clear water, which contains the entire color spectrum from powder-blue to dark blue. The entry into the sea is smooth without harsh terrain differences. In dry season the sea is always calm. However, remain vigilant – there are contraflows in some places, so
You should better keep to specially designated zones for swimming. During the rains there are some surges, but it is not a problem for water sport enthusiast, especially kitesurfers, who can see the true value of the place.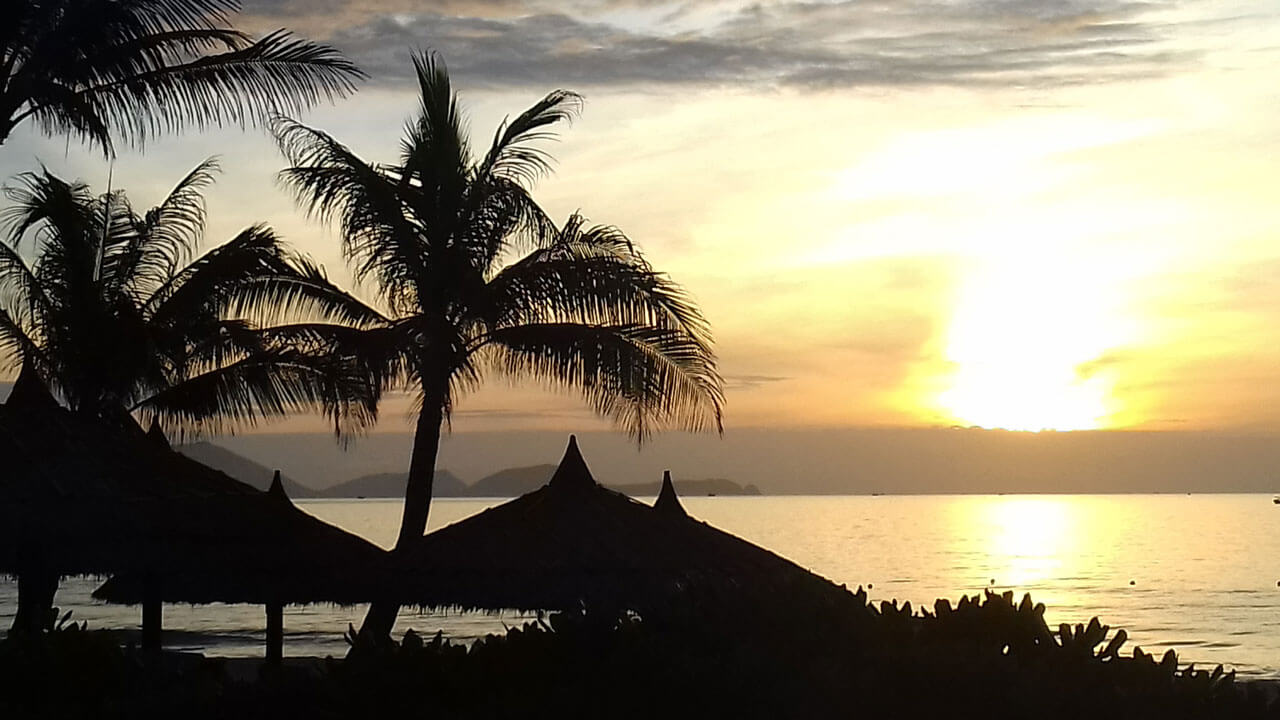 Bai Dai fair landscapes are perfect for photo sessions. Sunsets are particularly impressive here and you can be sure that no one will blemish your photos.
Those who like walking tours, will enjoy a long coastline. But if you work up the nerve to walk in the direction of Cam Ranh Airport, you will get a chance to watch aircrafts take off and get down. Line aircrafts, flying over your head, will provide you with really inexpressible emotions.
How to get and relax comfortably
One of the ways to get to the beach from Nha Trang is to rent a bike. It costs about 100,000 vnd per day. The road to the beach has a good cover. There are little transport on the road, especially during weekends, so your trip will be safe despite areas of serpentine here and there. The road takes about 40 minutes. As a bonus, you can enjoy beautiful sea sights during the trip.
You can also take a taxi, however, it's more expensive and not so impressive. A taxi takes you to the beach and waits there to drive you back to the city. The price depends on how you fix it up with a taxi-driver (don't forget it is Asia here, so you need to bargain). On the average, a one-way trip to Bai Dai beach from Nha Trang costs about 200,000 vnd.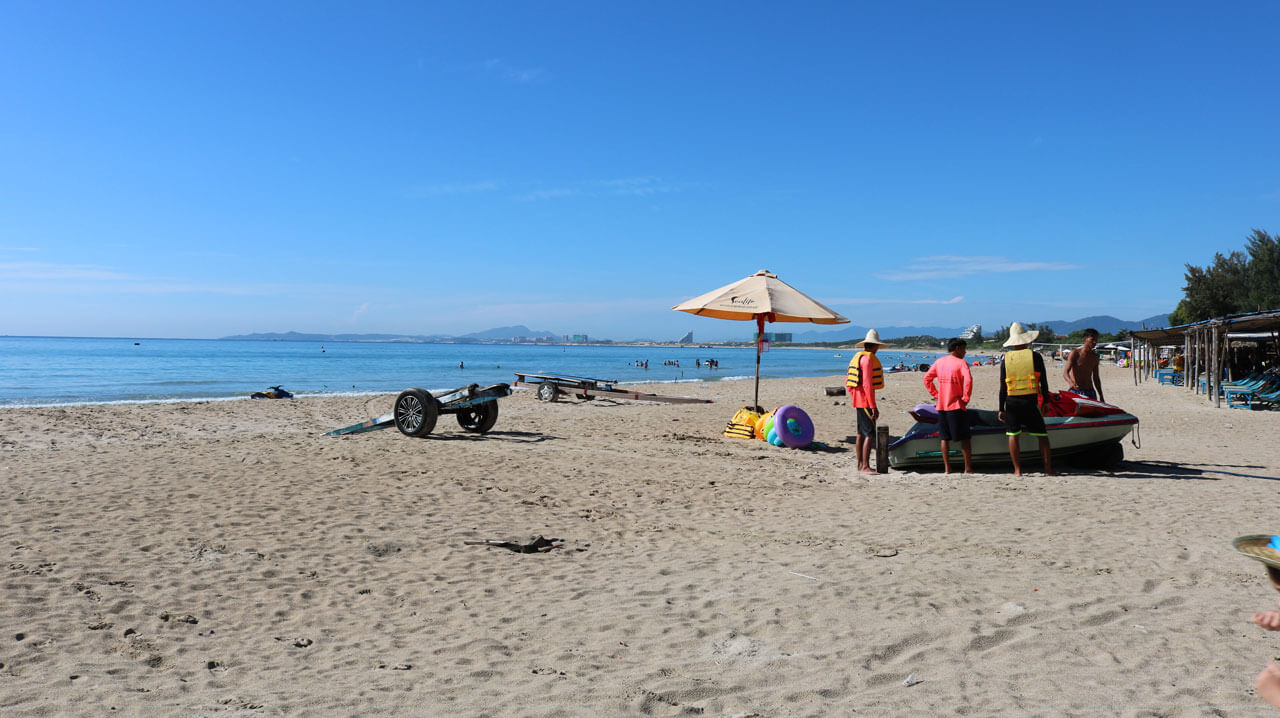 If you wish to get a great deal of pleasure from your rest on Bai Dai, you have to think about your comfort yourself. Common sun loungers and beach umbrellas you can rent on the territory of rare hotels and cafes only. There is almost no infrastructure in the rest of the beach. There are almost no shady places on the beach, so we recommend you to think about sun protection and sun loungers in advance. Take enough fresh water and snacks with you. You can also treat yourself with dishes from fresh seafood, fish, exotic fruits in local cafes. Responses about food quality are positive.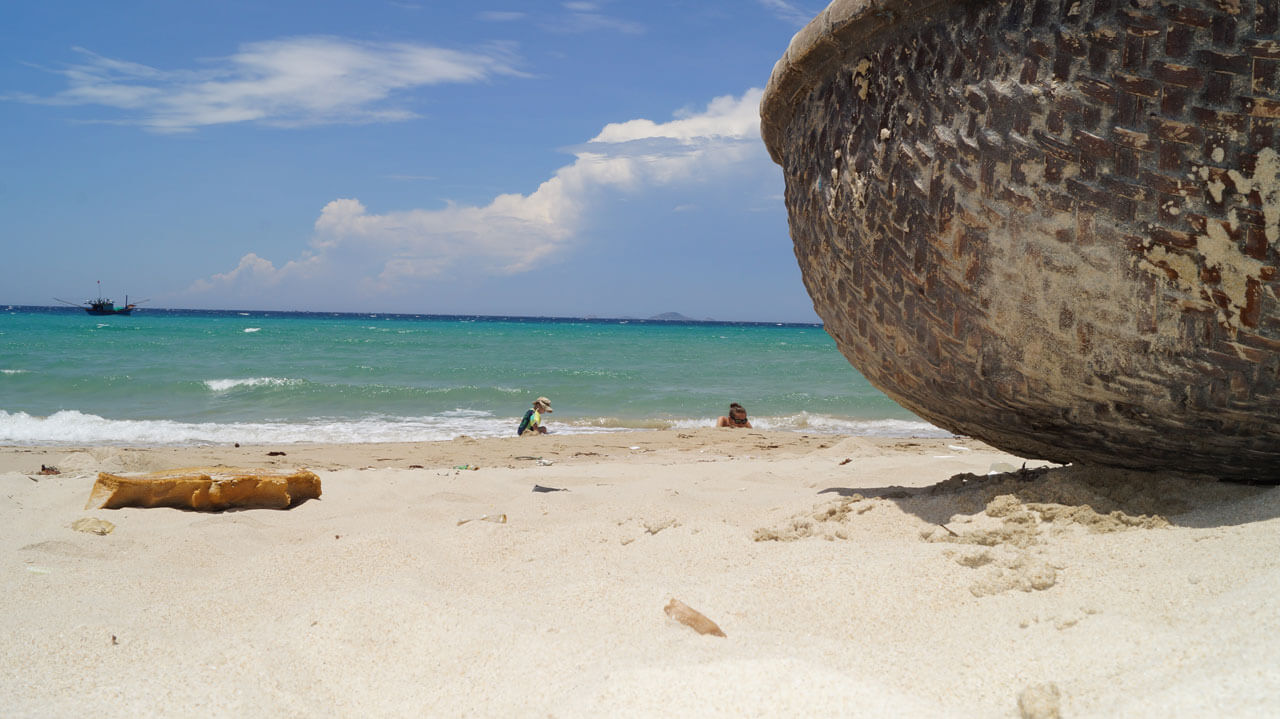 Some parts of the beach, especially those which located far from the hotels, are polluted by natural garbage from the sea, which can impair your enjoyment. In these latter days there is also lots of garbage, left by tourists. Thereby last years' responses about the beach are worse.
Nothing else but Bai Dai!
If you'll get a chance to visit Bai Dai, travelling through Vietnam, – don't hesitate any time! Solitude and wildness of the place will disappear in the near future because plenty of the entire hotel complexes they plan to build here. The beach will turn into a comfortable, but not so great rest place. Take a chance to feel the unique character of "the long beach" with only clear sea and white sand.