Best Passport Wallets for Travel
A passport is one of the few documents you need to have to travel, and it needs to be stored safely. Losing a passport can be a troublesome and dangerous occurrence. Therefore, a passport must be treated with the utmost respect and stored safely, both during storage, and during travel. That's why we've collected 6 best passport wallets for travel that will be a perfect solution for you.
Obviously, during travel, your passport will be with you, and during this time it is especially vulnerable to theft or accidental loss. So while at home your passport can be stored just about anywhere, you must take extra care while traveling, because then it is possible to lose it.
[toc]
Why do you need a passport wallet?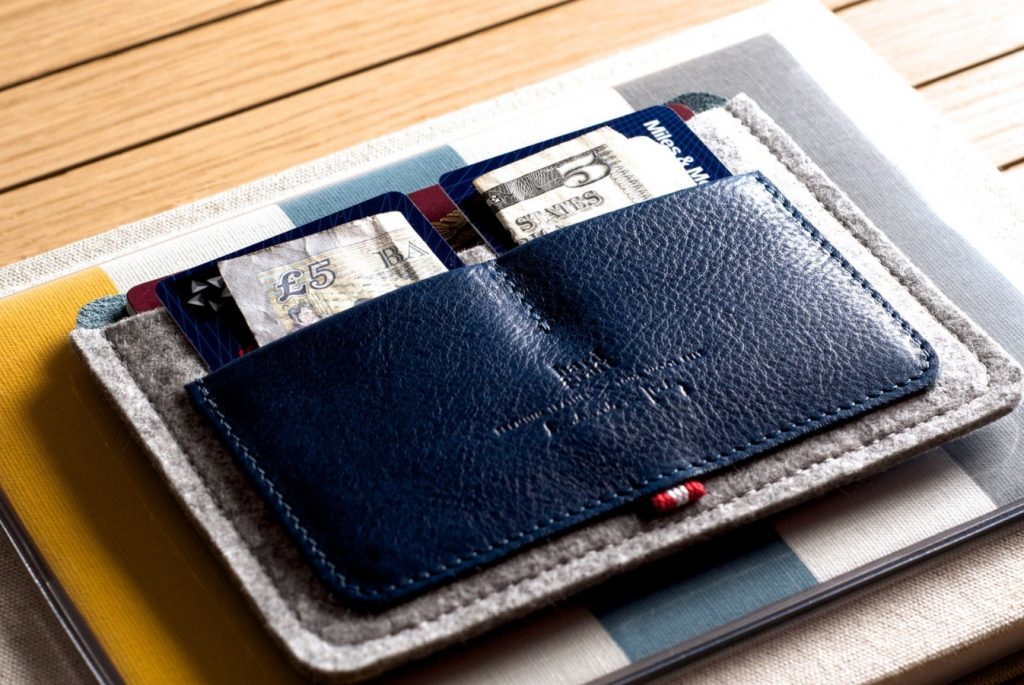 A passport wallet is, simply put, a pouch, where you can safely carry your passport. All such wallets are reinforced, to prevent accidental loss of the passport. They are made from rip-stop cloth, while some others actually include Kevlar and other very tough kinds of fabric.
You need one if you are going to travel and are afraid to lose your passport. Actually, anytime you travel, you should keep your passport with you in a secure passport wallet.
A wallet is also good for storing any small valuable things you may have with you, like cash and credit cards, and it is usually a good idea to keep all your important stuff together. So a wallet has multiple compartments, many of which store your money, other documents, and sometimes even your phone.
How does a passport wallet work?
A passport wallet is usually the same size as a passport, or a bit wider. Most models can store not only the passport itself but also some money or a credit card. Some models are even bigger, and the phone fits in them as well.
Generally, a passport wallet is made of a thick, hard material that can resist tears, abrasion, and sometimes even fire. The passport wallet has to be tough because a passport is a very important document.
Waterproof wallets are also often encountered. They are supposed to resist water and humidity.
What to consider when buying a passport wallet?
Size and compartments
First of all, see the size of the wallet. If you are going to carry only your passport, then just buy a small wallet, the same dimensions as the passport you are going to carry. You will have a minimalistic, small wallet, and you really will not need anything more.
However, many people would like to carry something else. Mostly it is just a credit card, which is easy to slip in alongside the passport. However, if you are going to carry a big wad of cash in the wallet, you will need a bigger model. And that is actually more popular because people prefer to carry all their important stuff in one wallet.
Therefore, many wallets have a number of compartments, where you can put other things, like money and credit cards. The compartments offer the same level of protection as the entire model.
Protection and Durability
Next, you have to consider the physical toughness of your new wallet. This depends on how much you intend to pay for it. Sure, some wallets are almost impossible to destroy. However, they are usually very expensive. Most wallets are also waterproof because water is the most probable thing to destroy your passport.
And last, some wallets are additionally fireproof, although those are pretty rare.
Style
After the material, you consider the looks. This is also very important, and for most people, it is a deal-breaker. Such an important wallet should look important too. Therefore, many models are made with a stylish outlook, and their outer layer is sometimes leather or another nice-looking material.
Visibility
This is also an important qualifier, and it is unrelated to style. Even though your wallet may seem to be not as nice-looking if it is a bright color, it is much safer that way, because it is easier to spot. Therefore, a bright-orange wallet could be an advantage over a black one, even if you think a black one looks better.
RFID Protection
Wallets with this kind of protection are able to stop an RFID signal, which prevents skimming. Skimming allows criminals to gain access to your credit card information, which potentially leads to information theft, and possibly gives the thief access to your money. An RFID wallet will have to be shown to the attendant at an airport because it sets off alarms, but it is totally worth this if you have an RFID enabled credit card.
Now that we have discussed the reasons to get a passport wallet and the things to consider when choosing one, let's see the 6 best models on the market. All listed wallets have a good ratio of price to quality and are generally good in all areas.
Zoppen RFID Blocking Passport Wallet – Best Rfid Protection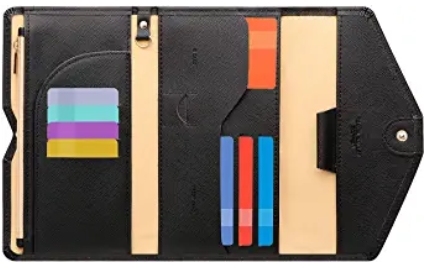 This one is intended for credit card users – it protects well against all RFID frequencies, and will not allow identity theft to occur.
This wallet is pretty roomy, and it has compartments for just about anything. For example, there is a cellphone pouch for phones up to 5.8 inches in diagonal. Alongside the passport compartment, there are three slots for credit cards and multiple smaller slots for coupon cards and keys.
The wallet's body is made from quality faux leather, that has passed multiple EURO quality tests.
The model is available in a variety of colors, ranging from vintage and classic brown and black color to the vibrant and visible yellow and red.
Excellent protection from identity theft and credit card fraud
Available in many different variable colors
Very roomy, and will even handle a moderately large phone
Many phones, especially the newer ones, are bigger than 5.8 inches, so they will not fit.
Vemingo Family Passport Holder – Best For Many Passports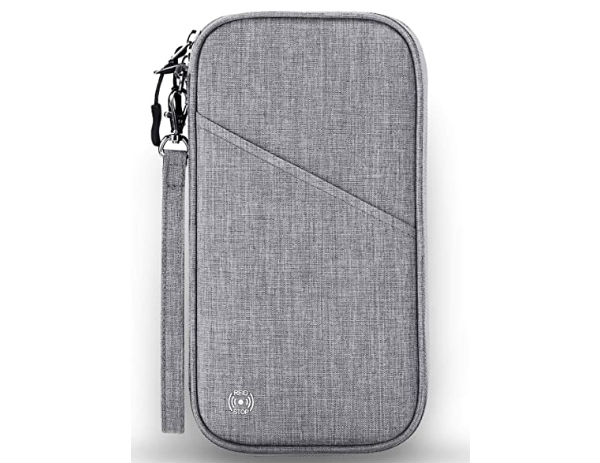 This model is great if you are traveling with your family and have the need to carry many passports. The wallet is made of a tough, resilient nylon cloth that is resistant to tears and abrasion. The material is also well protected from RFID waves, so it will keep your information secure from skimming.
The wallet is made to contain many passports in an accordion-style enclosure and can hold up to 4 passports. The other enclosures allow you to store up to 13 credit cards in an RFID-protected pocket.
Also, the wallet allows the safe storage of a smartphone, up to 6.5 inches in diagonal. This is much wider than most other models allow. The phone is stored in the front pocket, which allows easy access to it.
The model also has a clear compartment, where you can store tickets and a large open pocket where bills can be dropped.
The wallet measures 9.8 inches long with a width of 5.5.
Can allows storage of up to 4 passports and 13 cards – great for family traveling
Can hold a phone up to 6.5 inches in diagonal
Blocks RFID skimming attempts
May turn out to be too big for some users
Zero Grid Neck Wallet – Minimalistic Model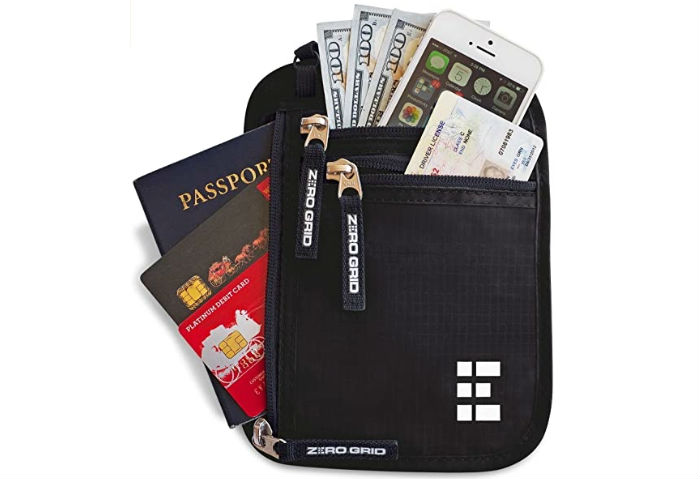 This is a simple, inexpensive, and versatile model that is able to contain everything you need, and it actually offers a fairly good degree of RFID defense.
The model has 7 sleeves for credit cards, and all are well protected from RFID. 6 sleeves are made for credit cards, and the last one is for the passport.
The wallet is made of tough nylon fabric. Even though it is very tough and resilient, it is also very lightweight, and you will not even notice that you are carrying a wallet with you. The cloth also holds back moisture, so it will prevent your passport from getting wet.
There are multiple versatile zippered compartments, in which you can store just about anything, including cash, keys, and all sorts of small papers like receipts and bills.
Very cheap
Tough and resilient cloth, which can resist abrasions, stabbing and tearing
Has many compartments, including one for a phone
Very simple and not very presentable design
GDTK Leather Passport Holder – Most Affordable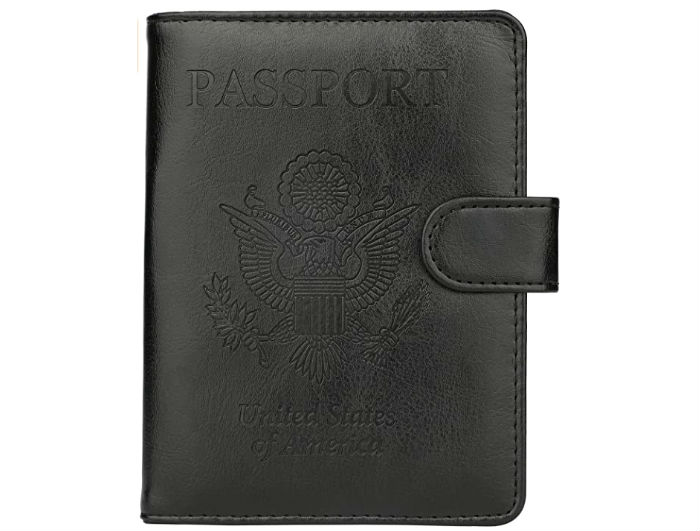 This bestselling model is considered one of the most popular and affordable. It has a simple magnetic closure mechanism, which makes it very easy to close and open. The slim design can fit in almost any pocket.
The wallet should not be underestimated because of its amazingly low price – it even offers RFID protection for your credit cards. The outside is made of sturdy synthetic leather that feels nice and looks presentable. The leather is printed. This wallet can be purchased in a wide variety of interesting colors, ranging from black to almost any imaginable vivid color.
The manufacturer sends a gift ball pen with this model.
Very inexpensive for an RFID-protected wallet
Comes in many different colors
Two passport slots and 4 cardholders
Sometimes the magnetic latch does not hold tight
Pacsafe Rfidsafe V150 – Best Anti-theft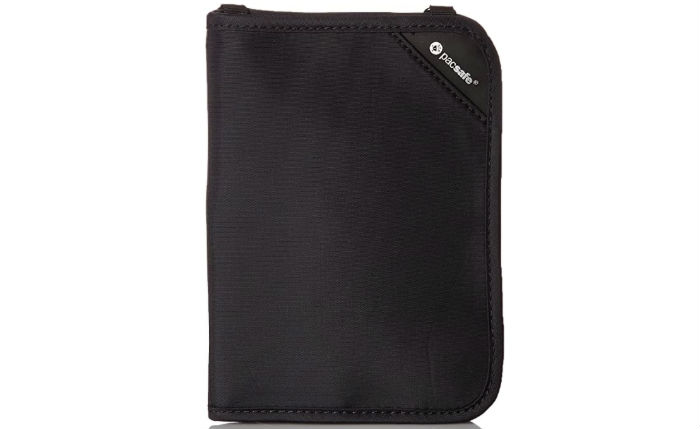 This brand is known for making theft-proof bags and wallets, and this one is no exception. This wallet has a wristband that is almost impossible to cut, so it will be impossible to steal. If you intend on traveling into a crowded place where theft is common, then this is your best bet.
The wallet is pretty roomy, and it can hold a few passports and at least 6 credit cards. In addition to the theft-proof design, it can also prevent RFID skimming because it has moderately strong RFID protection.
Phone will also fit in this wallet. It is available in a few basic colors – red, black, gray, and urban camo.
Can be held on the wrist to prevent snatching
Besides a passport can also hold a phone and many credit cards
Can block most RFID wavelengths
Pretty large, and may not fit into a pocket easily
BAGSMART Travel Passport Holder – Most Versatile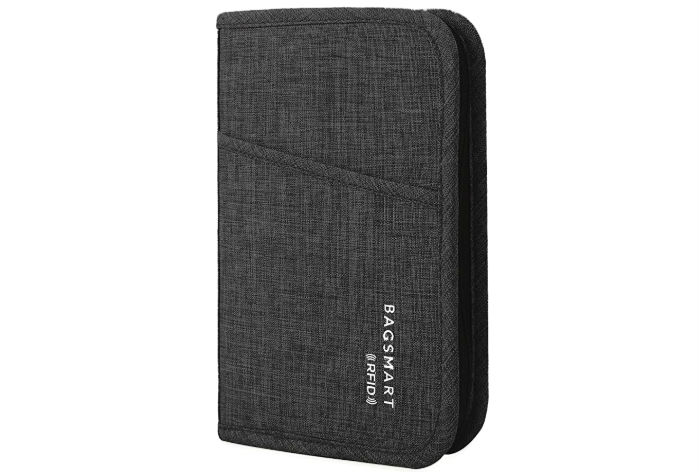 This one is very universal in use and can contain most things without cramping. There are many slots and pockets here, and also an additional large mesh pouch for small things like coins and bills.
The main pocket contains the passport, and the additional slots hold up to 6 credit cards. The wallet is 4.7 inches wide at a length of 7, and this allows it to fit in most pockets or purses.
The model is available in two colors – the classic black and the almost invisible gray.
Praised for being compact – very small and slim, does not take up too much space
Universal, unisex look
Has a large, easily accessible mesh pouch for coins
Made of a slick material inside, so credit cards can slip out easily