When you are in an airport office, and the luggage gets checked, it may get mixed with thousands of other bags, especially if the airport is busy today. In that case you might get your bag lost among a bunch of similar-looking bags. Then you need some way to tell the difference.
The best way to make your bag stand out among others is to put a bright luggage tag on it to show it is different from the rest. In this article we will discuss the use of such tags, their qualities and best models on the market.
What is a luggage tag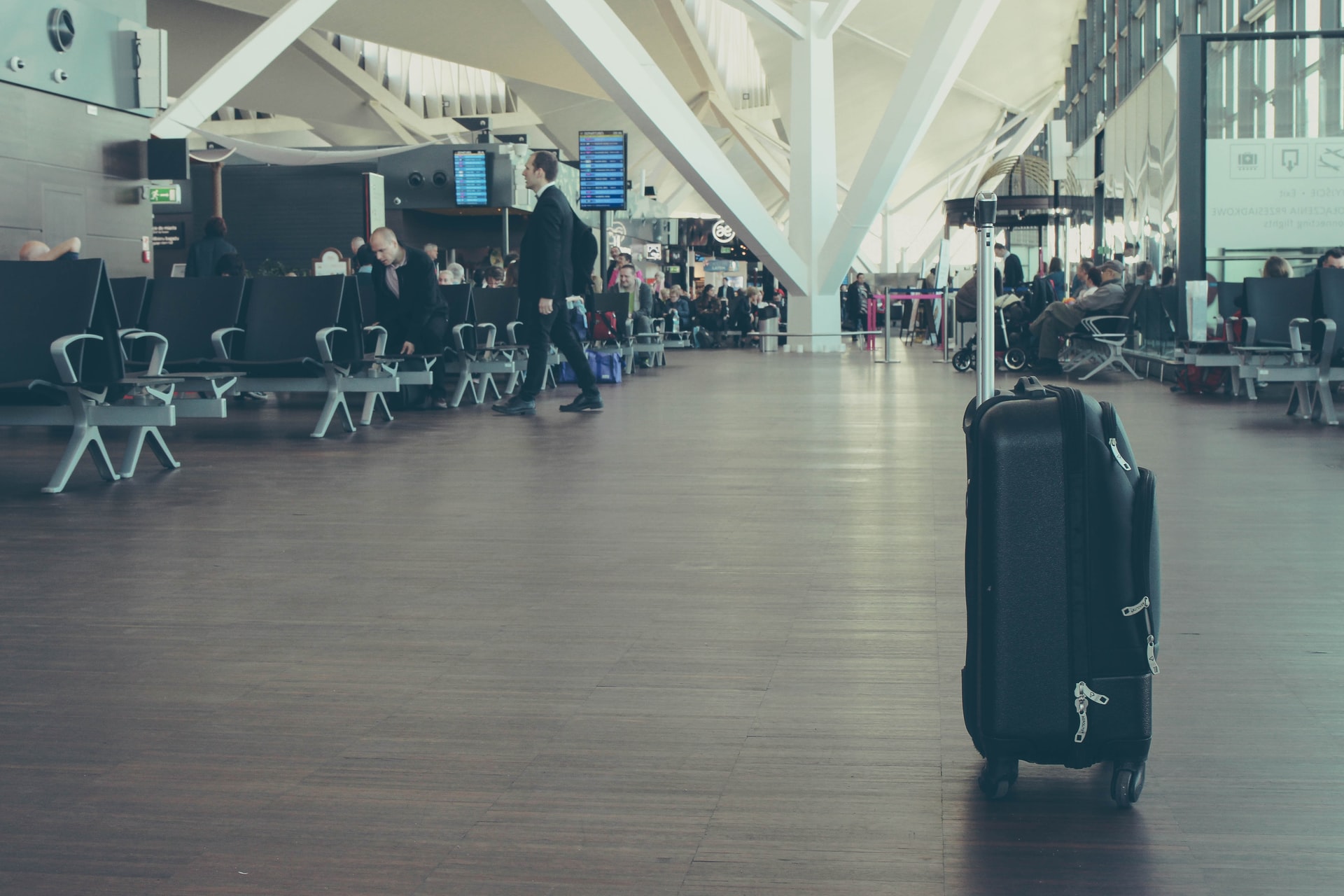 A luggage tag is a slab of fabric that attaches to your luggage and is used to show that the luggage it is attached to is different from the rest. A luggage tag is supposed to be readily visible and easy to identify.
The luggage tag can be attached to any part of the bag, but is usually stuck to a zipper or handle.
What makes a good luggage tag?
A luggage tag has a few important qualities that make it good, and one of the most important is visibility. That is its main purpose, but there are many other qualifiers that make each model different. Let's review the most important ones.
Visibility
The tag should show well when you look at a multitude of bags. This means it should hopefully be large in size and be of a bright color that makes you able to see it in the dark or from a large distance. To that end almost all tags are of a bright color.
Design
It is always nice to get something unique, so tags are present on the market in a great variety of designs. You can buy them in any shape and size, and some models are even patterned after movie characters.
Overall, it is advised to find something unique, because that makes it exceptionally visible, memorable and recognizable.
Size and writing space
The tag absolutely must be large and readily visible. It should stick out and also present enough space for writing. The tag is there not just to be seen, but also to convey information about the pack's owner. The attendants at the airport might accidentally lose your luggage or mix it up with other bags, or you might forget to take it yourself. In that case the tag will show who is the real owner of the bag, and you will probably be able to pick it up later.
Some tags have a space where you write your name and telephone number, while others use a different tracking system, such as a QR code or internet address that allow a potential good Samaritan to contact  you and return you the luggage.
Material
This is also very important, because attendants are not always careful and respectful when working with your cargo. In fact it is not uncommon for them to jerk and throw bags when loading them onto conveyors. So a paper-based or cardboard tag might well get torn off of the bag if pulled on, so you are advised instead to invest in a steel, plastic or leather alternative.
If you are looking for style, then you might go for a leather alternative, as it is just as tough as silicone or plastic, while also being very stylish.
Other features
There are many interesting features that can be added to a simple tag, like fluorescent designs that allow the tag to stand out and be much more visible. Some are also equipped with Bluetooth or RFID identification, so you can pinpoint their location using your smartphone or a tracker. This is a rare feature, but it does make finding your bag much easier.
Now that we have covered the concepts that make a good tag, we will go on to read about the best models on the market.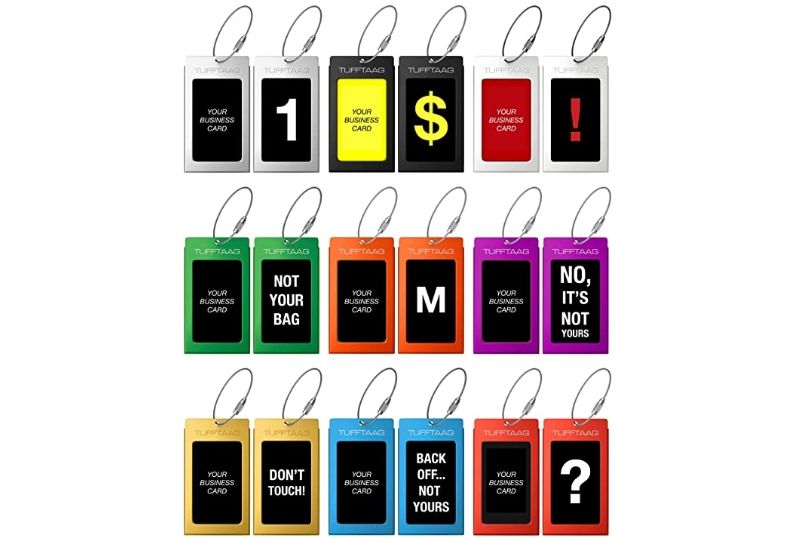 These tags are made fully of tough stainless steel, and you can expect them to last forever. There is absolutely no way they will come off of your bag.
The tags have a length of 4.1 inches with a width of 2.4, offering plenty of space to put a business card inside with full description of the luggage's owner.
The premium material and looks of the tag make your luggage look professional, and you can actually expect it to be treated with extra respect.
The tags have places for labels. You can either put a business card there, or just write the information down on the surface of the tag.
The tags are made of stainless steel, which is the absolute toughest and most durable material for tags
The space for the business card accepts both a card or writing
The tags look nice and add to the style
Part of the business card is covered by the tag's material
This tag is available in a variety of designs – you can buy them with any letter of the alphabet painted over them.
The tag is made of very flexible and durable rubber that will bend in any way, and at the same time resist most damage. The paint is also durable, so the marking will not rub off.
The tag accepts a card with written information, which can be inserted in reverse in order to conceal what is written on it.
The tag is available in different bright colors and can be bought with both different letters and color schemes, making it possible to mark a lot of different bags with these tags.
You can buy it with different colors and letters
All available colors are very vivid and bright, making the tag very visible
The material is flexible and lasting
The identification card may slip out by accident, because the opening is pretty large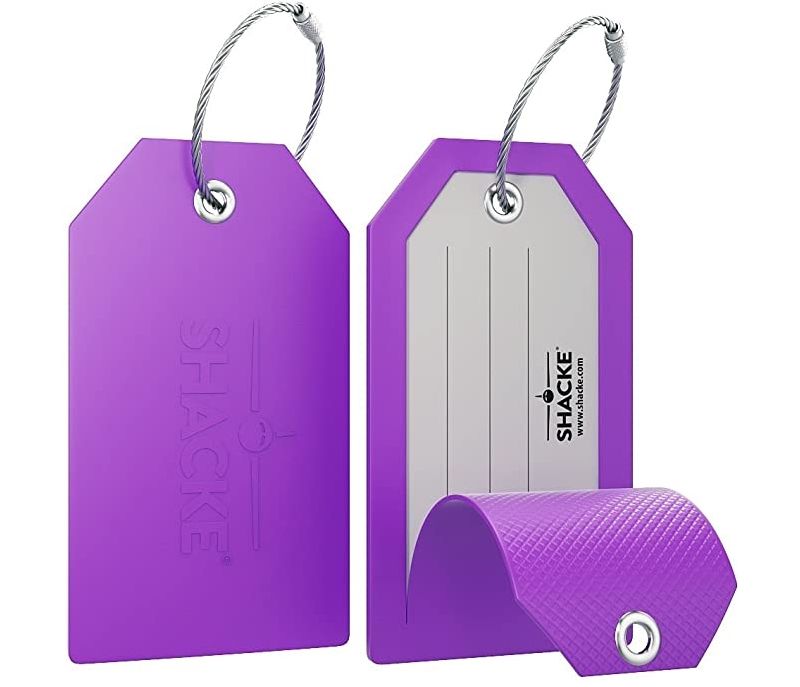 These tags have a size of 4.5 by 2.5 inches, and are presented in sets of 2. The tag is built of a strong rubber that can be bent in any direction. The flexible build allows this tag to survive many bends without losing its shape.
The model is interesting because it has a flap that helps it cover up the writing on the other side of the tag. If you do not want the card with the information to be seen, simply fold the flap of rubber over it, and it will be hidden, unless someone pulls it back up.
The tag is held by a strong steel loop that is also very durable. It is stuck to the tag via a steel grommet. Overall the solid construction and variable colors make this a great choice
Very tough and durable construction – stainless steel and durable rubber
The privacy flap can quickly hide all your information from others
The flexibility allows this one to withstand any kind of damage
The steel loop is held together by a screw mechanism, and that is sometimes hard to use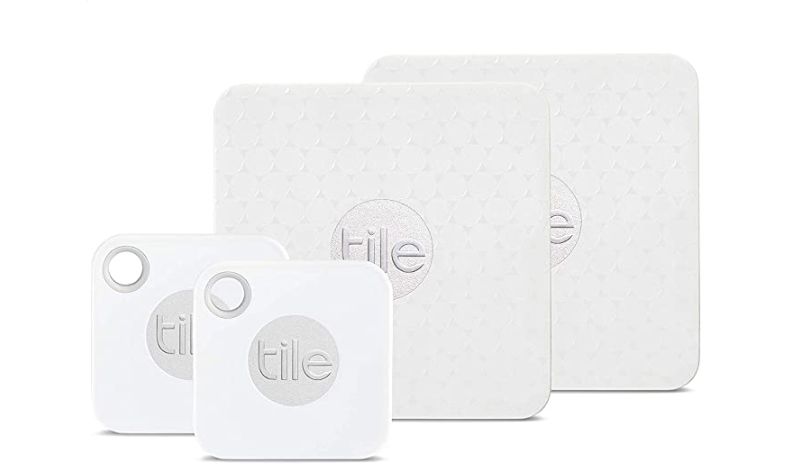 This is an interesting model, as it offers you Bluetooth tracking of your luggage via the tags. The tags are connected to the main device with Bluetooth, and this allows you to effortlessly find your luggage.
The small device has a square shape and in an inch in width and length. It can emit beeps when activated, thus allowing you to quickly locate your luggage, even if it is buried under some other bags.
The Bluetooth emitter has a range of 100 meters, and if yours does not reach it, anyone with a similar model from this brand can help you find it, using the universal Tile Mate app.
The device is made of a durable brand of ABS plastic and is powered by a CR1632 battery that lasts at least one year since you insert it.
The model is able to provide tracking of your luggage via the Bluetooth
The battery lasts an entire year
Can be attached to any other thing, like a key ring, to assist finding it
The app has to be on in order for the device to function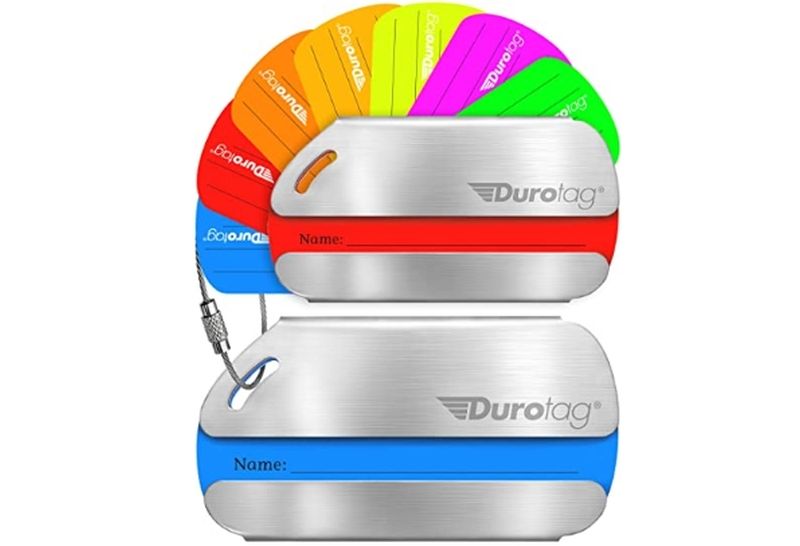 This model is a premium-quality tag, made of stainless steel and adapted for long use with any kind of luggage. The steel body has a colorful insert that can be purchased in a wide variety of neon-bright colors.
The fluorescent inserts are very visible, and in a dark room will actually glow so as to make them more visible. It is possible to write your name in the provided space in the middle of the tag.
The tag is held by a tough steel wire with a screw connection that lets you remove it quickly.
Is available in a wide variety of colors, and all are fluorescent and very visible
Premium design and very good style
Very solid and durable, will literally last forever
The price is too high for most, but it is worth the money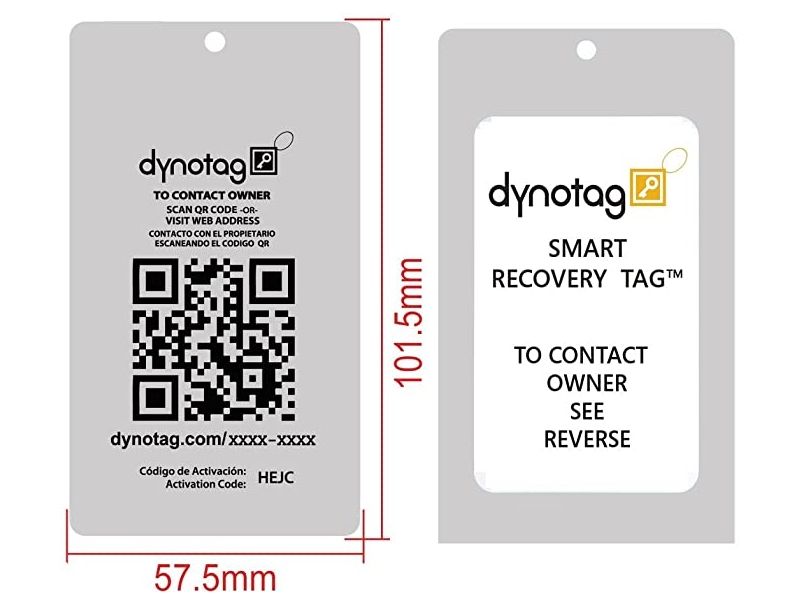 This one is equipped with a unique QR code that allows you to identify it. If the cargo is lost, then the QR code will aid in identifying the luggage.
The tag itself is made of a tough aluminum alloy that is resistant to corrosion, is very lasting and tough, and will not bend easily. The tag is attached to your luggage via a loop of steel wire.
The tag is fairly large and visible – with a length of 4 inches it has a width of 2.3. The tag can be purchased in other sizes too.
There is also a unique link to the Internet site of the manufacturer printed on the surface of the tag. When this link is input and opened, an e-mail is sent to the buyer of the tag, alerting him that the luggage has been found.
Great tracking system, both with the QR and the link
The material is very tough and resists weather damage
The tag is large enough to be seen from a large distance
The tag is fairly expensive, and it is out of range for most buyers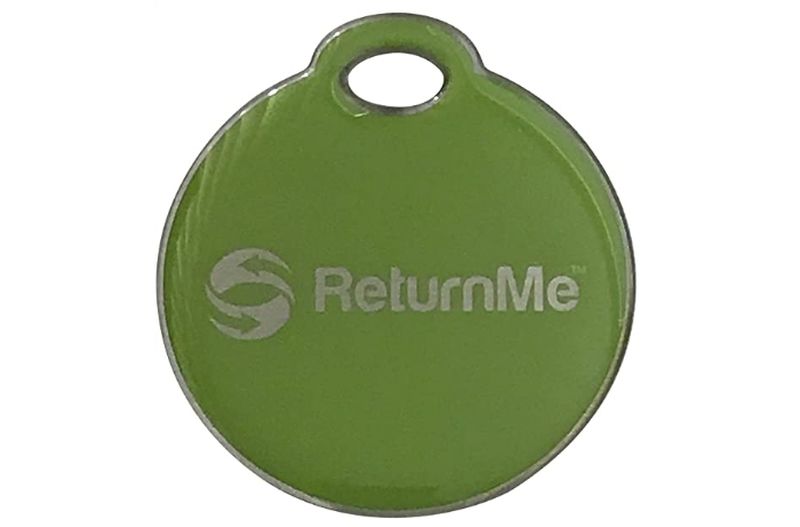 This is a simple, yet very useful and well-made model that is offered at a good price. The tag itself is made from tough tool steel, and each tag is coated with a layer of sturdy epoxy resin that holds its color and design forever.
These tags can be purchased in a huge amount of different designs and styles, so you will have many different colors and sizes to consider.
The tag is held by a thick braided-steel wire.
The brand includes a digital code on each tag and an incentive in writing that urges to return the item. The tag also offers instructions and a way to reach you. Therefore in almost all cases the tag makes sure you get your luggage back.
The system of return is interesting for privacy's purposes, because you do not have to put your name or phone number on the tag in order to leave a contact address. Instead the ReturnMe company receives a call and transfers the luggage's location to you.
High return rate for these tags – in almost all cases you get your luggage back
There are a wide variety of colors and designs for this tag
Sturdy and long-lasting design from steel and epoxy
The ReturnMe site is only available in English, so people from other parts of the world will be unable to help
Conclusion
A tag for luggage is an important thing to buy for anyone who is going to travel, because it allows you to track your luggage and keep an eye on it, even if it is mixed with other bags. The purpose of such a tag is usually to identify your bag among many others. It will also help people return you the luggage in case you lose it and are not able to find it yourself.
Depending on your budget and preferences you can choose from different materials, sizes and styles, and hopefully, after reading this article, you will be able to make an educated choice as to what kind of tag you want to buy.