Top 6 Lightweight Tripods for Travel
Are you a photographer who travels often? If yes, then you will have a need for a portable travel tripod that you can take with you anywhere at any time.
While a tripod is supposed to be big and heavy to hold the camera steady, a travel tripod may not be that way, because you will have to carry it around all day. That is why travel tripods are expensive – many innovative technologies have to be used to make them both light and stable, and also sturdy. This is what makes travel tripods so special.
What is a travel tripod?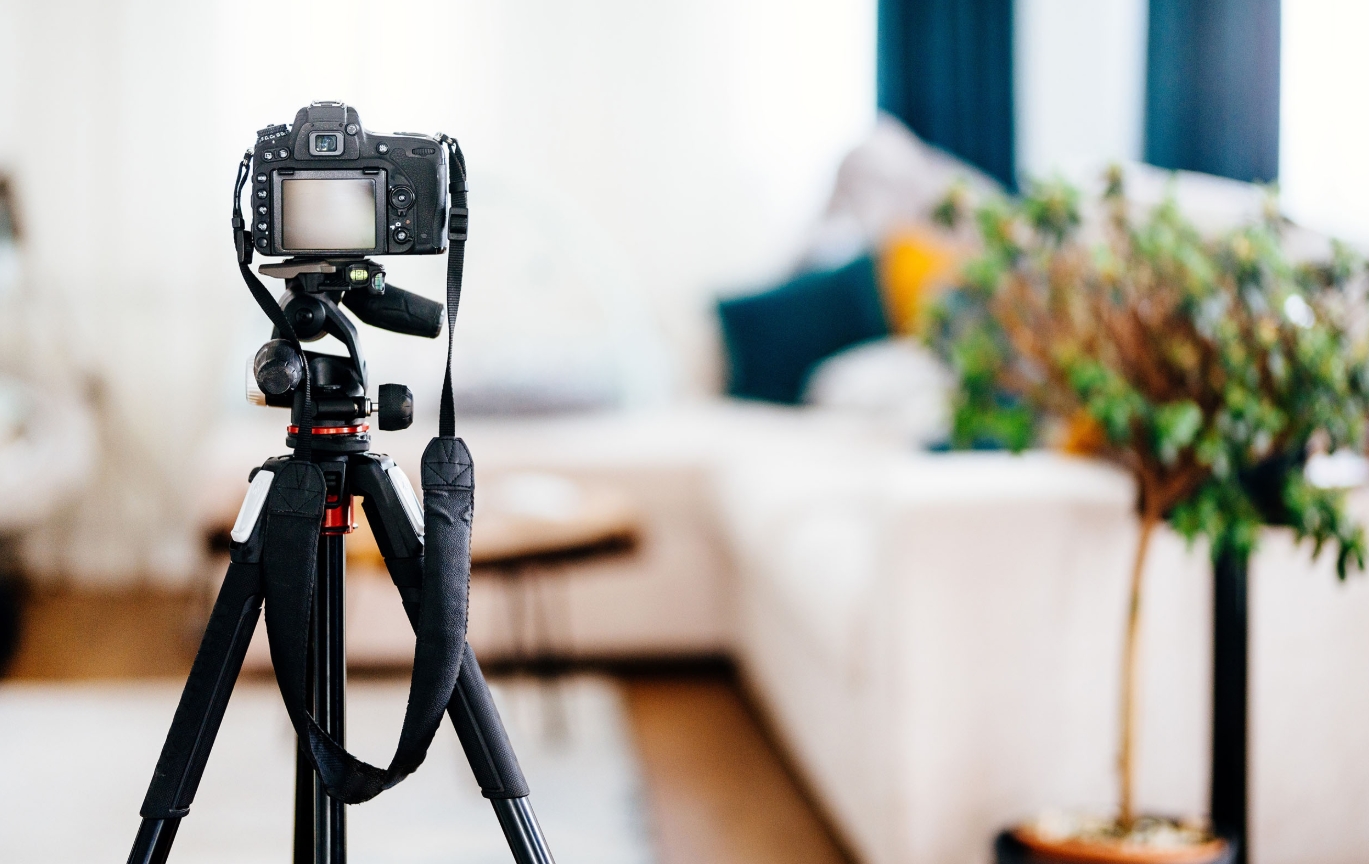 A travel tripod is a portable device that allows you to easily set up a camera so that it does not wobble. A tripod is a construction with three legs and a holder that allows you to securely attach a camera and keep it steady.
A tripod will be equipped with a screw or bolt that keeps it attached to the camera. In some cases, it will be possible to mount a smartphone instead of a camera.
Why do you need a travel tripod?
If you are a photographer, chances are, you have to travel on the light. A photographer's profession requests him to move often in order to take pictures from many angles and in different places. Therefore, mobility is of the utmost importance.
What do you need to buy a good tripod?
There are a few crucial qualities that make the difference between a good and bad tripod. We will name these qualities below.
Weight
This is the first and most important quality that defines if you will want to take this tripod with you. Weight determines if you will be comfortable while carrying this thing with you. Weight depends directly on the material quality and construction of the tripod. You also have to understand, that a very low weight is not good as well – too much will be sacrificed to make it light, and as a result the tripod will be too fragile.
Materials
Weight depends on material, and while metal is a heavy material, composite materials such as polycarbonate, ABS or carbon fiber are much lighter, while maintaining toughness. Some plastics degrade over time and may lose structural integrity in the cold, while others are not susceptible to that.
Foldability
The tripods are almost always foldable or telescoping. The more folds a tripod has, the better it is. That means it will be able to fold up in order to fit into a smaller space. The legs fold, and in most cases the head that holds the camera also folds up in order to give more space.
Mounting head
While all mounts are built for holding cameras, some models arrive with a phone holder, so you can use your tripod to hold up a phone instead of a camera. This is very helpful, because most people today primarily use their phone instead of buying a dedicated camera. As a matter of fact, many phones today excel most cameras by quality of pictures and resolution. Therefore, a phone mount is a great thing to have.
Some models actually are made only for phones.
Height
The height is also an important parameter, because that allows you to take pictures from the preferred angle. Height can be changed if you have a telescoping head or telescoping legs.
Height can be adjusted in many ways, and while some models use a locking mechanism on their telescoping legs, others simply spread their legs wider to lower the camera and make a sharper angle to put the camera higher up.
And there is also a central column on which the camera itself is mounted. This column can be moved up and down, allowing you to change the height of the camera without adjusting the length of the legs. The column is the best way to get the height right.
Table-mounted models usually do not need to be especially tall, while large tripods for field use can get as high as 150 cm or even taller.
Feet
The feet should provide support and resist sliding. To that end many models feature feet that are either sharp spikes or rubber pads that prevent sliding. It is your choice here, because the type you choose is dependent on what you will be photographing.
Weight support
This decides how heavy a camera the tripod can hold without bending or breaking. While a camera is usually not a heavy device, some professional models are quite bulky and heavy. And table-mounted holders, which are usually small and very light, will not be able to hold a heavy professional camera.
Now that we have covered the qualities that make a camera tripod the best for travel, we will see the best models on the market.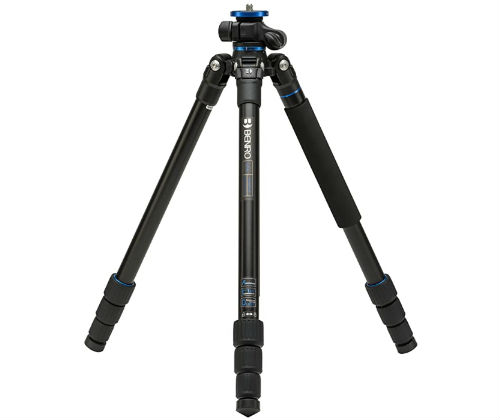 The central column can pivot in almost any direction, allowing you infinite angles to position your camera at. You can tilt the head both vertically and horizontally.
The leg locks are made in such a way that you can deploy the tripod quickly and immediately begin using it. The mechanisms are resistant to dust, and will not clog up or break.
The folding design allows the tripod to be most compact, and when folded up it has a tiny diameter of 5.2 cm with a length of 49 cm.
The legs have 4 foldable sections.
Weighing only 1.6 kilograms this is a very light tripod, especially if you consider its size. The model is constructed of a very tough and durable aluminum alloy that gives it not only lightness, but also makes it very lasting. The legs can be spread independently of one another.
Even though this is a fully professional model with everything you could possibly need, the price remains acceptable.
Very light, and weighing only 1.6 kg with its height makes it superior to most other models
The tough material makes this model very hard to damage, and all the joints are built to last
Folds up to be very compact and portable
Does not have soft grips on the legs, so it will be uncomfortable to use in the cold winter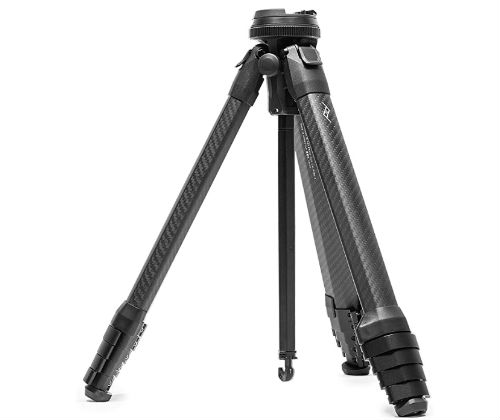 This is the most advanced and technological model in the list, and it offers you superior stability and weight support.
The entire tripod quickly packs away to the size of a water bottle and is available for quick deployment.
The model is made mostly of very tough carbon fiber – an innovative material that is only used in premium models. It is very tough and resilient, while also being much lighter than aluminum.
The model holds weight up to 20 pounds, and that allows you to mount a camera with a full DSLR and a heavy lens.
The device also features a phone mount that securely holds a phone of any size and allows you to use it instead of the camera.
The material is very tough and resistant to impact. It is also not afraid of the cold – most plastics will lose integrity at low temperatures, but carbon fiber will not. Therefore, the manufacturer issues a lifetime guarantee.
Weighing only 1.2 kilograms this is the lightest tripod of this size on the market.
The material is very tough and will last you literally forever
The phone holder is very good
The price is very high, though it is understandable with the premium quality this offers.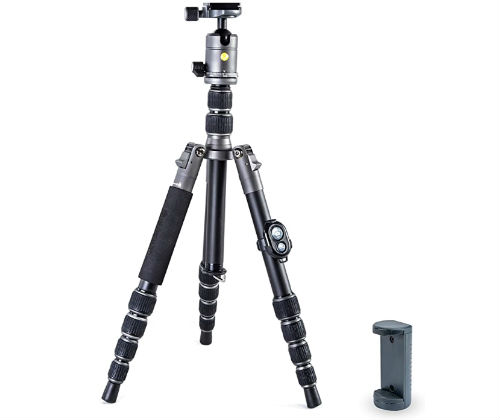 This tripod is most easy to set up, and having a rotating central column makes it even easier to use. The legs can be set at three different angles – 20, 45 and 80 degrees.
The entire device is constructed from a tough alloy of aluminum. The sturdy tripod can hold up to 6 kg, so it will easily hold up even the most advanced cameras.
The device has a built in fluid level that lets you know if the camera is level.
The legs are comprised of 5 foldable sections, and this allows the entire model to fold down to only 40 cm long. The construction weighs 1400 grams. And when extended it stands 145 cm tall. The minimum possible height is only 18 cm, and this is a great height for macro shots.
Unfolds and folds back up in just a few seconds
Very light and also folds up into a very small volume
Very stable with rubber feet and sturdy joints
The bubble level is impossible to see when the camera is mounted – you have to adjust it perfectly before mounting
This is an incredibly small model assembled with a combination of aluminum alloy and extra-tough polymer.
The head can tilt in any direction up to 90 degrees. This allows you to take photos in portrait mode and do many other incredible things.
The legs are actually extendable, and at maximum height the tripod stands 20 centimeters high. This is actually a lot for a table mounted tripod.
The small tripod is actually very strong and can support heavy weights – it can hold a camera up to 2.5 kg in weight.
The legs are very stable, and even when fully extended and mounted, the device is unlikely to be tipped over.
Will even hold up a heavy DSLR camera without wobbling or losing stability
Very small, and weighs only 267 grams, making it the lightest tripod in this list
Folds up easily, and unfolds quickly too, taking up almost no space when folded
20 cm is not high enough for some people, even if it is enough for most purposes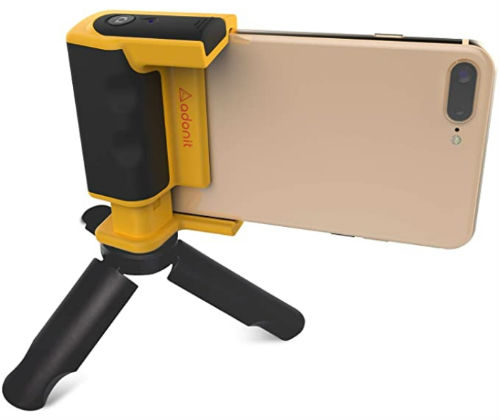 This is a very small and extremely convenient device that allows you to quickly mount a smartphone and use it to snap photos quickly.
The model uses Bluetooth to connect to the phone. You receive a remote shutter control with the holder that allows you to use it with the phone. From a distance of 10 meters you can snap pictures with this remote, just by pressing a button.
The model is powered from a rechargeable lithium battery that lasts a very long while. It is also provided with a stylus that allows you to edit photos immediately after snapping them.
The holder can be positioned vertically, in order to use it in portrait mode.
The miniature tripod weighs only 63 grams, and is practically weightless to carry with you.
The shutter remote function works well with every phone tested, including iPhones
The model is small and weighs very little
The price is very low, considering how great this model is
The plastic material is not very tough, and strong impact will probably break it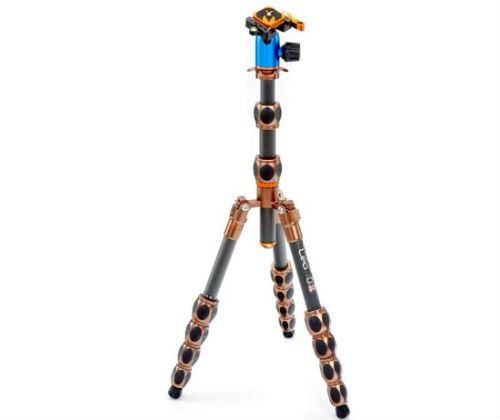 This device will easily hold up to 30 kg – an incredible payload for a camera tripod. For this and for other achievements, this model has won a number of Technical Awards.
The model itself is very beautifully made and looks quite presentable. The legs are telescoping and lock in position with the rotating twist locks. The rotating parts are equipped with rubber pads that allow you to easily tighten the locks.
Weighing only 3.9 pounds this is surprisingly portable. The 5-section legs are made from 8 layers of carbon fiber, which allows this device to remain light while also being very tough and sturdy. When folded it has a length of only 35 cm. The legs can be fixed at angles of 80, 55 and 23 degrees.
The device can quickly be assembled and disassembled. The ball head can be rotated in a variety of directions and then fixed in the needed position.
The model ships with a 5-year long warrant that works anywhere in the world.
Very versatile – you can take any kind of pictures with this – both macros and far away shots
Incredibly strong construction – holds up to 66 pounds of weight
The twists locks are particularly sturdy and reliable
Conclusion
A travel tripod is a great thing to buy for any photographer – both professional and amateur. This is because you will often encounter situations where you need some extra stability. And then a tripod will be most useful.
And if you have a travel tripod, you may just unfold it and set the camera or phone on top. Then you will be able to take precise and professional shots.
Overall it is a great thing to invest in, and if you just need it for casual use, you can pick up one of the inexpensive table-mounted models and be ready to take pictures at any time.