Best Laptop Bags For Business Travel
Today most people have some type of computer, but those who travel or move a lot usually buy a laptop, because it is so compact and portable. However, when a laptop is moved or traveled with, it is exposed to the environment, where it can be hurt by humidity or impact. To protect it from theft, environment and other hazards, people buy a laptop bag.
Best laptop bags for business travel
Even the most robust computer is vulnerable to damage, and you can expect to drop it a few times while traveling. So, to protect your laptop during travel, you need a laptop bag.
These come in many types and sizes, but all are usually a simple case with a zipper on one side, that you stuff your laptop into. We will review the reasons for buying one and explain what to look for in a good laptop bag.
Why do you need one?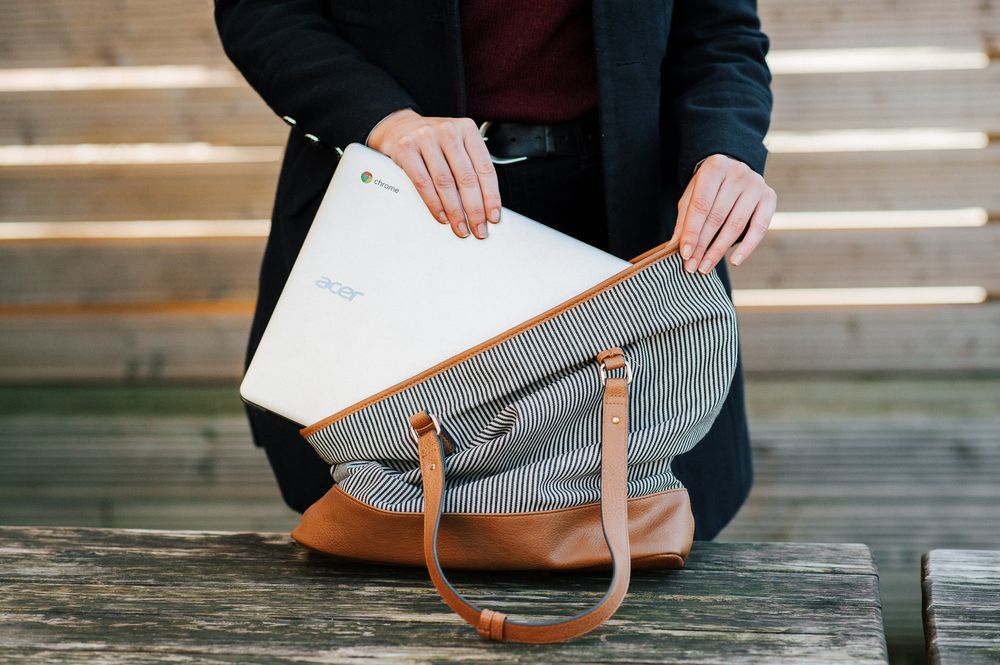 You need a laptop bag to protect your computer from the environment. There are many things that can cause fatal damage to a laptop, and the first and foremost is impact. Dropping a computer, especially if it is working at that time, is usually fatal, if the blow is not cushioned by anything. Therefore, laptop bags always have a layer of soft, absorbing material that deforms in order to take all the damage onto itself. This means your computer will only experience a light shock if you drop or hit it.
What must you know before buying?
Diagonal
The diagonal is the most important qualifier here, because it is what decides if the bag fits. The bag should have the same diagonal as your computer in order to fit snugly and leave no space for it to slide around.
However, in some cases people prefer to get a bigger bag than usually. This is because some extra space is good. First, it can be used to store some small objects, such as a mobile internet dongle or a computer mouse. Secondly, an extra inch of sliding space gives your computer better cushioning when it hits something.
Pockets
Usually a laptop bag has many different compartments, where you can put things related to the laptop, such as USBs, computer mice and wireless dongles. This makes life easier, because you will have all your necessities in one place. And if you prefer to carry everything in one bag, then you may invest in a more spacious model. There are bags on the market that will fit not just your laptop, but also a wide variety of other things, like books or files.
Material
The bag can be made of different materials, and most have a cloth or synthetic fabric outside. Then there is the inner layer that contains all the padding and cushioning. Here you can find different kinds of padding, from gel to foam, and it is your choice – each has its own advantages.
Brand
Brands like ASUS make very reliable laptop backpacks, and you should try to buy from reliable brands. However, it is not always possible to afford brandy items, so you might have to buy from a less fancy but still reliable brand.
Carry mode
While some laptop bags are very simple and consist of simply a cloth bag with padding, other models carry on a strap, and yet others on a backpack mechanism. The mode you choose depends on how you are going to transport the notebook. If it will just be part of your luggage and you do not intend on carrying the laptop around with you, then all you need is a protective case.
However, if you travel often and take your laptop everywhere you go, then a more portable model is useful. Then, try to find a daypack-like model that will be easier to carry on your back.
Waterproof
Some models are additionally waterproof, and this will be very helpful if you are traveling in a wet or rainy environment. Most waterproof models have only one waterproof pocket for your notebook, and the rest of the compartments are not protected.
Comfort
Many carry bags have some sort of padding for more comfortable carry. This padding is supposed to help you carry the bag for extended time without causing you any discomfort or muscle strain. Others, more cleverly-built models will also have ventilated pads, so that your back and shoulders will not get overheated.
Now that we have covered the qualifiers for a good laptop bag, let's review the best models on the market.
BEST LIGHT CARRY BAG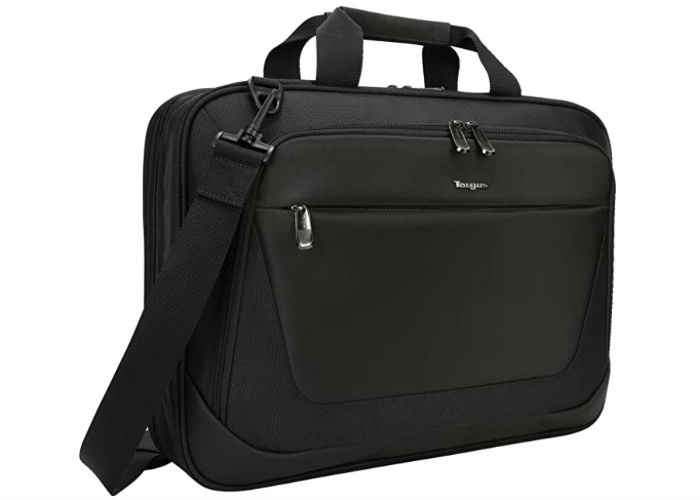 This is a light and at the same time, pretty sturdy case for a 16-inch laptop. The bag is equipped with a storage compartment for a laptop and also has many smaller side pockets for pens, USBs and other small objects.
There is a separate wide section intended for files or papers. It is located next to the laptop compartment.
The whole bag is padded with foam, so it will keep your computer from receiving impact damage. The smaller compartment that is supposed to hold a smartphone or tablet, is also padded, and will offer good protection too.
The shoulder strap makes it much more comfortable to carry.
The foam padding is very good, and it also does not add to the bag's weight
The shoulder strap is helpful, and then there is the ergonomic handle on the top
Has compartments for both the laptop and a smartphone or tablet
The material from which some parts are made, is pretty fragile, and in some cases starts to tear
MOST STURDY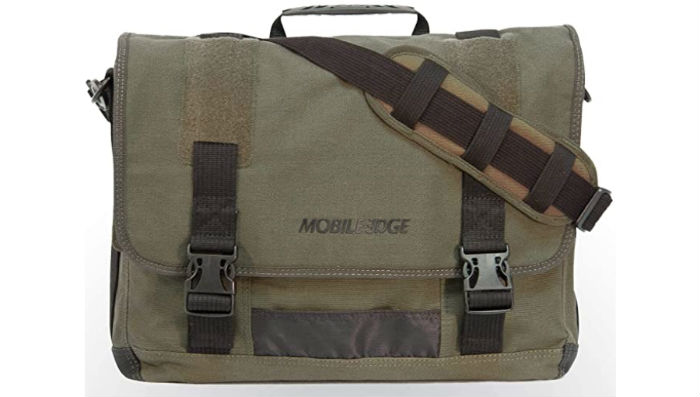 The exterior of this bag is made of natural cotton cloth. The canvas bag has a dedicated compartment for the notebook and also many other pockets for other purposes.
The shoulder strap is padded with soft foam, making it exceptionally comfortable to carry. The large pad prevents abrasion and strain on the shoulder, allowing you to carry it for a long time without experiencing discomfort.
The back pocket is fairly large and many useful things will fit in it, from pens to a smartphone. There is also a removable holder for ID cards.
The molded fastening clips keep everything in its place. The bag fits laptops up to 17.3 inches in diagonal.
The bag is pretty thick, and it will fit thick laptops, like the one Alienware makes
Very thick and sturdy canvas fabric, can hold a lot of weight and will last a very long time
Has a number of pockets, located in the right place and being just the right size for a smartphone
Heavy and bulky, but it is made for big laptops, so that should be expected
BEST DESIGN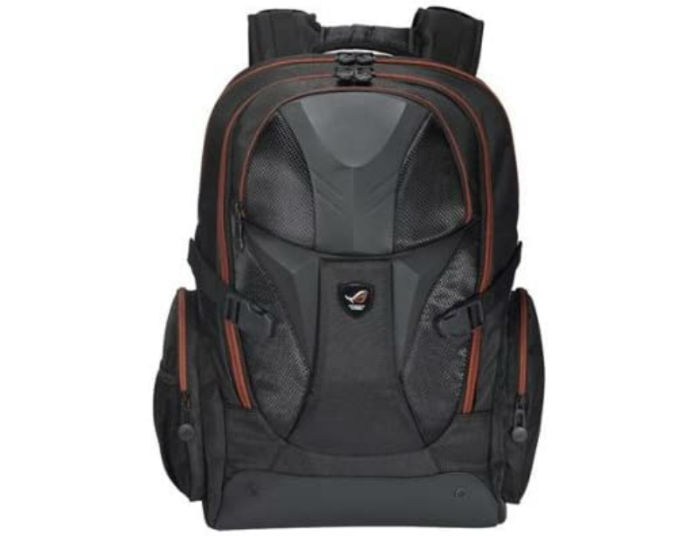 The design is the most interesting point here, because it is what sets this model apart from the rest. It is recommended for travel too, because of how sturdy and tough it is.
The model is also praised for being very comfortable to travel with. The suspension system works to both protect the notebook from sudden jolts and also makes it easier on your back to carry.
The back and the straps are both padded with a well-ventilated material that prevents you from feeling overheated and sweaty. This too adds to the comfort factor.
The model is very light, and at the same time it is pretty sturdy. The main part of the body is made of 1680D nylon that is as tough as military grade ballistic fiber. It is also water-resistant and will hold up in rain, keeping your laptop dry.
This one is intended for laptops with a diagonal up to 17 inches and with a large thickness.
The thickness allows it to fit thick gaming notebooks like the Alienware models
Very good ergonomics – breathable materials, good support system and ergonomic shape
The materials are very tough, even complying to military grade standards
Pretty expensive, but you can expect this price from a premium model like this one
BEST INEXPENSIVE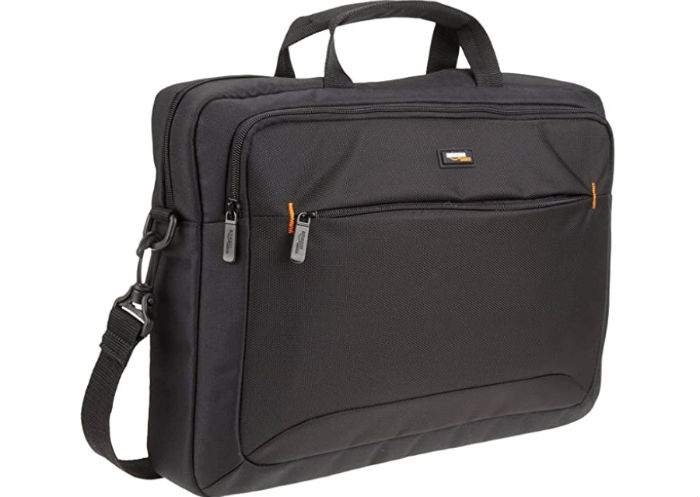 This is a slim and minimalistic case designed for 15.6 inch laptops. It has nothing extra and consists of a simple carry bag with a carry handle and a shoulder strap. The shoulder strap has a wide and soft pad that reduces pressure and strain on your shoulder.
The model has a few pockets for the necessary things everybody carries – pens, a smartphone and a mouse for the laptop. All of this can be safely stored with the notebook inside the padded case.
The tough nylon material is not just sturdy and resilient, it is also resistant to water, which rolls off of it. This will help you if it is raining – your laptop will not get wet.
Very low price – less than half the price people usually pay for this
Even though it appears to be simple, it has a few pockets for small necessities
Has a sleek and minimalistic look, and will conform to any style you may be wearing
The additional pockets are fairly small and not much will fit into them
BEST BUSINESS STYLE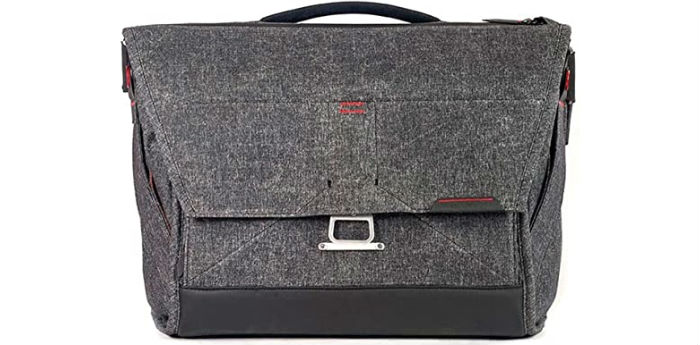 This is a stylish, simple-looking bag with space for a 15-inch laptop and many other things. There is space here for a camera and a few other things.
The bag is interesting in that it is totally waterproof and is very protective – the thick and resilient fabric is resistant to any kind of damage and will keep both the notebook and all the associated items safe and dry.
The bag is carried on a shoulder strap that is padded and does not cause any kind of discomfort or straining.
The maximal volume is 18 liters, so this is a fairly large and spacious model.
The top closes with a magnet lock system, which many reviewers praised highly.
The bag ships with a lifetime warranty, which guarantees it will last awhile.
The straps are very comfortable and can be customized for more convenient carry
The material is very tough and durable and many users report is stands up to years of heavy use
This bag is roomy, and aside from the notebook it will hold a lot of other gear.
The compartments are not placed in the best position
BEST AFFORDABLE BAG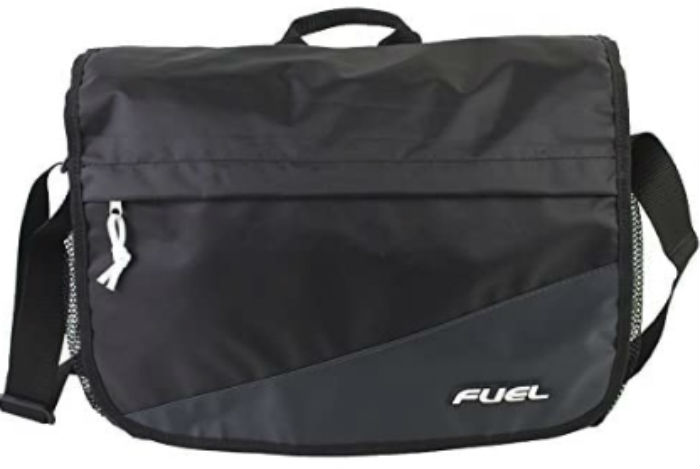 The bag has a large zippered pocket for a 15-inch laptop. The smaller zippered pockets on the front are meant for storing a tablet or smartphone.
The mesh pocket on the outside of the bag helps with storing things quickly, and you will be able to simply drop some small item in there to have it quickly available.
The case can be carried with the handle at the top or with the long shoulder strap
There are many storage pockets here that help with organizing small things like USBs or cards
The price is very affordable
The bag is very lightweight, weighing only 1.3 pounds
The bag closes with Velcro pads that do not always stay closed if the bag is crammed full
Conclusion
A laptop bag is a useful investment if you travel a lot and take your laptop with you. It will help you prevent damage to your computer and possible loss of work and information.
As these bags come in all prices, from affordable minimalist models to elite and pricey backpacks, you will have many choices to pick from. Depending on the kind of travel you will be doing, you can pick a model with a strap or without one.
But overall, a bag like this is an excellent investment, especially today, when virtually anyone has a laptop of some sort.