Prenn waterfall and the most popular park in the vicinity of Dalat
The Vietnamese have one saying: "Dalat is beautiful not by the seas, but by waterfalls." Around this town there are many beautiful waterfalls, completely unlike one another. Among Russian tourists, the most popular is the place called Prien Park with the same waterfall.
Where is
This park is located 10 km from the center of Dalat, at the base of Prenna mountain, it is in honor of her that both the waterfall and the park around it are named.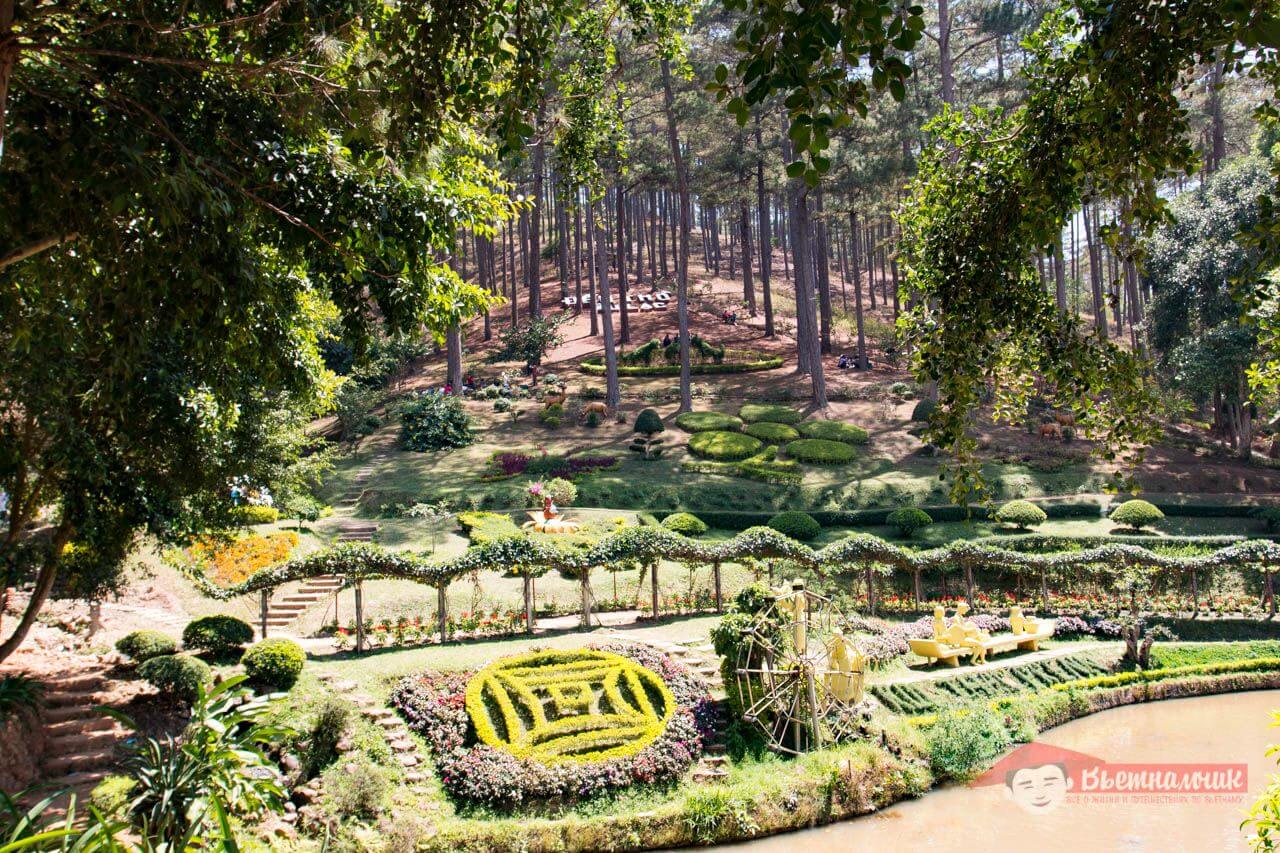 You can get to it by renting a motobike or a taxi, which is quite inexpensive, about 300 rubles.
Usually, sightseeing groups combine a visit to Prenn Park with other excursions:
monastery Chuk Lak . Compared with other Buddhist temples, it was built in 1994 and is not particularly noticeable inside. All the beauty of this place lies in nature around. The monastery is built in a surprisingly beautiful pine forest, at an altitude of 1500 m above sea level. You can reach it by cable car, the total length of which is 3.5 km;
Visit the three most popular waterfalls of Dalat: Elephant, Pongur, Datanla. This is the most optimal route, because all the places are in close proximity to each other, besides, you can enjoy the beauty and compare all three waterfalls at once.
Attractions of the park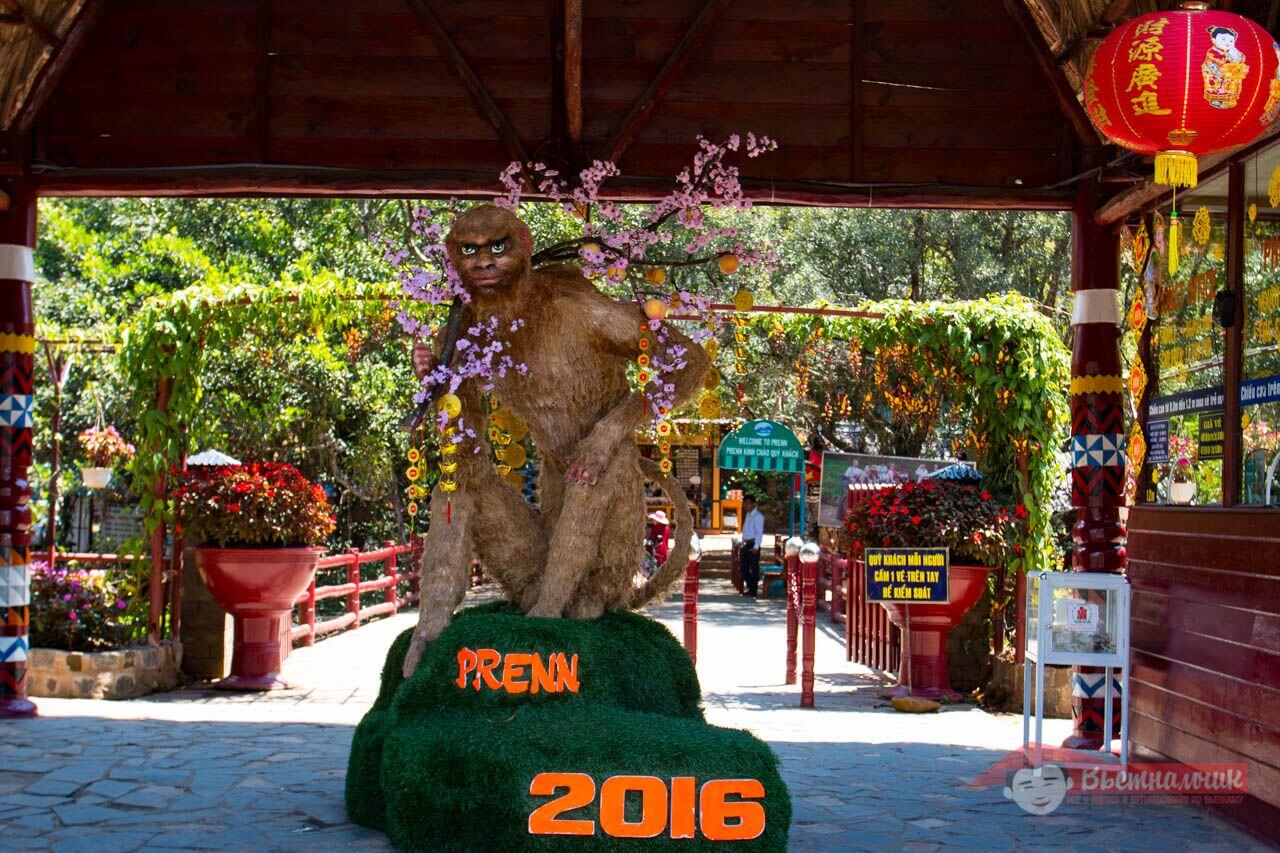 The entrance to the park is decorated with arches made of artificial stone, surrounded by yellow orchids. Literally every 50 m there are original arbours for rest in the form of exotic mushrooms. Everywhere you can see all kinds of statues, decorative lawns, fountains. At the same time, the decorative beauty of the landings borders on wild nature, pine forest, which fits well into the overall landscape.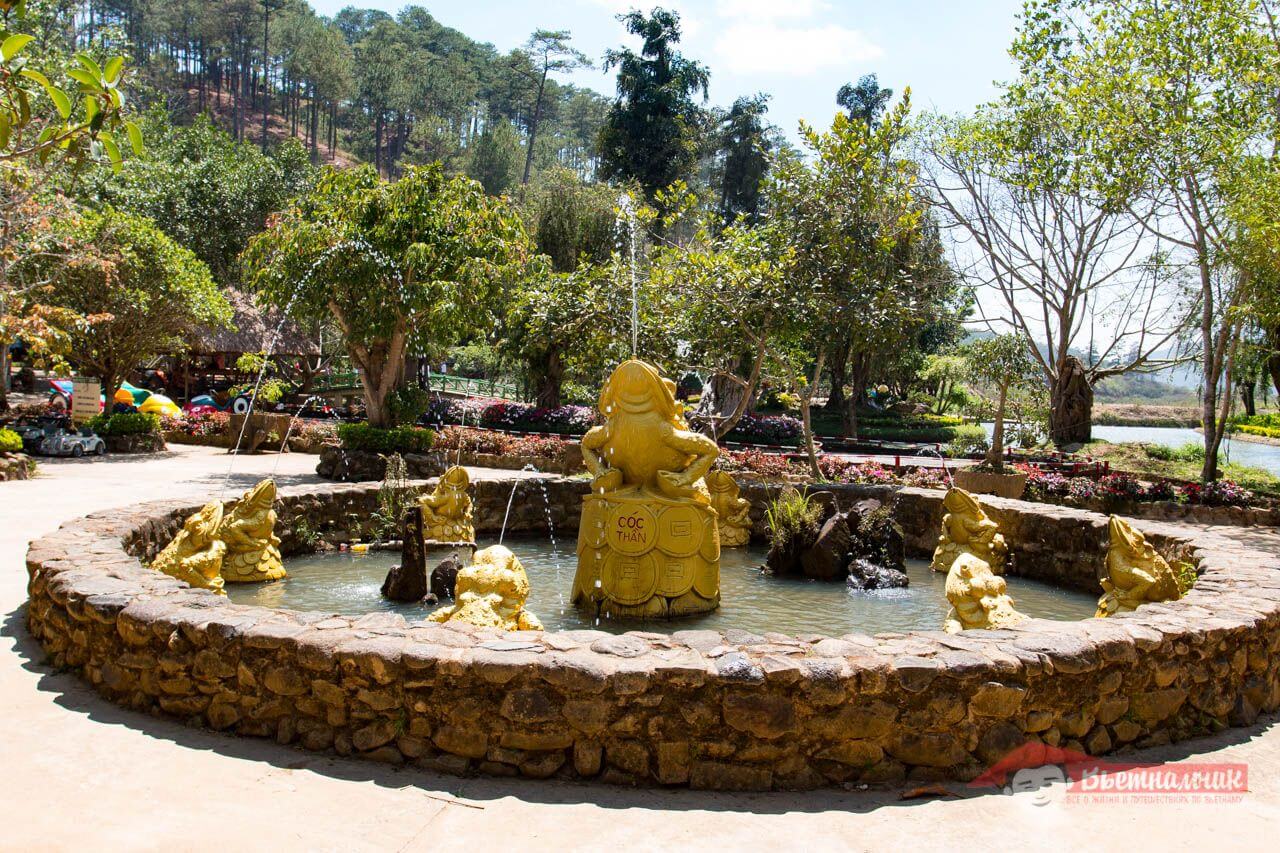 In the park "Prenn" there is a famous shop of orchids. Here you can buy both bulbs of these flowers, and already grown-up, flowering plants in pots at very low prices. The price of one copy is about $ 2.5. Next to the flower shop is a house with an exposition of national Vietnamese clothing. For a fee you can rent local outfits and take a walk in this kind of park.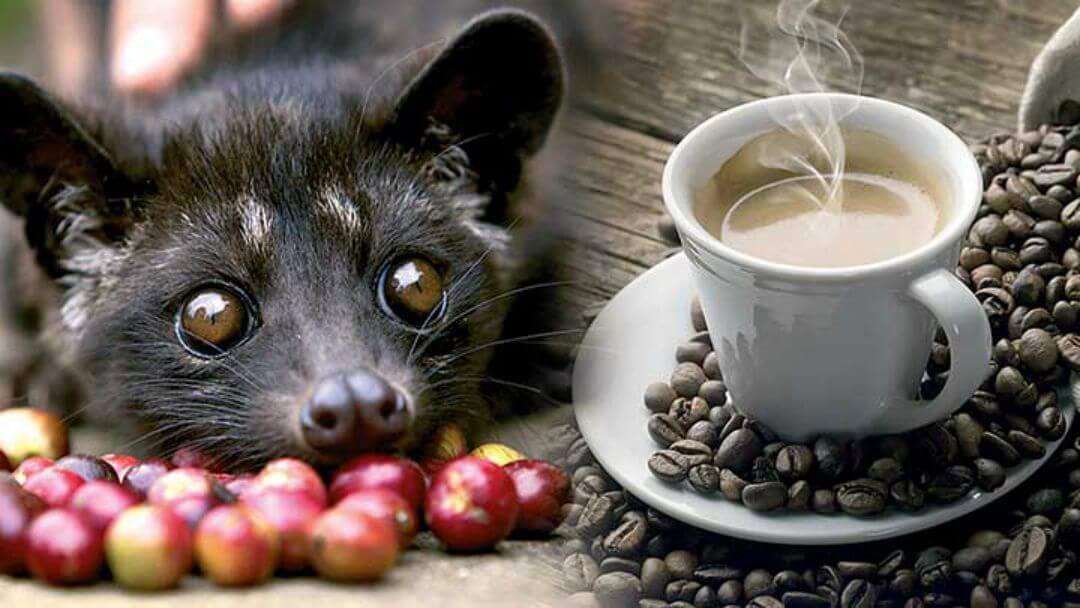 Another famous attraction of the park "Prenn", it's a coffee shop, where a rare coffee lover is served. It is special in that it is produced from coffee beans processed by cute mussangs. These animals eat ripe coffee fruits, after defecating the grain is cleaned, dried and cooks the most expensive coffee in the world.
For a fee, you can visit the mini-zoo. Animals are very close to the person, they can even touch and feed. On ostriches and elephants you can ride. Employees of the zoo in every way try to "tear off" the fee for photos with animals, but do not give in to the tricks, it's free.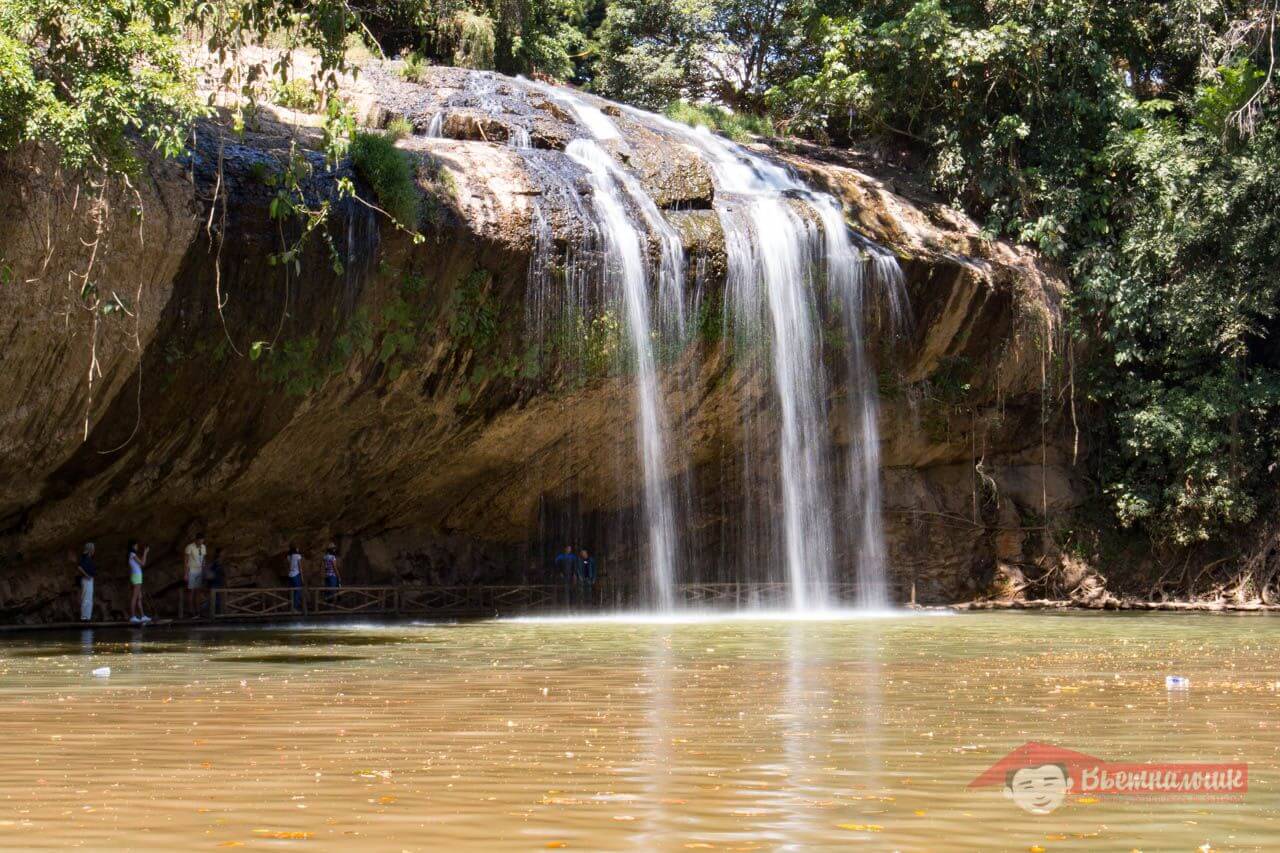 The Prenn waterfall itself is small, about 4 m high, and in the rainy season it reaches 20 m. To get close, you can take a cable car. It is very small, so many people use it only for lifting, but go down on their own.
When you finally reach the observation platform, you will see a view of the waterfall.
Other entertainments
At this point the attractions in the park do not end there. Tourists are offered to be photographed against the backdrop of a waterfall, on boats, on a carriage and even on a camel. For a fee, you can order a calendar or a vest with a picture as a gift.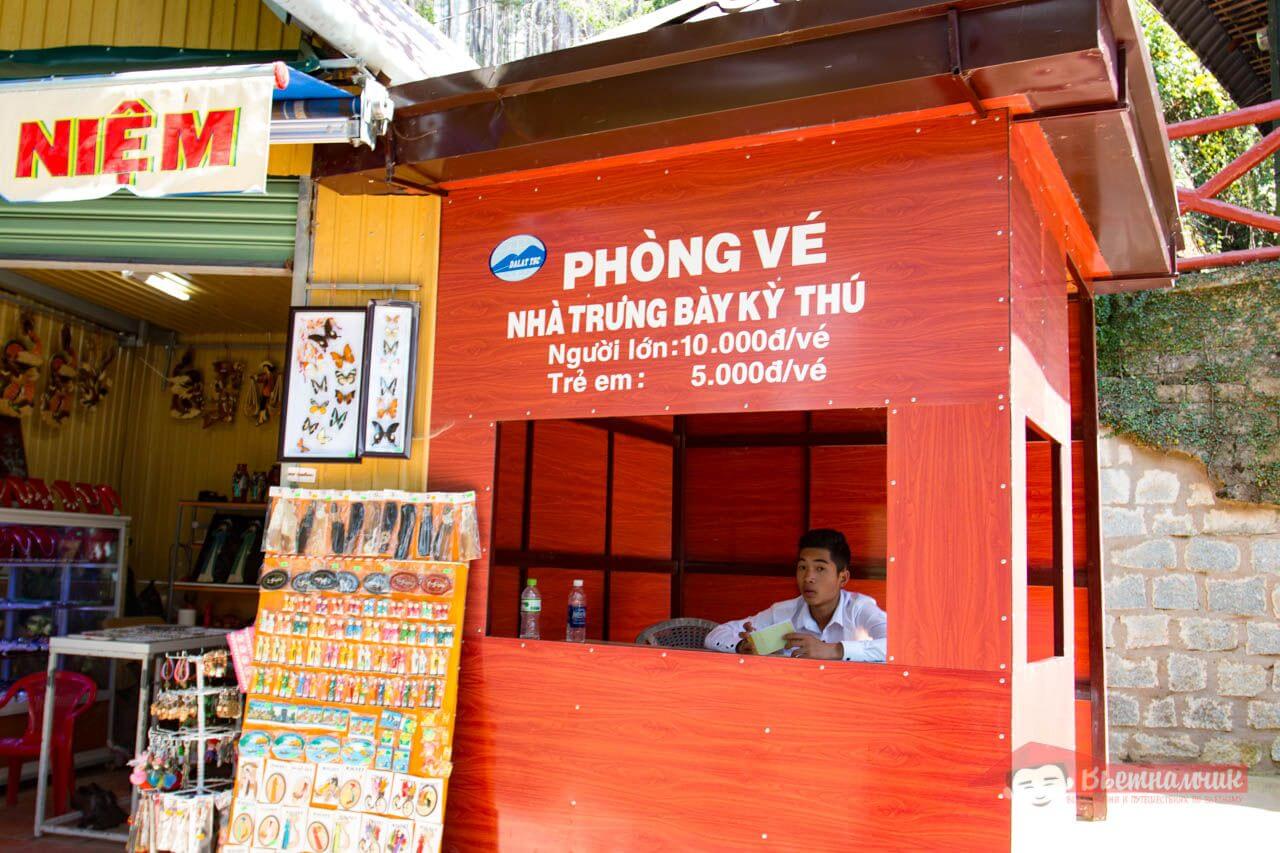 Nearby you can find boats for rafting. Of course, the flow here is quite calm, and you will not feel adrenaline, but then float throughout the park.
Very popular in Vietnam is animal riding, in this place you can ride elephants, ostriches and horses. The duration of the trip is 10-20 minutes.
Babies also have something to do. You can ride on electric cars, shoot from onions or feed animals in the zoo.
Conclusion
Prenn waterfall, at first glance, is not particularly impressive, there are more beautiful in Dalat. But the energy at this place is simply amazing. The park is very well maintained, and on its territory a huge number of plants and trees, although this is perhaps a feature of Dalat.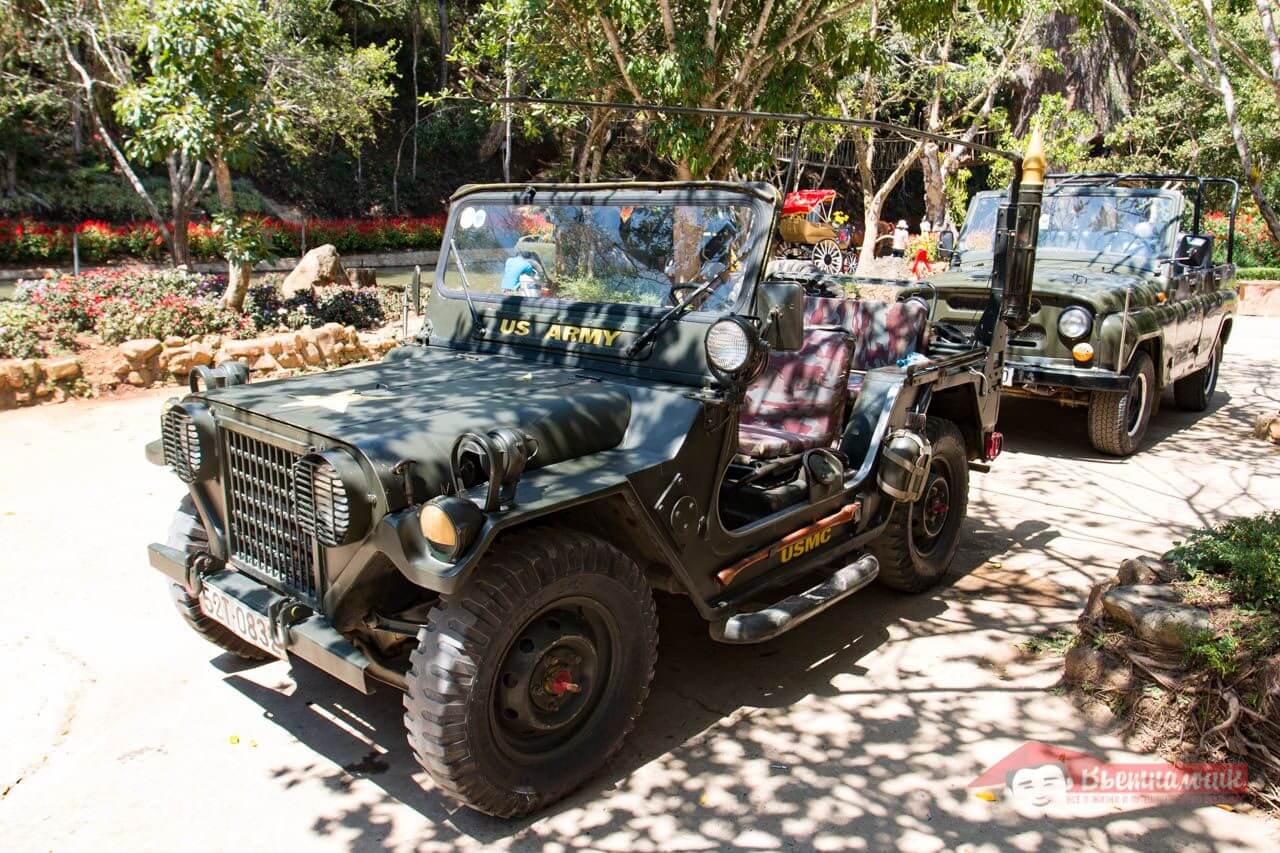 Impressive and design idea of ​​this park, labor and imagination of gardeners, who support the beauty of nature in this place. If you will be in Dalat, be sure to visit the park "Prenn".