Phu Quoc Island Day Market Dong
The Vietnamese island Phu Quoc does not have large supermarkets. You can buy a set of fresh products on daily or night markets, which are located in the large city of Duong Dong.
[toc]
In addition to edible supplies, you can buy various souvenirs, real pearls, handmade items. Visitors are offered shoes, bags, bijouterie, scarves, scarves, backpacks. For many visiting citizens, a trip to the local Asian bazaar will be interesting and exciting. However, not all Europeans will be able to get positive emotions from shopping.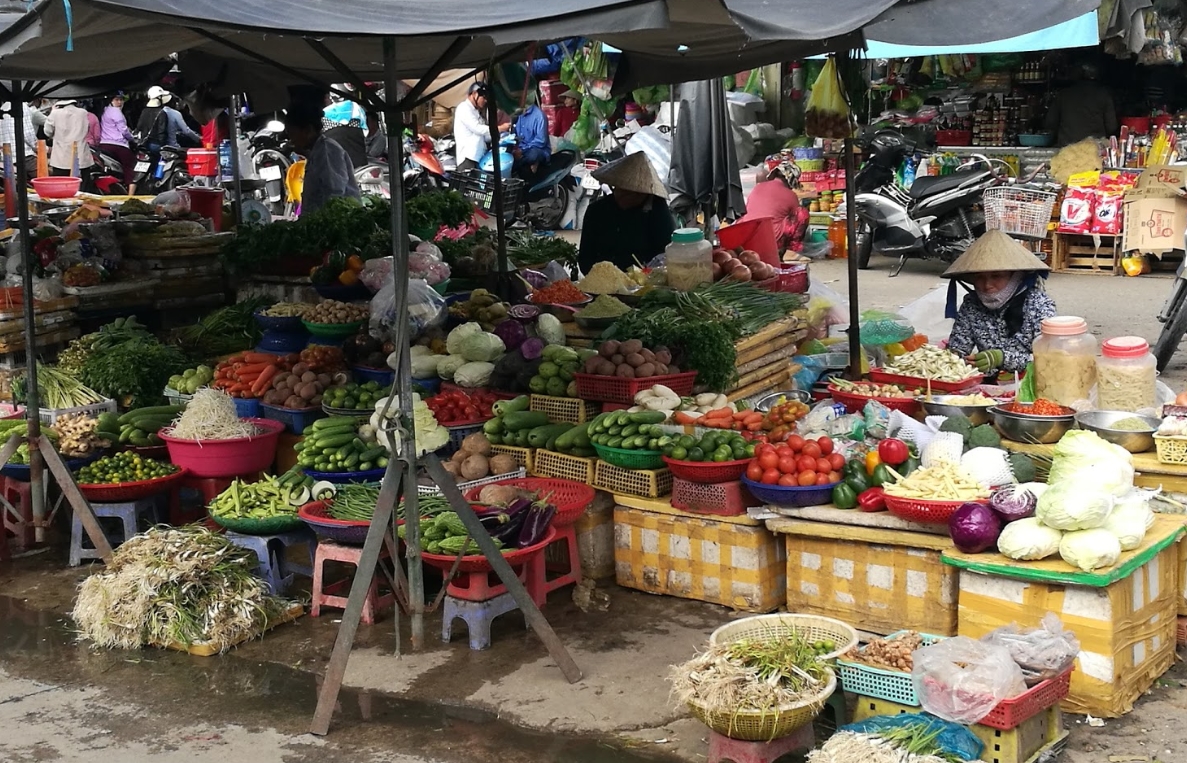 The day market is numerous tents with vegetables, fruits, fish, gift items. It is impossible not to notice that all seafood is fresh, caught in the morning or the night before.
Because of the large amount of meat, fish and fast food, which is prepared on the street, the air is saturated with smells. And not all of them are pleasant. Also, many tourists are repelled by dirt, noise, unsanitary conditions. To prevent the dishes from getting dust, cooked food is covered with foil and sold in disposable bags. It is easy to walk between the rows and look at the product, which is constantly interfered by bikers and cyclists who are driving around.
People with weak nerves should go around the side of the place where birds and animals are served on the tables. The pots are filled with frogs with bandaged belly. In general, the picture is not for impressionable persons.
And yet, the day market is very large. And that means there is enough variety of goods. Phu Quoc Island is famous for its pearls. In the market it can be bought at much lower prices than in the store. However, beware of fakes. The fair sex should purchase local cosmetics, which include natural medicinal plants and marine supplements. As a gift souvenir, tourists love to buy homemade unusual cards depicting the beauties of the island.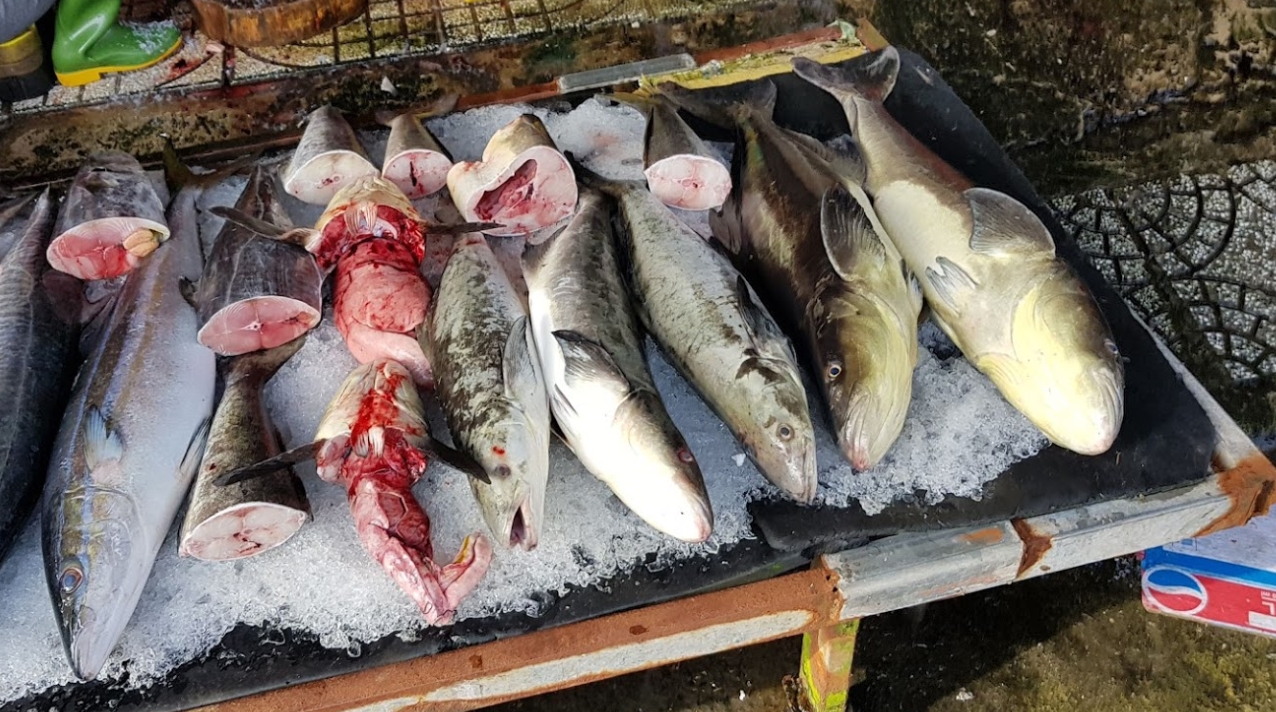 For Europeans, the market is inconvenient because there are no fixed prices. Visitors have to pay for the goods. Not all merchants understand English. You make a purchase more often by bargaining with a calculator.
Note: tourists who try to express themselves in Vietnamese are more likely to buy goods cheaper.
As in other world markets, there is a rule: the cheapest things can be found away from the entrance.
On the territory of the market are restaurants and cafes. Some of these establishments provide Wi-Fi, air conditioning and service staff who know English. If you wish, you can order a taxi.
How to get to the daily market on your own
The day market is located under the bridge, not far from the fishing village. You can reach it in several ways:
walk A walk from the center will take about half an hour;
take a taxi The approximate cost of travel in one direction is 3 dollars. From the hotel "Winperl" – up to $ 17. In local currency, the price of one trip will be from 100,000 to 200,000 VND;
A great way to get to the market is to rent a motorbike. By the way, locals often go shopping using this type of transport. For tourists, a motorcycle trip will not only be convenient (no need to carry purchases in hand), but will also reduce a lot of time.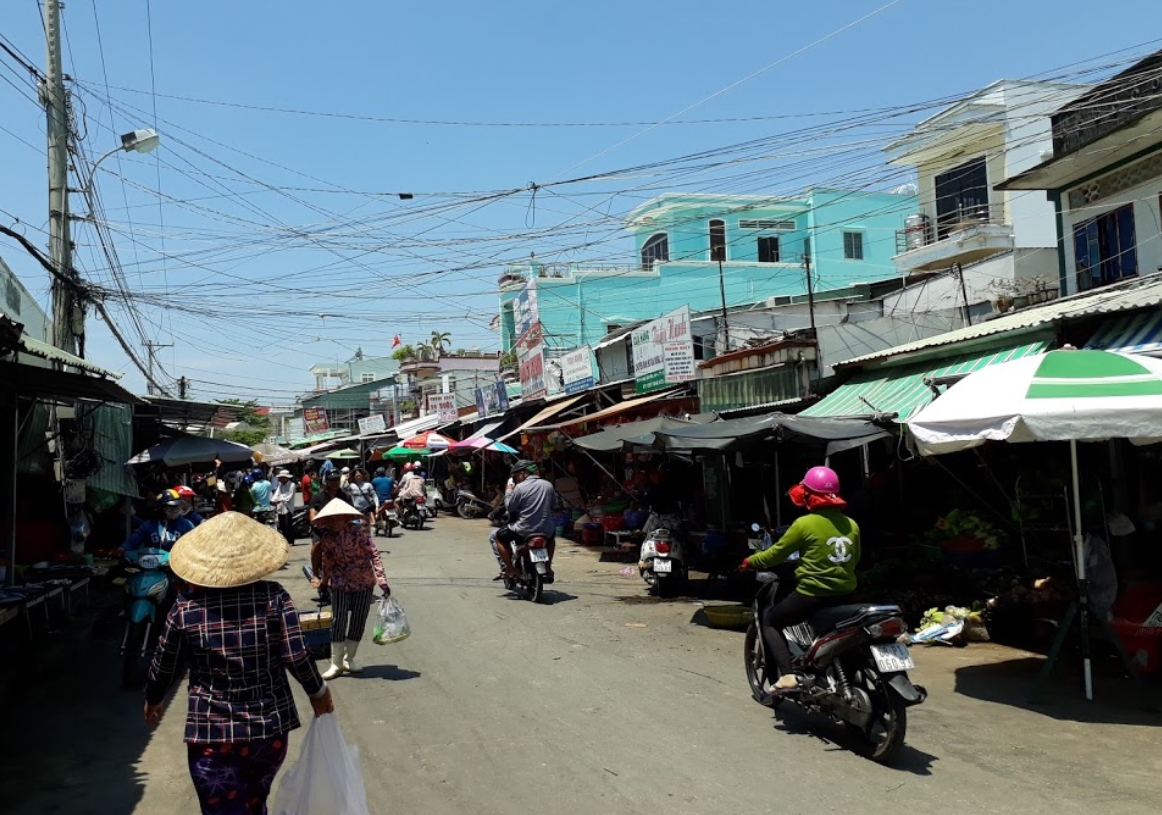 Fukuoka Day Market: opening hours
The market works without weekends and holidays. Opens at 5 o'clock in the morning. Brisk trade here continues to 11. For fresh seafood, you should arrive early in the morning for the opening or by 15 o'clock. By this time, the wives of fishermen deliver here recently caught marine life. By 6 pm the market is almost empty.
Prices and range
The market territory is chaotically occupied by tents and stalls. The exception is the fish series. A certain place has been set aside for him, order is observed here. However, some seafood traders try to stay close to clothing or fruit.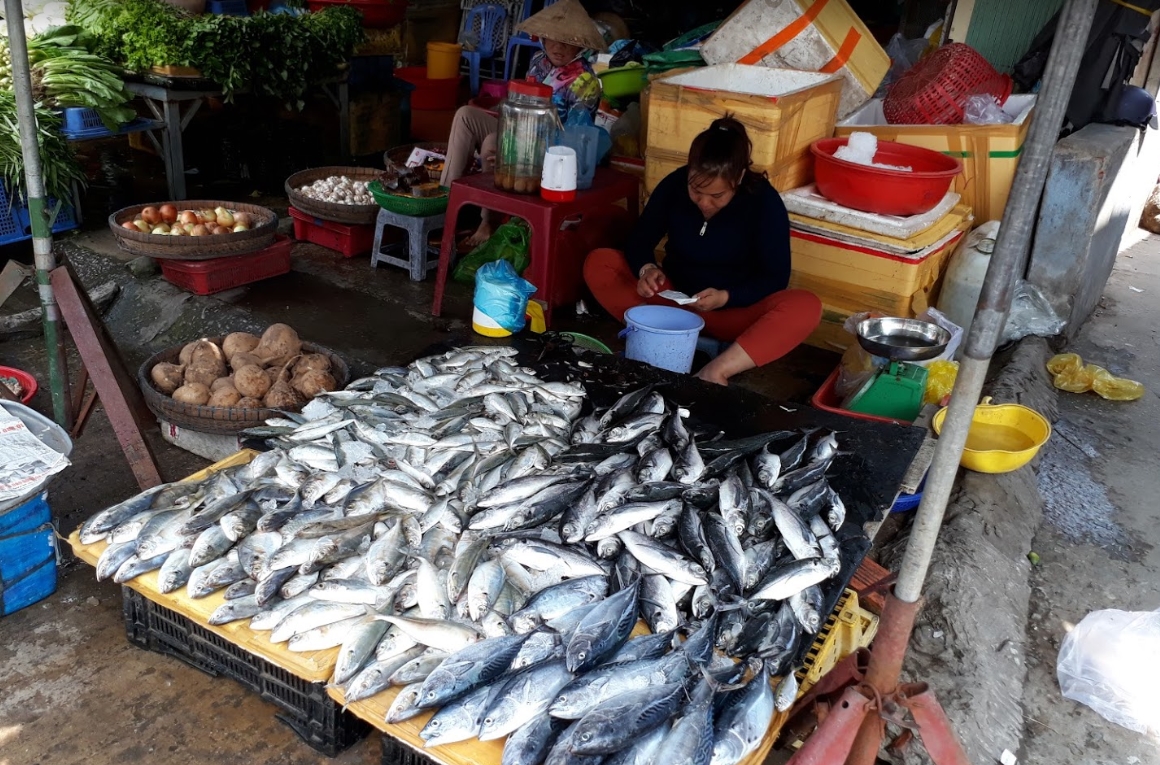 Sellers are trying to sell visitors a lot more expensive goods, making a margin of 2-3 times. In order not to give extra money, try to bargain. If you do not make concessions, find the same product in a different place with a more compliant Vietnamese.
If desired, the market can be cheap to buy anything. Starting from Finn for brewing coffee, ending with cheap pharmacy accessories. For example, for a remedy for beach fleas and mosquitoes in the market budget pharmacy kiosk you pay 40 thousand dong. On the Main Road exactly the same set will cost twice as much.
Product prices
The cost of meat, fish, fruits and vegetables does not change throughout the year. If we translate Vietnamese dongs into American dollars, we get the following prices for 1 kg:
tomatoes – $ 1;
mushrooms – $ 2;
sweet pepper – $ 2–3;
potatoes – $ 1.5–2;
bananas – $ 0.7;
watermelons – $ 1;
 chicken meat – $ 3;
fish products – $ 2.
Resting on the island of Phu Quoc and buying food on the market, it is better to give preference to fish products. Here they are always fresh. And if you cook the dishes yourself, there will be no risk of poisoning.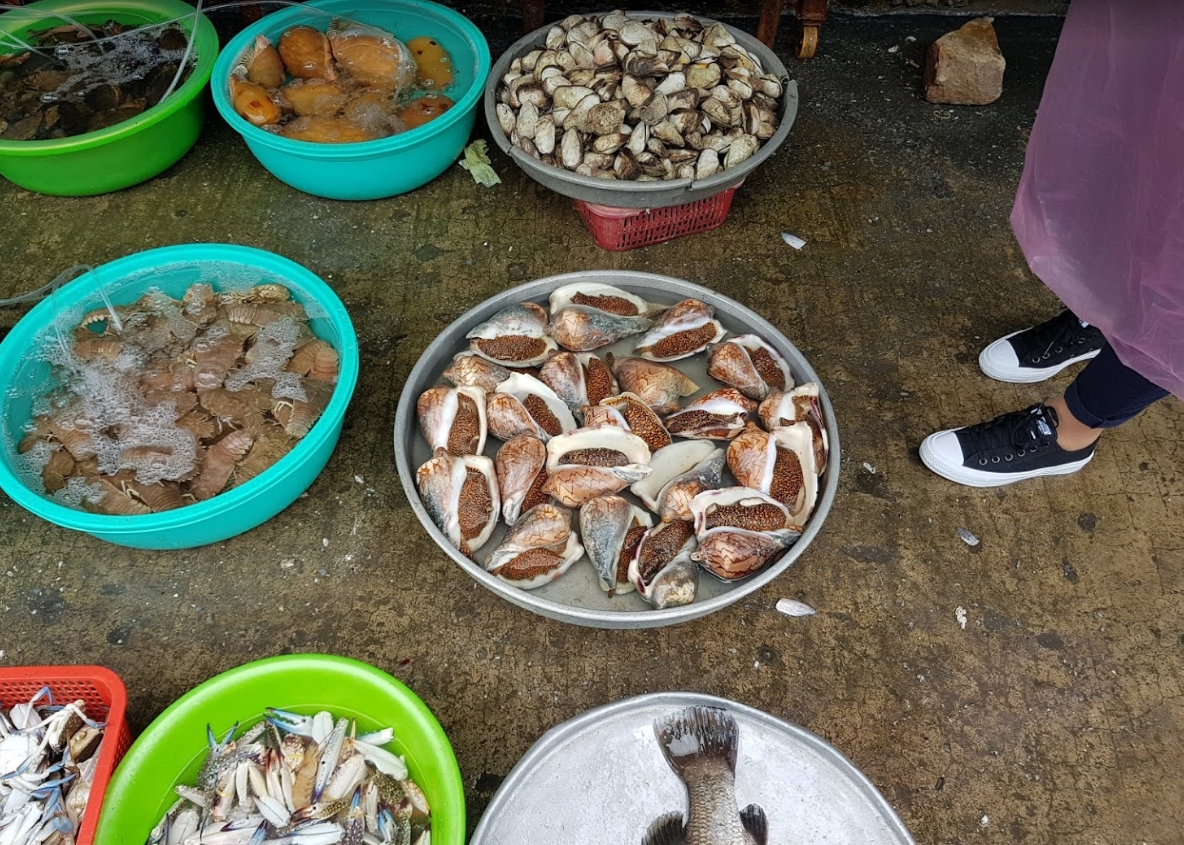 Vegetables fruits
Despite the abundance of exotic fruits and vegetables that you want to try everything at once, you first need to learn how to choose a ripe and high-quality product. Having bought melon, coconut, mango, carambola, pitahaya, "star" apple and many other goodies, do not forget to wash them well before use.
Meat and poultry at Fukuoka Market
Meat in the daily market is sold at several points. Looking at the mash of pork, when sawing pieces as necessary, as well as weathered carcasses of ducks, geese and chickens, not to mention dog meat, immediately there is no desire to buy something. Present nearby sellers slowly drive away the hordes of flies.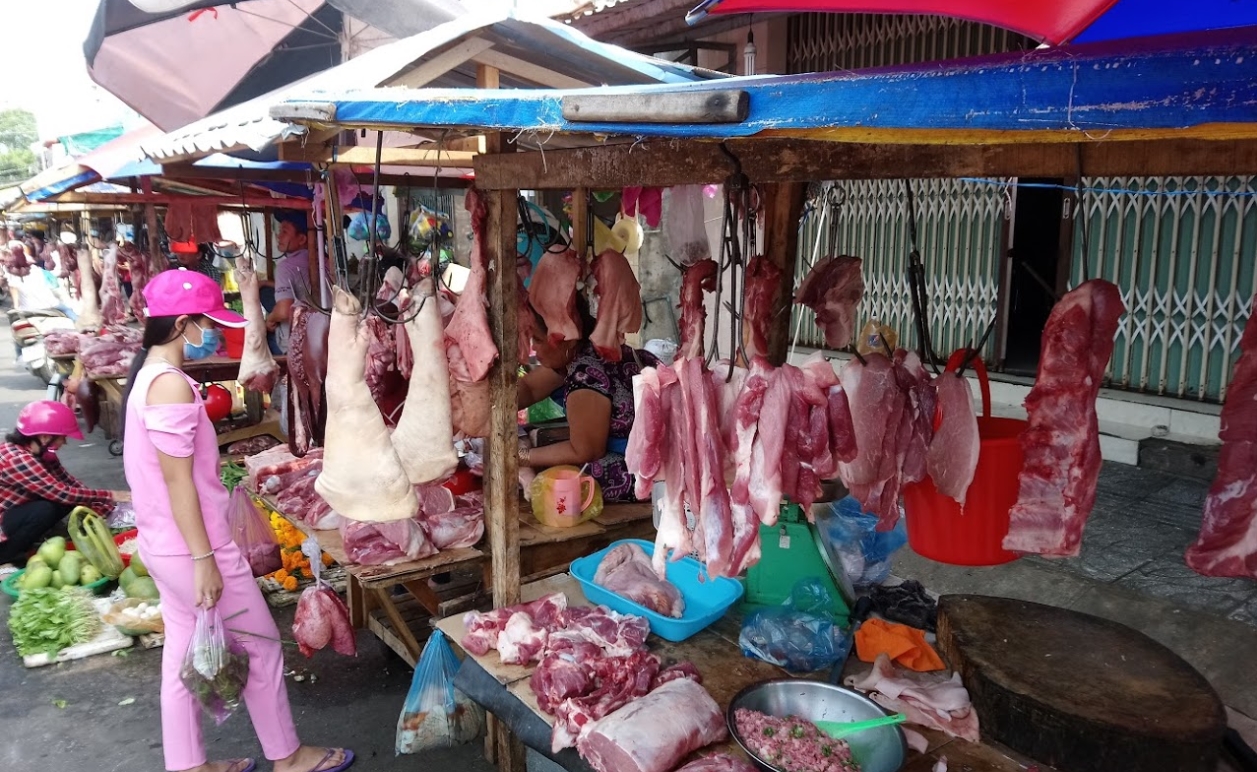 Fish row and seafood
Fish trade is conducted along the quays. One side is designed for the parking of ships, on the other are sellers of fish. The cost of marine products is constantly changing. With a good catch prices are low. Accordingly, if the fish are small, the purchase will be expensive.
See also: Seafood in Vietnam.
At the sight of fish in such a large assortment, tourists often run up to their eyes, they do not know what is best to buy. On the shelves are not only the usual mackerel, shrimp, squid and crabs. There are various shells, mussels, snails, lobsters, oysters, frogs. Prices are different.
For example, 1 kg of cobia costs 300,000 dongs; only 40,000 dongs ask for the same weight for Siamese tuna. Needle fish will cost 80 thousand dong per kilogram. The cost of river dwellers is two times lower.
Despite the name of the market – "daily", the main trade is carried out from morning to noon and then after 16 hours, when the Vietnamese return from work. At this time in the air there is an unpleasant smell of a rotten fish mixed with gasoline. The day is empty. There are no buyers, no sellers with goods.
When you first visit the tourist market shocking everything – the cost of goods, the situation. But after it becomes clear that the market prices from the store differ much. Therefore, for budget travelers, the day market is a great option to save on food.