Shopping in Vietnam – What to Bring From a Trip and Where to Buy
One of the main issues of concern to people who are going to visit a foreign country, is what to bring from there for their relatives, friends and for themselves. In this article we will go over items you can bring from Vietnam for your own use or as a gift.
[toc]
Coffee and tea
Traditional choice of tourists is tea and coffee. Vietnam is one of the largest distributors of coffee in Asia. You can bring from Vietnam:
Coffee Nguyen Trung
Nguyen Trung is good Vietnamese coffee on the basis of Arabica, famous for its mild flavor, which make you want to drink several cups at once.
Arabica
Although Arabica is not Vietnamese peculiarity, good coffee is always welcome. You can find very high quality coffee here in Vietnam.
Robusta coffee
Most of the world's Robusta coffee is cultivated in Vietnam. People don't like this sort of coffee because of too simple taste with clear bitterness. At the same time Robusta contains twice as much caffeine as Arabica (it can became a great virtue in the early mornings). The best drinks consist of a combination of Arabica and Robusta.
Luwak
Kopi Luwak is a very exotic alternative, but it is purely national. The process of its production is as follows: a little animal called musang eats fresh coffee beans, then flesh which surrounds the beans digests in its stomach. Musang's gastric juice
breaks down proteins, that add bitterness to coffee. They find the beans  among musang's excrements and sell. They say luwak has good edibility, but few tourists can afford to buy a great amount of luwak and feel like to drink it. Therefore, most tourists keep it in a pouch as a specific souvenir from Vietnam.
Tea
You can bring from Vietnam the following types of tea: green tea of superior quality Thái Nguyên, which both tourists and locals are fond of, blao tea, which is also known as high quality oolong tea. As usual, they bring green tea from Vietnam, but you can also find black tea in the markets. Many tourists recommend to buy beverages with additives, they give full marks to tea with lotus flowers, which has very strong aroma, pleasant mild flavor and long-lasting aftertaste.
Exotic fruit
Exotic fruit is a good choice (a separate article). Take into account that fruit will remain fresh just for several days, so you should present them and eat as soon as you return home. Best exotic fruits:
Pitahaya, also known as dragon fruit. Big beautiful hot pink fruit with scales, green at the ends. It is white inside, with a great amount of small seeds similar to kiwifruit seeds. Pitahaya has no bright taste, but it is pleasant to eat because of its flesh consistence. You can simply look at it, in the end. If you have creative people, who practice fruit carving, among your friends, you should bring this fruit from Vietnam – pitahaya is ideal for carving!
Passionfruit. It has delicate flavor and slightly sour taste. Sometimes they sell it with a pack of white crystals. Attention: it is not sugar! This additive is very sour, so dredge a fruit with it only if you are going to check your tenacity.
Guava. This green color fruit is shaped like a pear. Flesh is dark-red and soft, with sweet taste.
Longan, or Longan Ari. Small fruits with thick brown skin, translucent white flesh, big inedible pip and fresh pleasant vinaceous flavor.
Young coconut. Young coconut has nothing to do with coconuts we are used to. This big coconut contains lots of saltish and refreshing milk. It is the best to allay thirst. There is little jellylike flesh which has peculiar flavor. We recommend everyone who go to Vietnam or Thailand to try this fruit. You are not allowed to take it on airplanes.
Litchee. Small bright-red fruit with white flesh. It tastes rather more like longan.
Papaya. Big green fruit with pumpkin-red flesh, tastes like a melon. You can buy it in all seasons, but it grows up earlier in the south of Vietnam.
Mango.  Vietnamese mango stands out from Thai, Indonesian and Philippine. It has sweet flavor and soft dense consistence.
Ordinary fruits. They say even oranges from Vietnam are more tasty and sweeter than in our country.
Herbs for every taste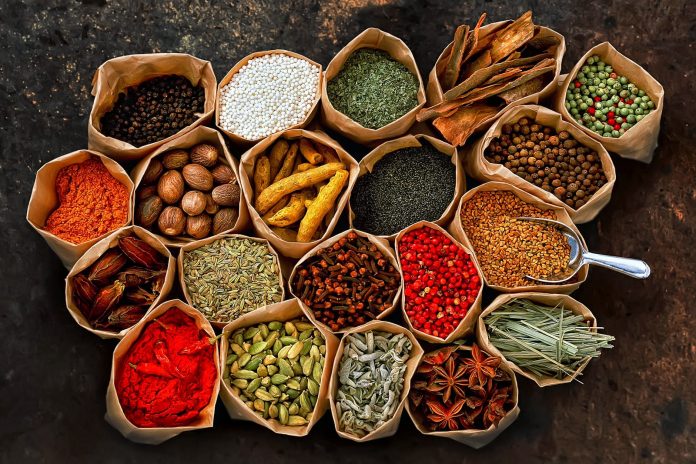 As in any country in Asia, there are lots of high quality herbs in Vietnam, both common and exotic. You can buy herbs as a gift or for your own use. Furthermore most of them are cheap. Tourists recommend to buy herbs in Viet Farm shop, where you can find about 40 types of herbs. So, you can bring from Vietnam:
Black, red and white pepper. Classy. You can also buy combinations: black pepper with lime, red pepper with salt and even red pepper with powdered dry shrimps. It is better to buy whole pepper because ground pepper can lose its qualities. You can also buy a spice rack with different types of pepper – they are beautifully packaged and can become a good souvenir.
Vietnamese chilly. It has pleasant spicey flavor. It is not recommended to people who suffer from indigestion. The smaller and thinner (younger) a pepper is, the more acrid it is. Many tourists advice to buy exactly Vietnamese chilly.
Badian, or anise. Excellent spice with distinctive aroma, similar to liquorice root or licorice jelly aroma. Anise you can use for table appointments as its very beautiful, use as a chew or make tea with it (for example, Moroccan tea).
Ginger. Classics of Christmas cookies.
Turmeric, irreplaceable during meat cooking.
Cinnamon in pods and ground cinnamon.
Soup pho herbs.
Other herbs: cardamom, fennel, basil, mint, cilantro, beniseed.
Lemongrass, which they add to everything in Vietnam.
Citronella.
Lotus seeds.
Vietnamese alcohol
Vietnamese alcohol is not very expensive. Array of choices is quite wide. If you buy hard liquors, choose well-known brands, quality of local stiff drinks is low.
Beer – green and red Saigon. Red is stronger and has richer flavor. If you plan to buy alcohol in Vietnam, it is better to buy beer Tiger, which is different because you will not hangover after it. You can also buy tap Vietnamese beer which has good flavor.
Wine – white and red Vang Dalat. Vietnamese classic wine which locals drink.
Rum – brown ISC.
Strawberry wine in Da Lat.
Attention: people have different tastes and many people think that all these alcoholic beverages are impossible to drink. It must be noted, there are no "pearls", similar to Italian wines, here in Vietnam, so we recommend bringing alcohol from Vietnam only as a gift for real aficionados.
Asian cosmetics
They speak little about Vietnamese cosmetics, which is odd because it is distinguished by its high quality. Almost all cosmetic products are made of natural materials, such as turmeric, aloe Vera and snail extract. You can find some Vietnamese products in United States, but the price is much higher. We red tourists recommendations and found out what is worth to bring from Vietnam:
Cleansing gel Acne 25+ by Mentholatum. It deeply cleanses the skin, contains small granules for soft exfoliation. It is recommended to those who prefer motorcycling or bike driving, because road dust contaminates skin.
Peel off mask by E100. There are different variants: with turmeric, aloe Vera and cucumber. Easy to put on and take off. The mask has antiphlogistic, moisturizing and lofting effects, exfoliates traces of skin.
Peel off mask with absorbent carbon. It cleanses skin pores perfectly (blackheads) and helps to get rid of face break-outs.
Collagen facial mask with seaweed seeds. You buy a pack, which contains seeds for 20 masks. As you can understand, such a mask consists of natural material. Your skin becomes clean and moistened, skin irritation and break-outs become less visible. The mask helps with small lines. Read about the process of mask preparation – it is very interesting. You shouldn't wash the mask into the sink – seaweeds grow from the seeds and can make a blockage.
Various creams with snail mucus, which moisten your skin and have rejuvenating effect. They also usually add plants' extracts to such creams. You can easily find them in any store – there is always a snail on a package. The most popular is a cream produced by Thorakao.
There are also cheap shampoos of high quality by the same brand Thorakao. It is worth drawing attention to a shampoo with saponite pods and herbs extract. There is absolutely no chemicals in it. It strengthens your hair, stimulates its growth, provides nutriment and moistens it, helps for split ends. The producer claim that this shampoo is harmless even for children.
Pharmaceuticals and folk remedies
Folk-medicine is widespread in Vietnam. Up to now people in this country use herbal teas and preparations from exotic ingredients, such as snake blood and powdered deer heads, as a treatment. Such products will definitely bring peculiar local aura to your house. We don't speak about whether you should try these preparations or not. On serious issues it is better to consult an experienced doctor and not to replace traditional drugs with folk remedies.
Alcoholates from weird ingredients are also widespread in this country. You can find a can with alcoholized cobra with a scorpion, a nestling or a rat in its jaws. A seller will claim that such preparations are very salubrious and ward off evil spirits. Unfortunately you hardly succeed to take such a racy item into the plane, so let's move on to more traditional preparations.
The most popular medicinal drugs among tourists:
Cebraton – can improve cognitive and cardiovascular system functioning. Makes a person more attentive, strengthens memory, improves concentration, helps for insomnia. Some people use it as a prophylactic drug after brain attacks. Helpful for people with hard work and permanent stress.
Glucosamin – conduces cartilage generation after injuries, is very effective for sick joints. There are many active materials in Glucosamin, so it is important to determine the correct dose.
Song Hao – increases both men and women sexual drive. This direction is very popular in Vietnamese medicine, so similar preparations are made from natural ingredients and are highly effective.
Eva Hoi Xuan is a useful preparation for climax.
Ointments and balms:
Famous balm (here it is called «Golden Star», you can find it in Vietnam by this name. You can buy it even in the shape of stick or ointment can. They use it for inhalations, for colds, migraines, insect bites, etc. It is very cheap, so you can buy it for years to come.
Cobratoxan is a preparation which helps for sore ankles and stuff, stretch marks, ligaments and back pains, radicular pains. It contains cobra poison, which helps the ointment to get into muscles quickly.
"White tiger" acts similar to Cobratoxan, but it also warm muscles and improve blood circulation.
Jewels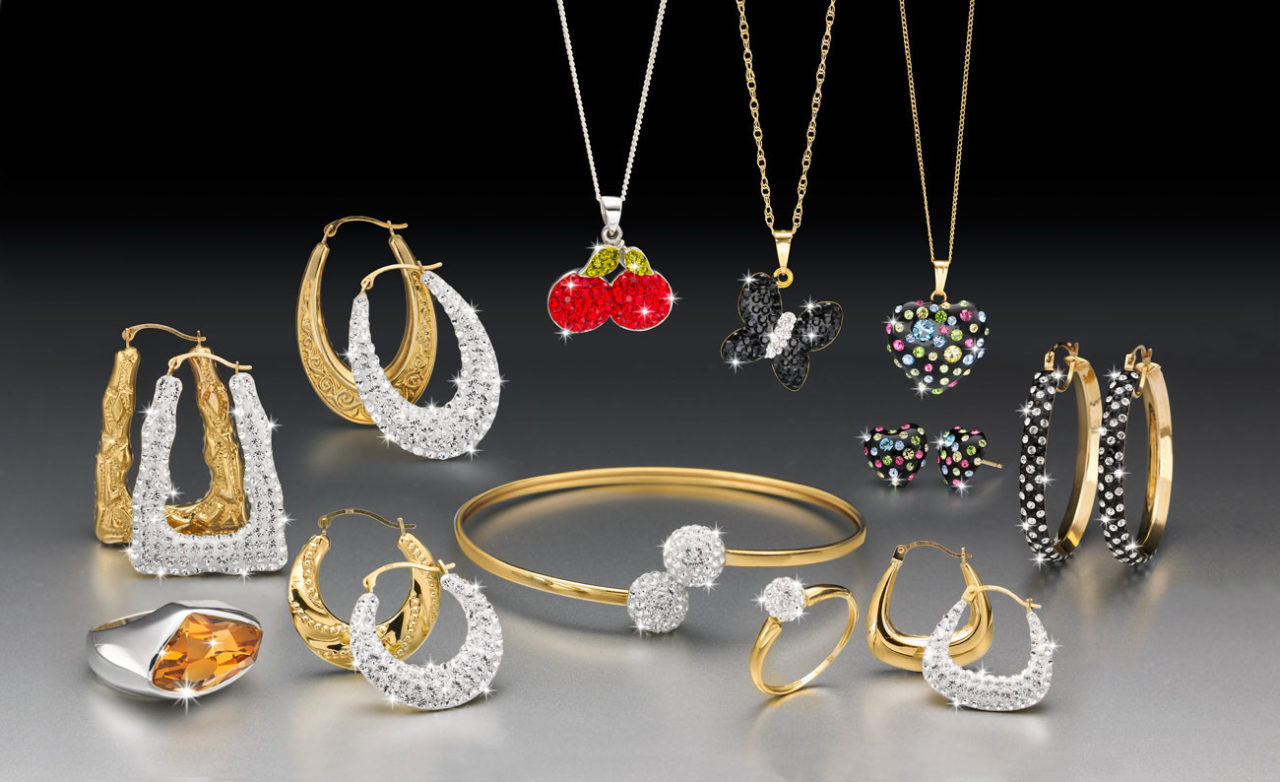 Vietnam is famous for pearls and jewelry with the pearls. You can buy a singular pearl and save it in a box as a memory about your trip or you can purchase a piece of jewelry. There are bracelets, necklaces, earrings in every price category (price depends on metal, quantity and quality of pearls, their size, color, glossiness and the overlap in jewellery sets (bracelets or necklaces), etc.).
You can also buy a piece of gemstone jewelry. Topaz is the most popular gem. Jewelry with topaz is several times cheaper here comparing to US.
We recommend you to read how to tell original gemstone jewelries from fakes in advance of the purchase. As in any other country you can trust only the largest stores.
Attention! A store has to give you a certificate if you buy a piece of jewelry. You may have a problem in the airport without such a confirmation of your purchase.
Clothes
There are most stores, we are used to, here in Vietnam, so you can buy everyday clothes of such brands as Reebok, Nike and Adidas. Quality in brand shops is high and prices are low. But we are going to tell you about more picturesque clothes.
Vietnamese silk. Natural silk clothes production is good organized in Vietnam. They make everything from silk – dresses, ties, scarves. It is better to buy silk in special stores, because purchasing it in the market you risk to buy synthetics which looks like real silk.
Cotton. They don't grow cotton here in Vietnam, preferring to import it. Famous brands produce clothes from cotton, which you can buy here at a low price.
Ostrich and crocodile leather. They make clothes, bags and clutches from ostrich and crocodile leather in Vietnam. Such goods are of high quality, but cost little. Purchasing these products in the market you risk stumbling on a fake. By the way, before purchasing leather products, think over if you really need them: every purchase encourages killing of animals with no substantial need, because many tourists buy leather bags as souvenirs, without regard to advantages of this material comparing to imitation leather.
Specialized clothes. They produce sector-specific sportswear of high quality here in Vietnam, for example, clothes for snowboarders and paddle boarders.
Paintings
Connoisseurs of art can bring paintings from Vietnam.
Silk paintings. It is a unique Vietnamese product, delicate work, famous all over the world. Such a painting will definitely remind you about Vietnam. You can buy silk paintings, for example, in the gallery XQ in Hoi An.
Sand paintings. This art is not traditional for Vietnam, it has appeared here recently. It is connected with the name of Y Lan, an artist, who has collected 33 types of sand in Vietnam. They make both original pictures and famous paintings reproductions from sand.
Lubok prints. Such pictures are produсed in several stages: an artist carves a drawing out of wood, makes paints from natural components, prepares special paper, called "zo", and prints a drawing on it. Pictures are always simple and understandable, reproduce folklore or everyday plots.
Laquer paintings. Bright, shining laquer paintings are capable to adorn an interior of any house.
Attention! A seller must give you a certificate if you buy a painting. You may have a problem at the customs without it!
National souvenirs
The most popular souvenirs are a pointy hat, a folk costume Ao Dai made of true silk and famous Vietnamese flip flops. Tourists also often bring figurines and boxes of bamboo, redwood and natural stone from Vietnam.
Ceramic art
You can purchase wonderful tea-sets or small vases of Vietnamese ceramics. These products are distinguished by their high quality, variety of colors, unordinary ornaments and beautiful pictures. Such a gift will not gather dust on the shelf. You can also go to the ceramics production center and watch how true masters work.
Technique and electronics
Domestic appliances and Samsung, Apple, Lenovo and HTC products are high on tourists' shopping list in Vietnam because the price for these products is 30-100 dollars lower than in US. We recommend buying technique in specialized stores only in order to avoid purchasing counterfeit or low-quality products.
Where to buy?
There are many big shopping malls and small outlets in Vietnam. You can find stores of famous brands, such as Adidas, Nike, Apple and tiny shops for tourists here.
There are also many markets in Nha Trang, where you can buy cheap clothes, fresh fruit, full-flavoured herbs, souvenirs and everything you are interested in Vietnam.
We also recommend you to explore sections "Discounts" and "Announcements" on our web-site where you can find interesting information. Discounts are never excessive.
Thus, what goods of the above-mentioned list are worth to buy and where you can find them:
coffee and tea – shopping centers, markets (if you know the real price and are not afraid to bargain), specialized stores (you can find them in the section with discounts);
exotic fruit – kiosks and market stalls in the street, shopping centers. We prefer not to buy fruit in the markets because they lie right on the road used by motorheads there;
herbs – shopping centers and markets;
alcohol – shopping centers, markets (cheaper) and specialized stores like Alco House (wide choice, discount coupons);
cosmetics – pharmacies, located in shopping centers;
pharmaceuticals and folk remedies – pharmacies (discount coupons);
jewels – jewelry stores like Princess Jewelry (discount coupons);
clothes – official brand stores (better quality), markets (specific and exotic clothes);
paintings – markets or silk factory;
national souvenirs – markets only;
ceramic art – markets;
technique and electronics – we recommend buying in large stores and in legitimate shops only.
Goods, prohibited to be exported from Vietnam
Without a certificate: jewelry, paintings, antiques, manuscripts and historical documents.
Gold and precious metals which weigh over 300 g. You need Vietnam National bank allowance.
Any weapon, even a souvenir one.
Exotic plants.
Drugs (it goes without saying).
Taxidermied animals (lizards, turtles, scorpions, crustaceans and insects), eggs of rare animals and birds, birds' nests and corals.
Liquids whuch exceed permitted level of volume.
More than three glass bottles per person.
Shells (tourists usually do not follow this rule but get no problem).
Durian, coconut and watermelon. You can't take them into the plane, which means you have to enjoy their taste on the ground.
You better follow these recommendations carefully, because there are large fines: for example, you pay a 500-dollar fine if you transport a 15-centimeter coral.
We tried to tell you about the most popular goods, which tourists bring home from Vietnam, but there is much more. Remember that whatever you buy, the main purchase is good memories of your trip, which will stay with you for many years. That is why you should try to get as many  of bright impressions as possible.