Vietnamese Resorts: The Best Five Places in Vietnam for Excellent Rest
A great amount of tourists have been arriving to Vietnam in recent years. People from all countries come to Vietnam in order to have a rest on excellent beaches and to enjoy Asian exotics. What attracts many people here: good beaches, comfortable hotels, delicious and cheap food, intact nature's glory, a lot of interesting attractions? Yes, and not just only this! One of the main advantages of having a rest in Vietnam is that everybody can find the personal wonderful spot, and then, after a while, you would like to return to this place.
Let us introduce you our review about the best Vietnamese resorts.
[toc]
Phu Quoc Island: Deep-see Diving for the Most Skilled Divers
The Phu Quoc resort is ideal for people, who is sick and tired of the bustle of big cities. This place is intended for warming on white beaches of the Gulf of Siam. Also it is possible to learn diving here, or to improve skills. This place is perfect for family vacation.
Details
Phu Quoc is the largest island of the country; tourist industry has been rapidly developing here recent years. All areas of infrastructure have been expanding, many entertainment venues have been built. A new international airport was opened here in 2012. Phu Quoc looks like a typical industrialized city, but anyway it is possible to get some rest on the nature here. There are beaches with a lot of visitors, and at the same time if you are lucky, you will be able to find a nice place and to have a rest there alone.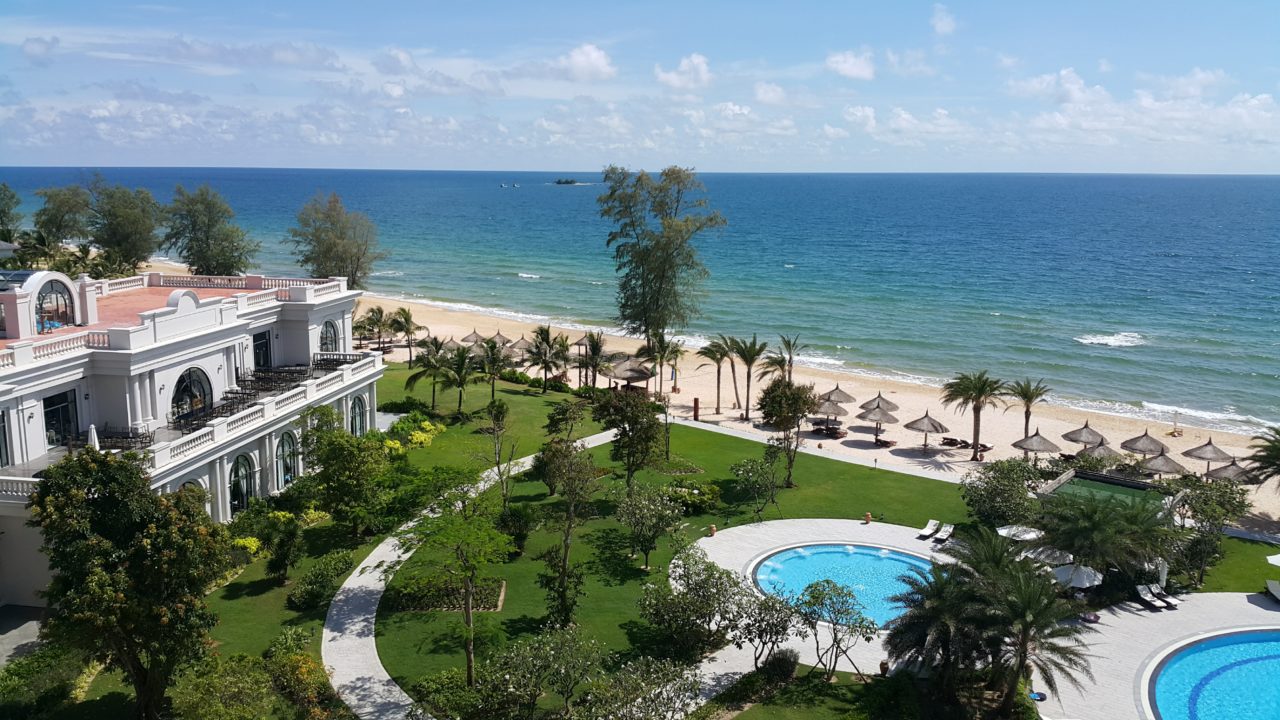 It is good for:
seniors and married couples;
families with children;
diving's fans;
people who prefer quiet rest.
Beaches of Phu Quoc
There are small secluded beaches, and with well-developed infrastructure.
Entertainments
The best entertainments here are diving and snorkeling. It is reasonable to use the services of local instructors.
By the way, prices of training and equipment rental are pretty low.
Places of interest
A Phu Quoc fish sauce factory: a famous sauce «nuoc mam» is made here. Tourists can buy and taste it, but people with keen sense of smell shouldn't visit the factory.
Coconut Prison: it was built by French colonists in the middle of the twentieth century. Of course, it is not a prison now: the prison was recognized as a historical monument in 1993.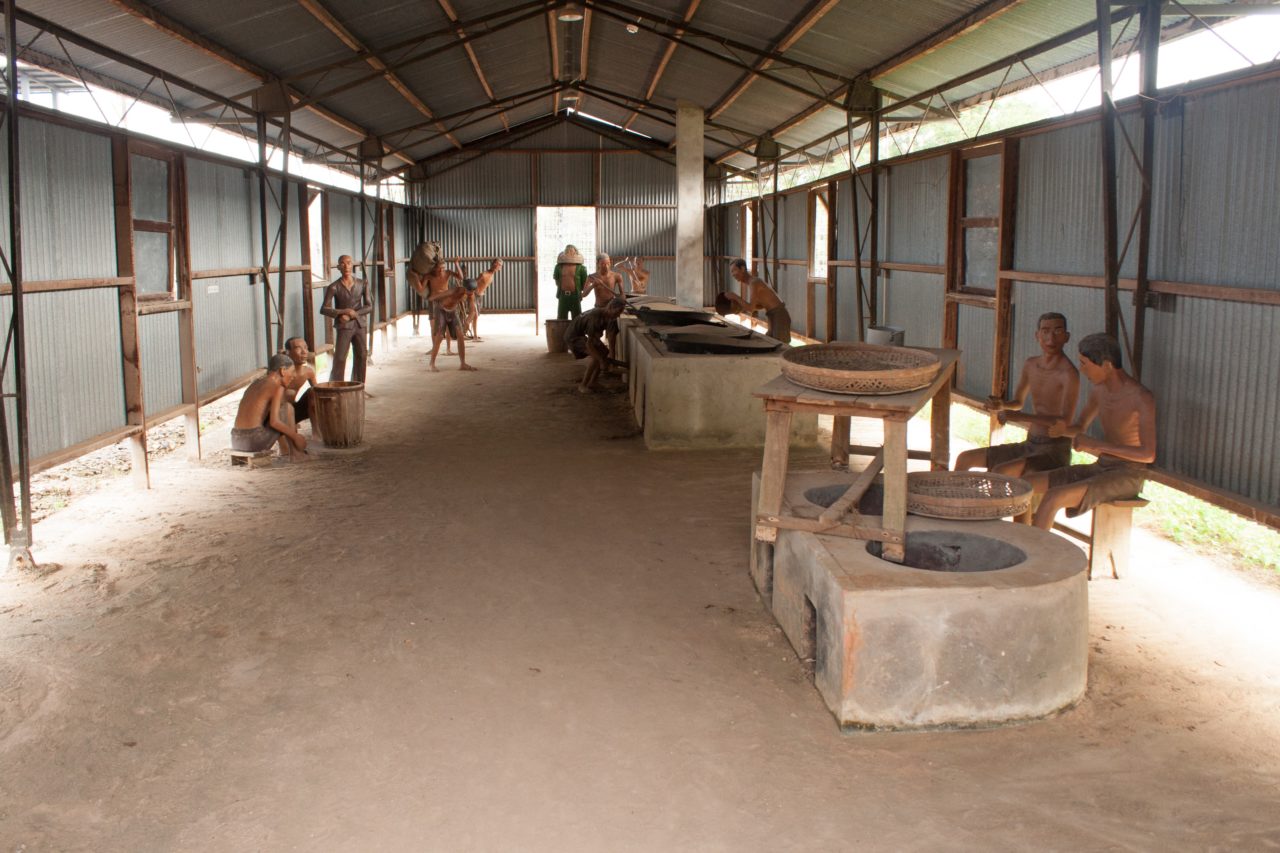 Who prefers eco tours – welcome to Phu Quoc! Tourists are invited to visit beautiful waterfalls and pepper's plantations, a Phu Quoc pearl farm and a Pearl Museum and many other interesting things.
Pros:
clean beaches;
there are no noisy crowds of people;
a modern airport;
diving's and snorkeling's prices are rather affordable.
Cons:
hotels' prices are pretty high;
there are not many places of interest.
Nha Trang: Resting for Everyone's Taste
It will be rather difficult to have a really peaceful holiday here: Nha Trang is a place for active tourists, who at first like to lie on a beach, after that go to excursions, then go shopping and visit night clubs finally at night. In other words, Nha Trang is a place for «mobile» people.
Details
Sand's particles are rather big on Nha Trang's beaches. Also there are strong waves here, especially after the monsoon season. It is better to go to specially equipped beaches out of the city, if you come to Nha Trang with children. The best beach for tourists with kids here is Doc Let.
Night clubs, shops, restaurants, hotels: everything is situated in the so-called «touristic centre».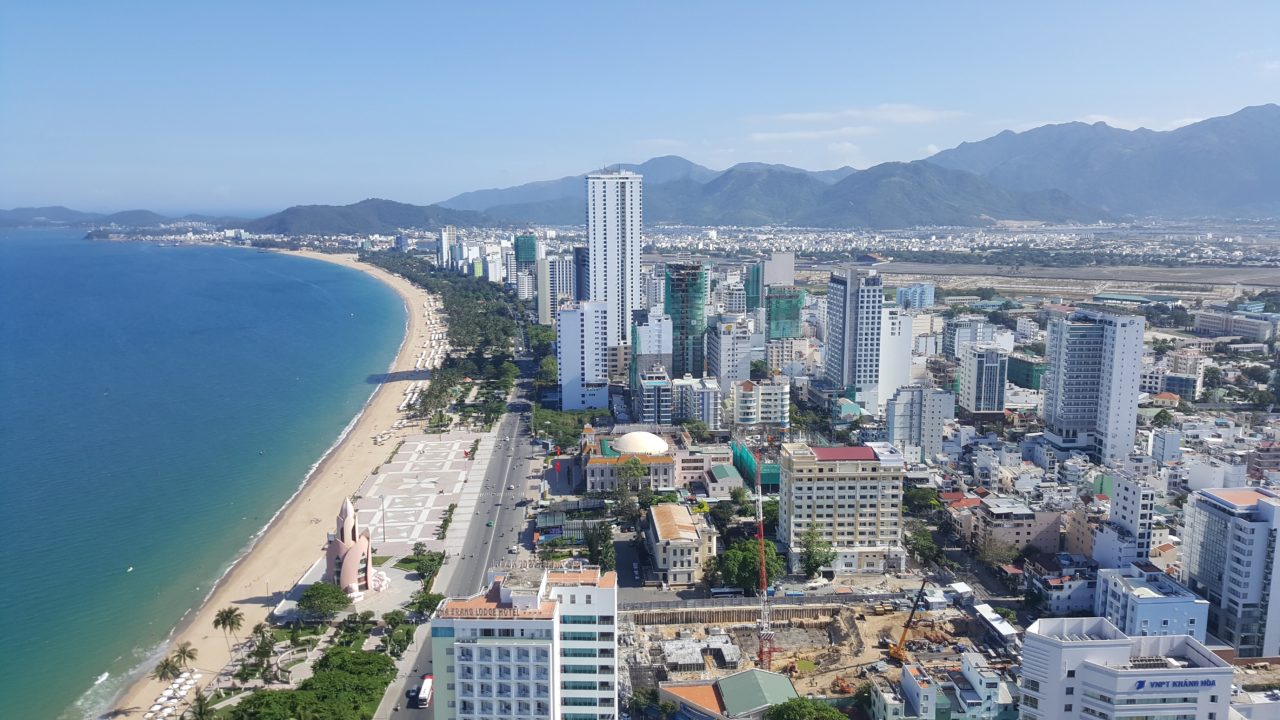 It is good for:
active young people;
families with children.
Beaches
A free-of-charge beach extends over 7 km, it has been cleaning regularly, it is kept in good condition.
Entertainments
Vinepearl Land
This entertainment centre is real «Vietnamese Disneyland», and there are a lot of interesting things here: monkey shows, the world's longest oversee cable car, 3D cinema – and this is hardly a complete list.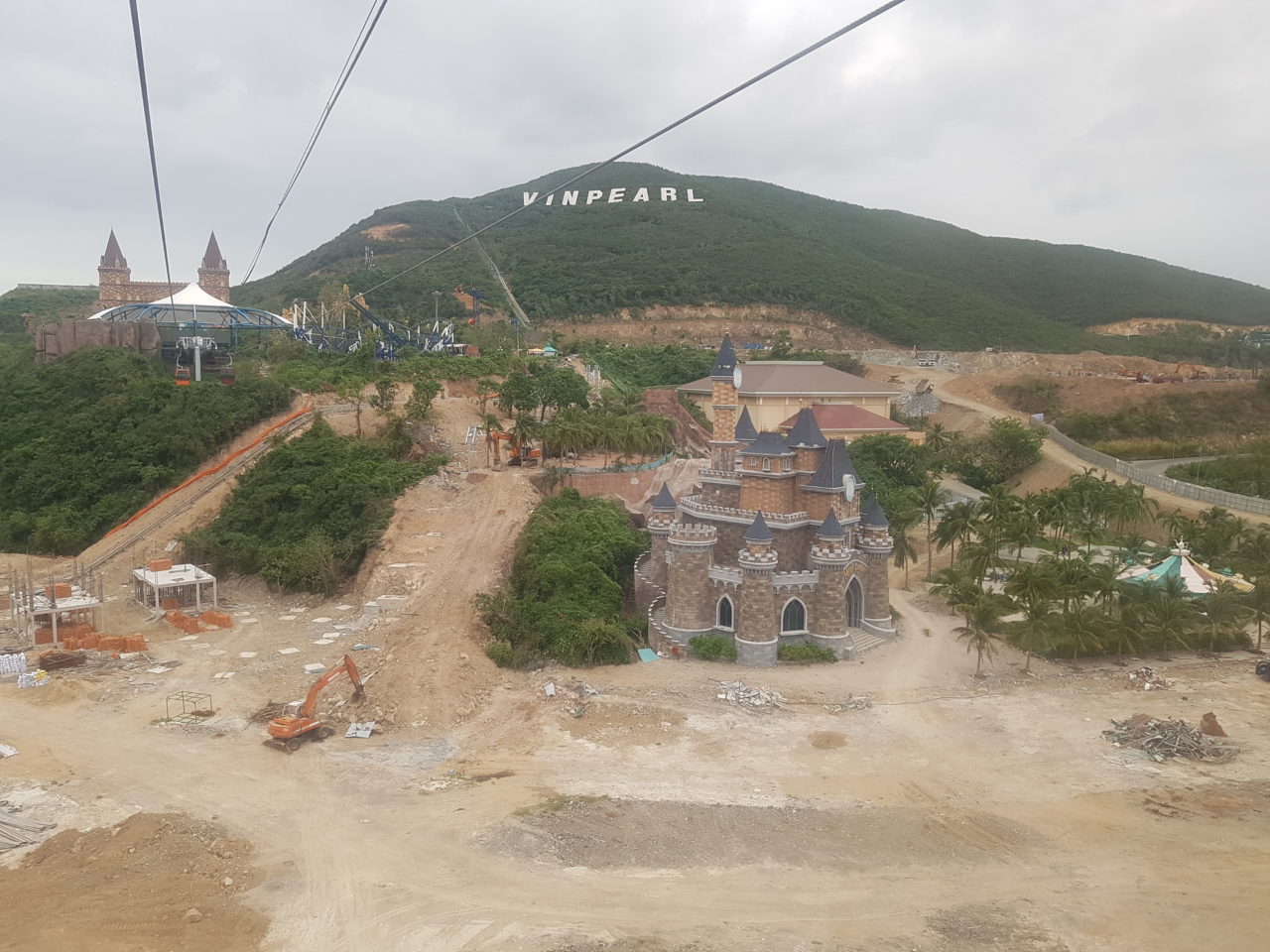 Monkey Island
Tourists can watch «The Monkey Show» in the Animal Circus, also visitors are permitted to give animals something delicious.
The biggest Buddhist temple – Long Son Pagoda, and Cham Temple towers Po Nagar.
You can read about it in details:
These places are for memorials' and monuments' fans. Isn't it pleasant to walk among ancient statues, to touch centuries-old traditions?
Pros:
wide range of interesting excursions and many places of interest;
entertainments for all tastes;
diving and snorkeling (prices are pretty low);
no language barrier;
good urban transport, a modern airport.
Cons:
the weather is depressing during rains, there are storms in November;
a lot of tourists;
air tickets are expensive.
Da Nang and Hoi An: Two Sides of Vietnam
These two cities are situated not far from each other, there are about forty km between them. Da Nang and Hoi An are like two poles of Vietnam – they show loyalty to historical roots and beauties of modern society.
Details
In Hoi An tourists are unwittingly forced into atmosphere of ancient times: there are little picturesque houses, antique shops, religious buildings everywhere. Da Nang, instead, is a modern city with busy traffic. In any case it will be useful to have a camera during walking in both cities.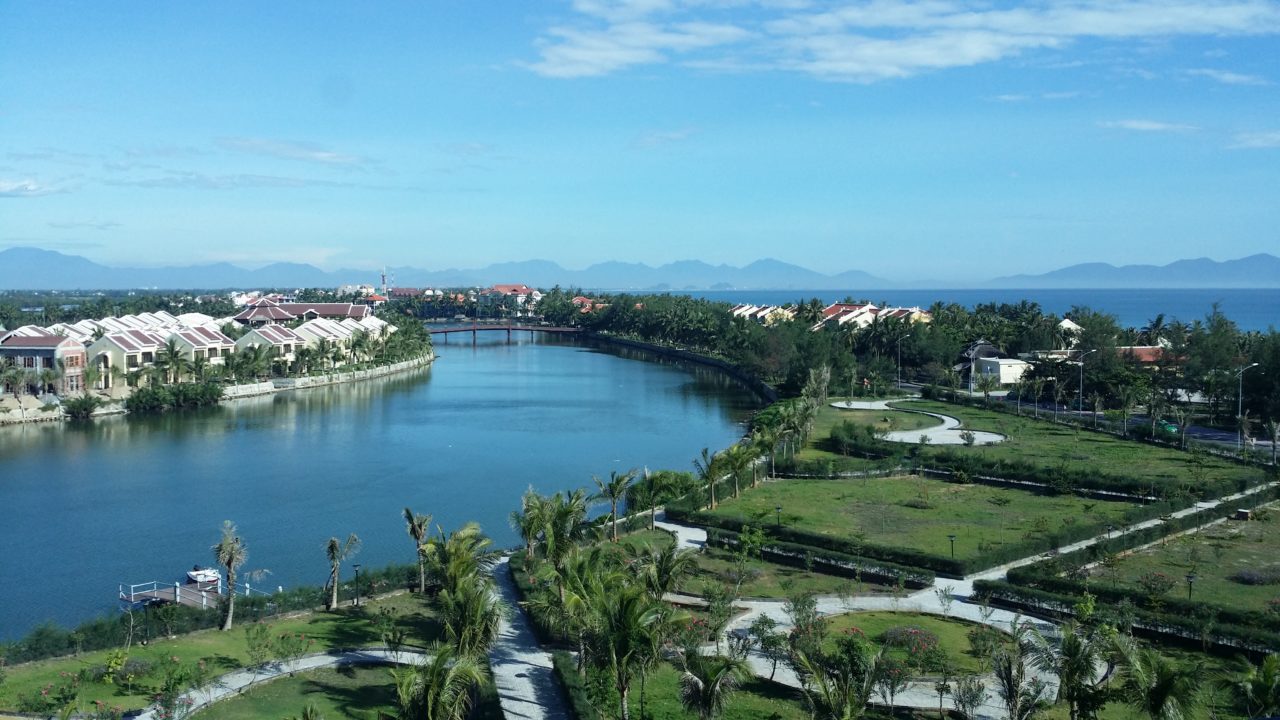 Visiting of Da Nang and Hoi An will be good for:
young active persons;
married couples;
families with kids;
historic relics' fans.
Beaches
Near these cities are located the most diverse beaches of Da Nang: from small sections of sand to the most popular China Beach with a bunch of visitors and surfer boys, conquering the waves of the South China Sea.
Entertainments
Da Nang is a famous surfing centre, that's why the main entertainment here is surfing.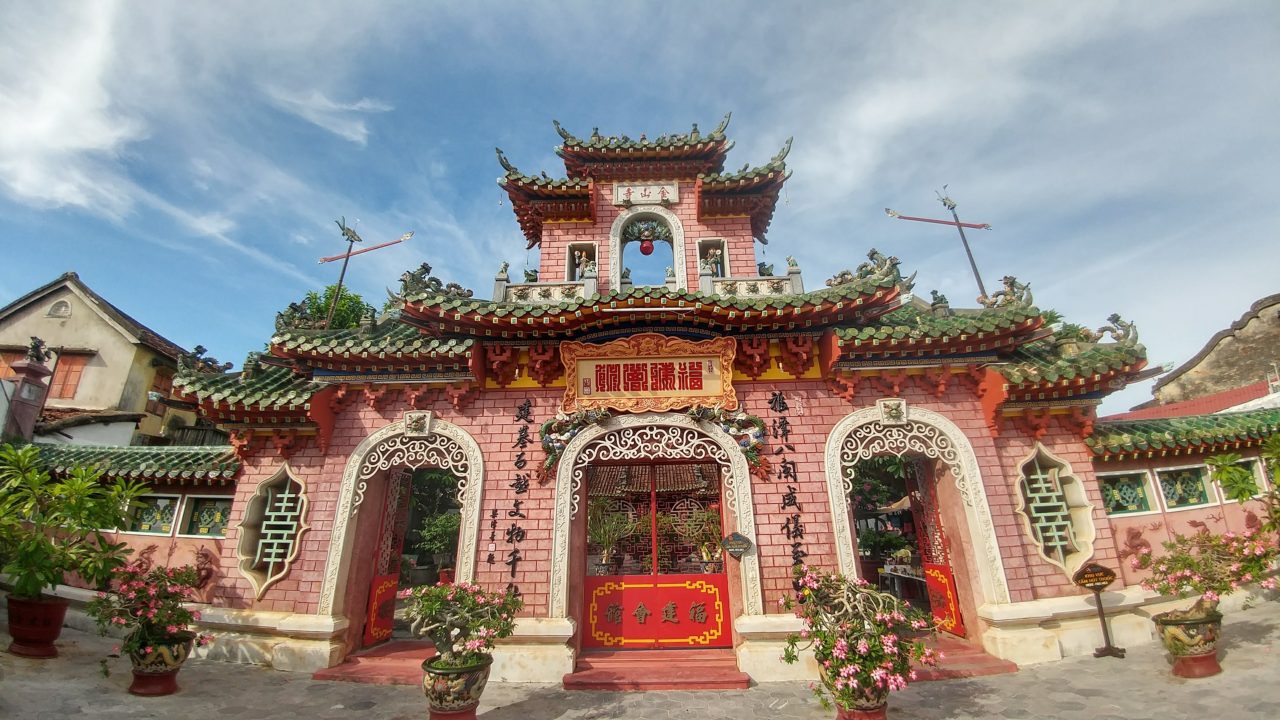 Da Nang is situated on two banks of the Thu Bon river. Bright-colored boats are swimming along the river, and all tourists are invited to have an interesting excursion.
Attractions
The Hoi An city is literally an open-air museum, here are the most interesting places of interesting:
The Marble Mountains
Five big marble mountains were islands long ago. Then the South China Sea became much shallower, and islands turned into hills. They are named after five elements: metal (Kim mountain), water (Thuy mountain), wood (Moc), fire (Hoa) and earth (Tho).
In order to have the most exciting impression, it is better to use the service of a guide.
Museum of Cham Sculpture
This museum has the biggest collection of Cham sculpture in the world. The Chams (or Cham people) populated the most part of central and southern Vietnam from the second to the fiftieth century, then they were absorbed by the other Vietnamese population during wars. The only thing that we can see from their culture nowadays is the collection of sculpture.
The world's longest cableway starts 35 km from Da Nang: it transports tourists to the top of the mountain, to the Ba Na resort. Picturesque views are really attractive and incredibly beautiful.
Also there are many unique pagodas with ancient Buddha's sculptures there.
Pros:
excellent beaches;
many places of interest;
opportunity to buy interesting souvenirs;
low prices in cafes.
Cons:
beaches are rather far from the city's centre;
no night clubs or disco clubs;
no modern supermarkets and urban traffic.
Mui Ne: a Very Popular Resort
It is the fishing coastal town. It was a fishing village many years ago, now it can be called the touristic centre of Vietnam.
There are three big beaches in Mui Ne, with a number of shops and restaurants. Mui Ne is a very good place for tourists during the whole year: the average temperature is always about 27 degrees above the zero, the weather is usually hot and dry. Mui Ne is the only place in Vietnam where there is hot air balloon service for tourists.
Details
Tourist industry has been rapidly developing here last years: there are many cafes, hotels, restaurants and night clubs. Everybody can find anything for his own taste.
It is important, that climate here is very stable. The place is ideal for all water sports.
It is good for:
active young people;
married couples;
families with children.
Beaches
The sea is clean and wonderfully warm. Beaches are large and well maintained.
Entertainments
Kayaking and paddle surfing are very popular here, also you can rent jet skis. For people who prefer surfing, lessons and day trips are available. This place is famous for its large waves during the windy season, and a lot of skilled surfers come here.
Actually, there is one more interesting thing here: Red and White Sand Dunes. It is possible to rent a special plastic sled and to ride from the top of the dunes.
Places of interest
Fishing Harbor
It is a very colorful place with a big amount of little fishing boats. You can visit a fish market and buy fresh fish there – it is situated not far from the harbor.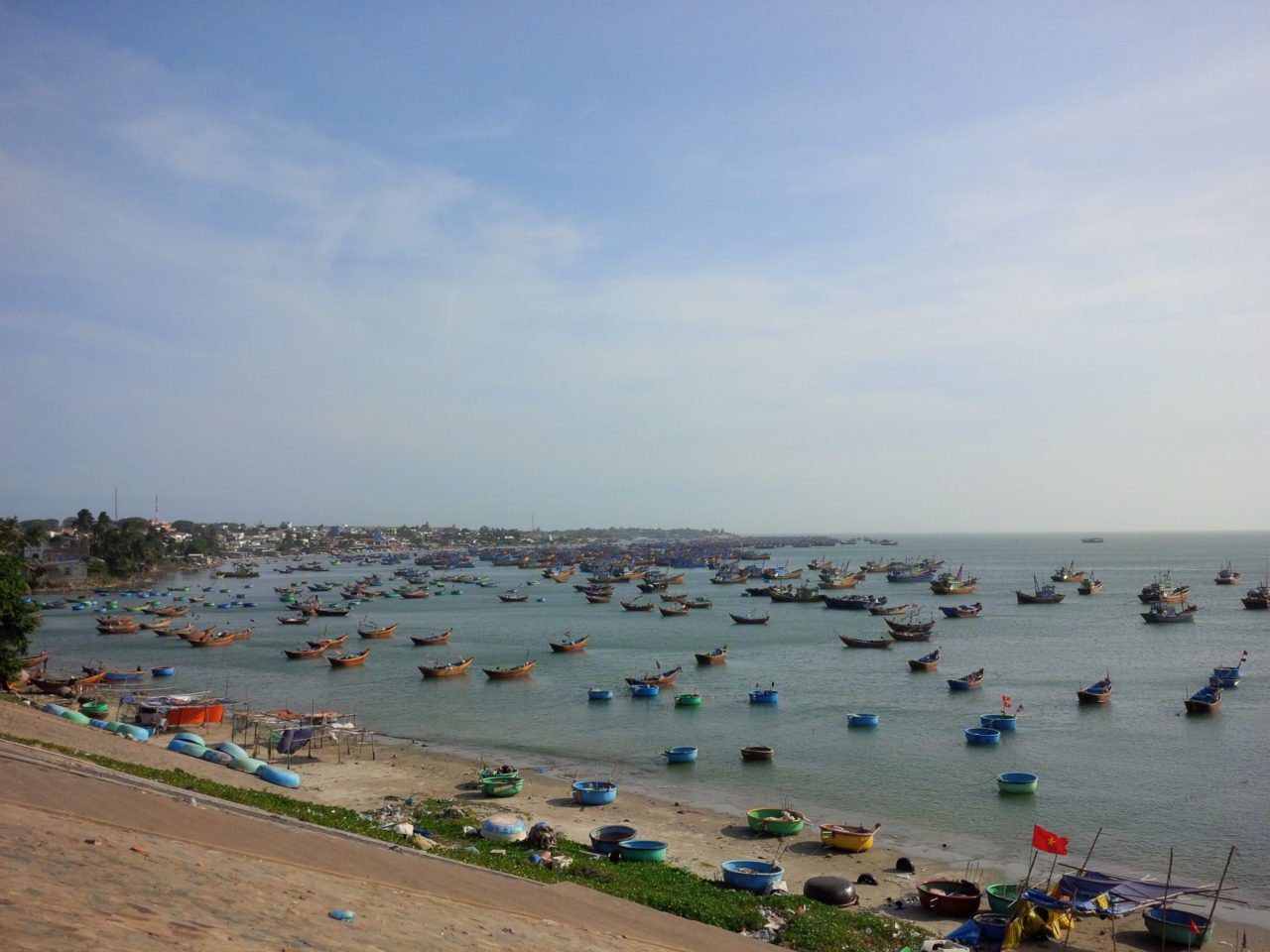 Cham Towers
Po Shanu Cham Towers were built in the 9th century, now they are remainders of the ancient Cham culture.
Pros:
no language barrier;
understandable and compact infrastructure;
excellent food.
Cons:
the nearest airport is rather far;
food and souvenirs are expensive.
Vung Tau
The city plays a big role in Vietnam's oil industry, that's why it is difficult to say that it is a perfect desert. It is not adapted for the first-class rest, but it is possible to have new impressions here.
Details
There are no Russian tourists at all, you can meet only Ho Chi Minh's citizens here. However, there is a Russian community here.
It is good for:
seniors and married couples;
families with children;
for people who are looking for new impressions;
fans of ancient historical monuments.
Beaches
The city is not very suitable for people who need rest on a beach: there are a lot of people at the seaside in the afternoon, the sea isn't very clean.
But in the evening it is quite romantic to walk along the beach. All beaches are closed after 18:00, little cafes work on the waterfront, pleasant music plays.
Entertainments
Adults can find standard set of entertainments: supermarkets and malls, parks and restaurants. There is a nice place for children and their parents here – the Nui Lon Park, it is called so because it is situated on the Mount Nui Long. There is everything for kids here: an excellent park, a big zoo, nice rides, walks on horses and many other interesting things.
Places of interest
Hi-Dang Lighthouse
It was built by French colonists. The Hi-Dang Lighthouse is an exciting place for beautiful views of the city from the top. The height of this lighthouse is about 18 meters.
Jesus Christ's Statue
The Vietnam Catholic Association started building it in 1974 and completed in 1993. You must overcome about a thousand of stairs to reach an observation deck, and there are 130 stairs more inside the tower.
Pros:
it is possible to reach Jesus Christ's Statue from Ho Chi Minh very easily and quickly;
excellent bars with live music;
interesting places of interest.
Cons:
Vung Tau is a city of oil industry, that's why it is not possible to swim on all beaches;
beaches are closed after 18:00;
taxi's prices are high;
there are not many places of interest here.
What period of time will be the best for a trip to Vietnam?
Vocation in Vietnam is possible in any season, you just need to chose proper time. It is possible to find a place for rest with perfect weather conditions in any month.
The best period of time for visiting Mui Ne is December-April. During the rainy season (May-November) this place is not rather good for rest.
Hoi An, Da Nang, Nha Trang: it is better to arrive there in the period of time from May to October. The weather is dry and hot in these months. In December-February the ocean can be dangerous, ant there will be no possibility to swim there.
The Phu Quoc Island is a perfect place for rest in November-March: there is no rain and it is not very hot. Also April-June is pretty good period of time for rest here.
It is better to visit Vung Tau in November-April. Rainy season is in May-October, but average rainfall is low.