Travel first-aid kit for Vietnam
Due to geographical location, Vietnam is a country with unusual for us climate conditions (tropical and monsoon climate), hygiene, food, flora and fauna. It's very important to have first-aid kit with you in your trip.
Despite the fact that there are plenty of pharmacies in any city in Vietnam, and prices there are quite acceptable (the prices in Hanoi even lower), in order to protect yourself and your relatives on a trip, you need to have medicines that will help you for sure.
After analysing the experience of skilled travellers to Vietnam and the surrounding countries, we have compiled an exclusive list of drugs for you, which you should take with you to trip.
[toc]
Medicines for poisoning
The information about medicines in first-aid kit is given for acquaintance. We recommend that you consult with your doctor.
Activated charcoal (to take 1 tablet per 10 kg of the body weight at the first suspicion that something is wrong with the stomach);
Loperamide/Levomycetin (to remove the diarrhoea symptoms);
Lactofiltrum (to clean the body during poisoning);
Enterosgel (an absorbent, store in refrigerator);
Enterofuril (a broad-spectrum intestinal antiseptic);
Black pepper-peas (folk remedy: when poisoning chew a few peas and swallow them, it will kill the putative infection);
Mezim/Pancreatin (for better digestion of Vietnamese delicacies unusual for our stomach);
Gaviscon/Rennie (to prevent heartburn when eating spicy Vietnamese food);
Laxative medicine;
Linex (to recover the intestinal microbiota).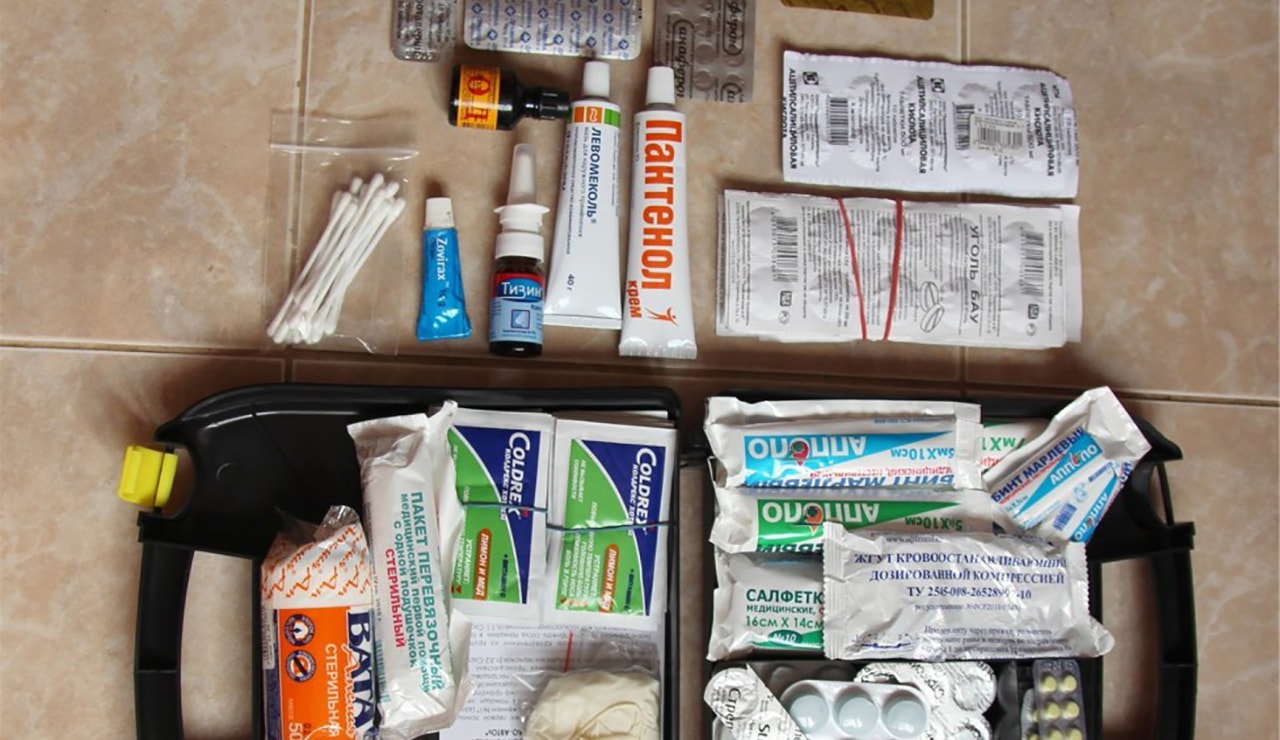 Remember that Vietnamese cuisine includes much spicy food, dishes fried in oil, vegetables, greens and fruits, which are not always well washed. In the roadside cafes, the appliances and the utensils are poorly washed and the of hygiene culture is very vague (for instance, rats and cockroaches in the kitchen of a roadside cafe are an absolute commonplace that no one pays attention to), so we strongly recommend that you eat as rarely as possible in such places, and if you still decide to eat there, try to wipe the instruments with alcohol gel or limes that are lying right on the tables.
Experienced travelers are advised to take more "belly" medications from their homeland that help you personally, in Vietnam there are many and their medicines, but in case of poisoning, it is better not to experiment and use a proven means if possible.
Drugs for colds and flu
If you think that in a country where the temperature often exceeds +40°C (~100°F) the cold does not threaten you, then you are mistaken – any Vietnamese institution is now equipped with an air-conditioner (or, at worst, a ceiling fan) which every Vietnamese considers it his duty to set up , who enters the room regretted that he did not take a knitted sweater with his grandmother. And in general, as practice shows, – the common cold in Vietnam is not so rare. This is evidenced by the international statistics of appeals to hospitals on vacation. First of all, of course, this applies to the northern region of Vietnam. Therefore, be sure to put the following medicines in the first-aid kit:
teraflu / coldrex or their analogues (in Vietnam is, but a few packets just in case will not hurt);
aspirin, paracetamol and other antipyretic agents (candles for children);
remedies for dry (necessarily!) and moist coughs such as ambriaines, acetas, etc.
hexaral / pharyngosept (from the throat);
nasal obstruction;
broad-spectrum antibiotics;
other medicines for cold and flu.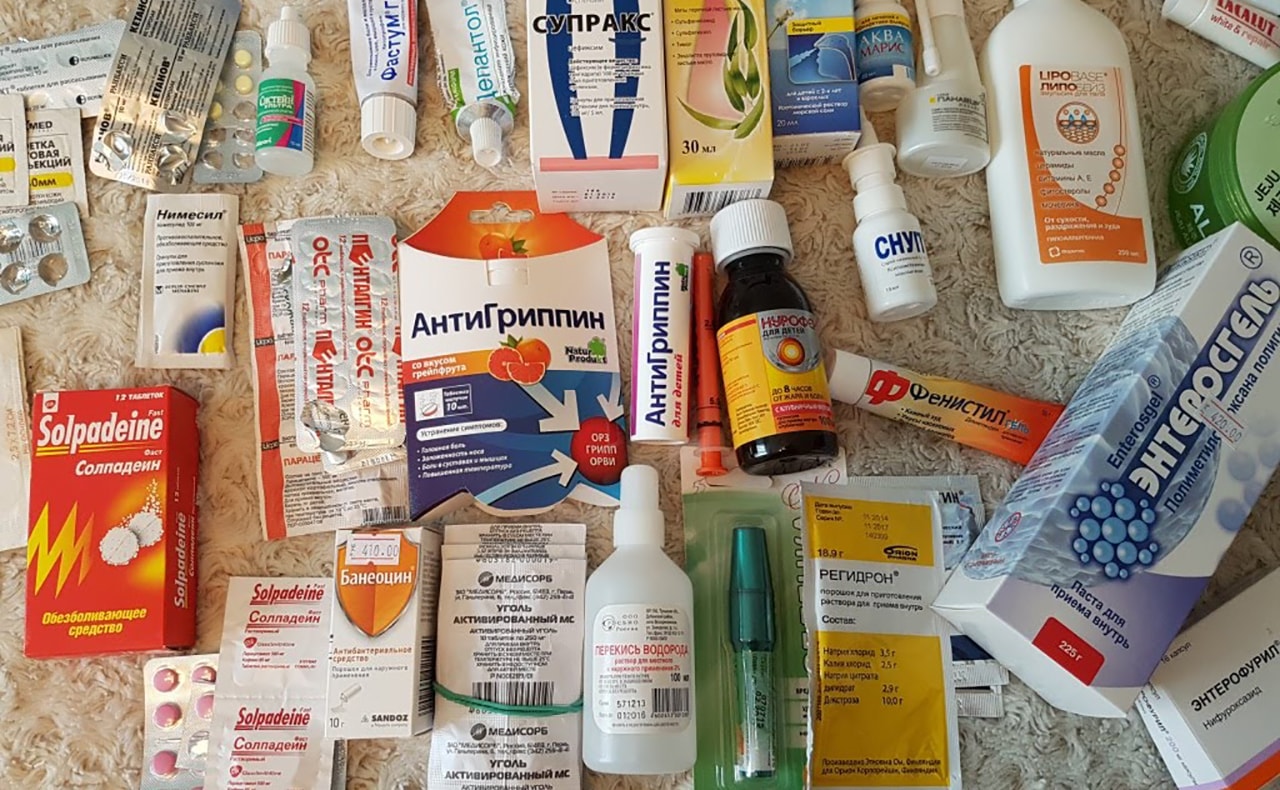 In general, in Vietnamese pharmacies, such drugs are available in excess, but it is problematic to understand their analogues, since the instructions to them are written in Vietnamese and English, and pharmacy sellers may not know English, so it's better to be safe and take it all with you.
Antiseptic agents
In Vietnam, the humidity level is often 100%. In such conditions, even a slight disruption of the skin can lead to unpleasant consequences, if you do not treat it in time with antiseptics, so be sure to take with you:
iodine;
miramistin, hydrogen peroxide;
plaster, hemostatic wipes, bandage.
Be careful when crossing the roadway and do not rent a motobike unless you have a long driving experience – this will save you from injury. Vietnamese roads are in chaos! It is safer and cheaper to use a bike-taxi (or conventional taxi) Grab or Uber.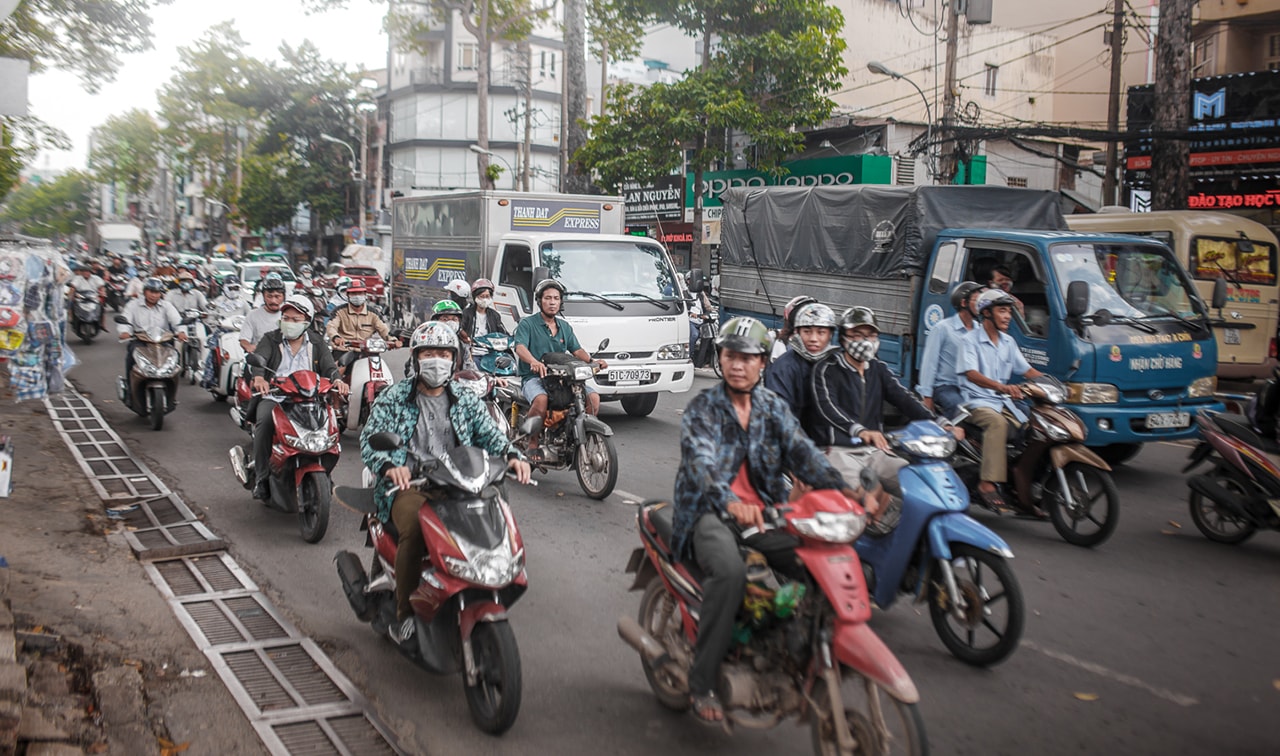 Allergy Medications
Even if you are not an allergic person, you must have:
cetrine / zyrtec;
Any ointment for applying to the skin to eliminate allergy symptoms.
Hot Vietnamese sun, omnipresent insects, unusual food, full of herbs, spices, fruits, seafood and sodium glutamate – all this can cause allergy even to a healthy person, so it's better to be safe.
If you suddenly forgot to bring any of the medicines, and you needed it, then look for its international analogue on the Internet or see what kind of active substance it contains. Show the name of the active substance or analogue to the pharmacist and he will find for you a Vietnamese version of the medicine, which also will cost a penny.
Other medicines that are best to have at hand in Vietnam
valocordin / Validol,
cytromone / panadol (against headaches) or ibuprofen,
smect,
panthenol / dexpanthenol (burning, allergy),
ammonia (ammonia),
no-spa,
thermometer.
For children – to take children's versions of drugs.
There is a small trick how to fit all the medications in the suitcase (so that they take up less space): discard all packages, leave only blisters and instructions. All this can be fastened with elastic bands or paper clips and put in a separate package.
Do not hesitate to consult with doctors about you first-aid kit for Vietnam.
Helpful information
In Vietnam, there are many medicines of natural origin and analogues of expensive, well-known drugs all over the world, which are sold there for pennies.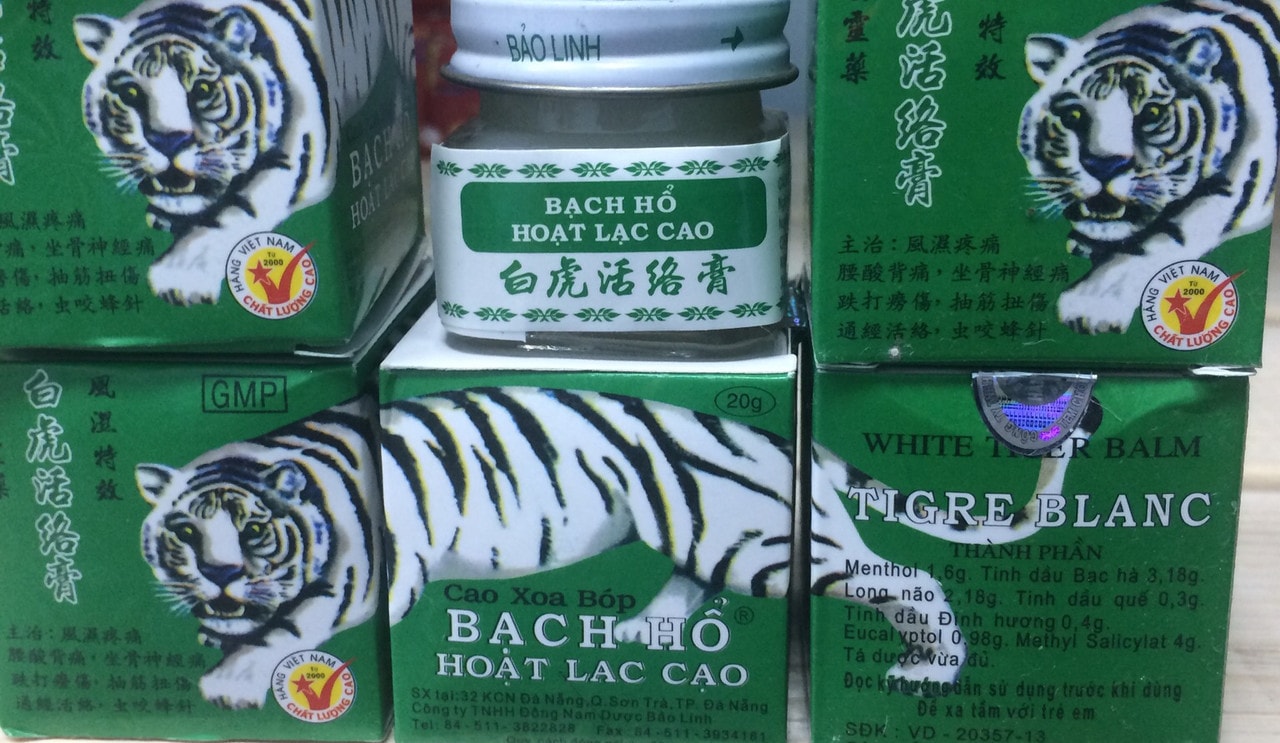 These include:
ointments from muscle and joint pains and warming herbal ointments ("Vietnamese starlet" – cao sao vàng (kaosao vang) and Cobratoxan (based on cobra venom),
"White tiger" – bạch hổ (bat ho),
najatox, etc.,
medicines for colds such as amiflu (day and night),
various teas and dietary supplements for lowering cholesterol and blood sugar,
vitamins, antibiotics and much more.
If you need to buy a few ointments for souvenirs, then you can safely go to the nearest pharmacy, but if you want to buy more serious medicines in large quantities – it makes sense to visit a store at a wholesale warehouse.
In the resort cities of Vietnam (Nha Trang, Mui Ne) on the central streets, almost all pharmacy sellers speak English, but if you want to cheaper, then here is the link to the pharmacy in Nha Trang where there is a large selection of medicines and low prices:
If you need a doctor
It is worth noting that a visit to a doctor for an examination in Vietnam can be quite expensive, but only if you want to go to a good international hospital. One visit can easily costs $100.
Another option is to go to a local clinic in a small clinic. Cheaper, but not the fact that it's worse. Just ask the guides or the hotel, they will advise you a good hospital.
But to pass tests in Vietnam is much cheaper than in any European countries, and the results can be ready in 15-20 minutes. But everything, of course, depends on the hospital, the diagnosis, etc.
If you have the opportunity to arrange insurance, do it.
When buying insurance, try to find the company with the best reputation for paying out to foreign (Vietnamese) clinics, and if you take insurance from your tour operator – find out from him everything from and to, read reviews, make inquiries – it concerns pretensioners you and your loved ones.
In addition, keep a certain amount of cash just in case and a card, where in case you would be able to transfer money to your friends or relatives. And also, take the trouble to find out the addresses and phone numbers of hospitals and outpatient medical teams in the city where you are going. Many of them work around the clock.
Emergency medical service: 115
Do not hesitate to apply to such questions at the reception of your hotel – Vietnamese are very responsive and very positive about tourists from the other countries – so always tell where, in which case, to get the best quality and cheap help. Any taxi driver also can easily bring a person to the nearest hospital.
Of course, going on a 10-day vacation on a tour tour, we hope that nothing serious will happen to us, and, indeed, Vietnam is not such a dangerous country for tourists. However, anything can happen, especially if you go on vacation with children, so, as they say, it's better to perebdet than not to endure. Therefore, do not be lazy to look for other articles on "what medicines to take to Vietnam" and consult with doctors.
Do not save time, money and a place in a suitcase – secure yourself and your loved ones in advance and rest with peace of mind!