What to do in Nha Trang while it's raining. Useful tips for tourists
So, you decided to save on vacation and chose the cheapest vouchers to Vietnam for October-December. Who knew that at this time in Nha Trang usually the rainy season ? That the spent means did not depart in a pipe, it is necessary to invent to itself employment while it rains. Do not worry, there is something to do!
Here are the main places to go and the types of entertainment that you might want to try while it rains on the street and there is no desire to visit the beaches of Nha Trang as well as the North and South Islands:
We have placed all the main places on the map:
And now let's talk about each of these places separately.
Museums
Oceanographic Museum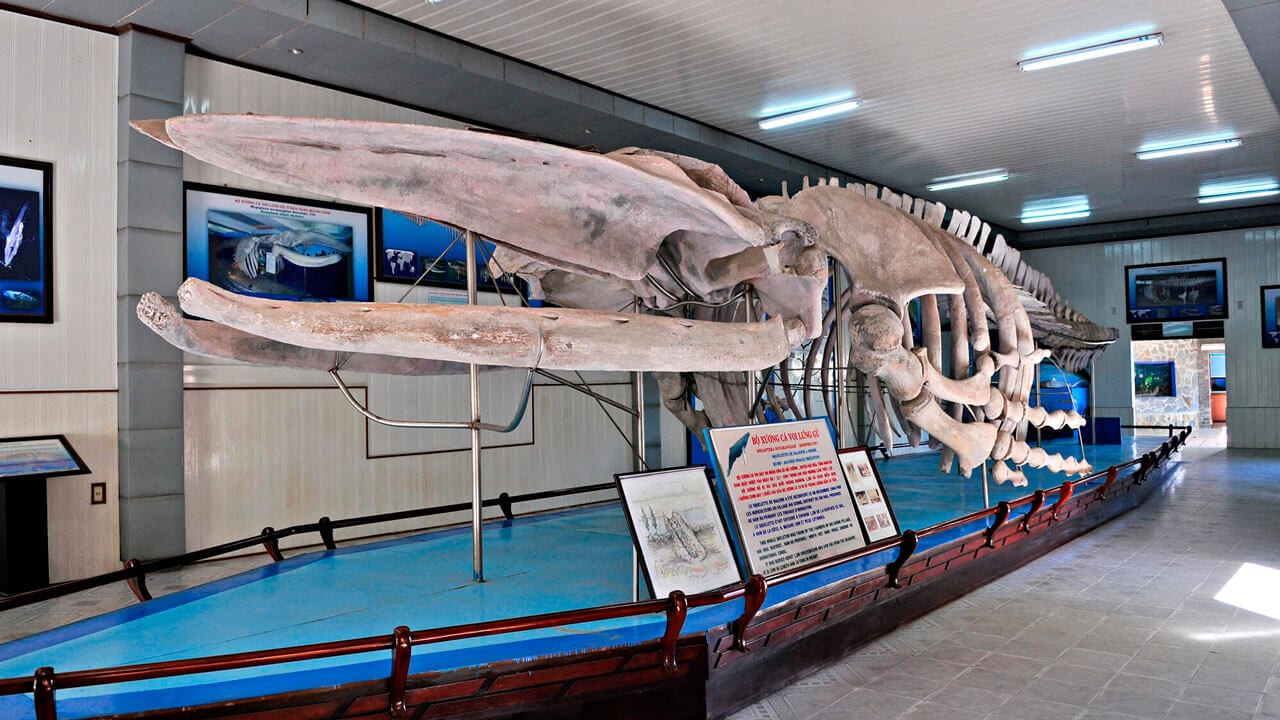 Read more in the article: Museum of Oceanography.
The Nha Trang Oceanographic Museum undoubtedly deserves special attention, irrespective of whether the sun is shining outside the hotel window or rain is pouring down. Here you can see live sharks, many species of fish, turtles and various underwater plants. This is both interesting and informative. After spending the entire vacation on the beach, you will not see the third part of the representatives of the flora and fauna, represented in the museum.
The museum operates from 6:00 to 18:00. Keep in mind that buses run only until 18:00.
Admission fee: 30,000 VND (7,000 per child).
Villas Bao Daya
Read more about this attraction in the article "Villas of Bao Dai ".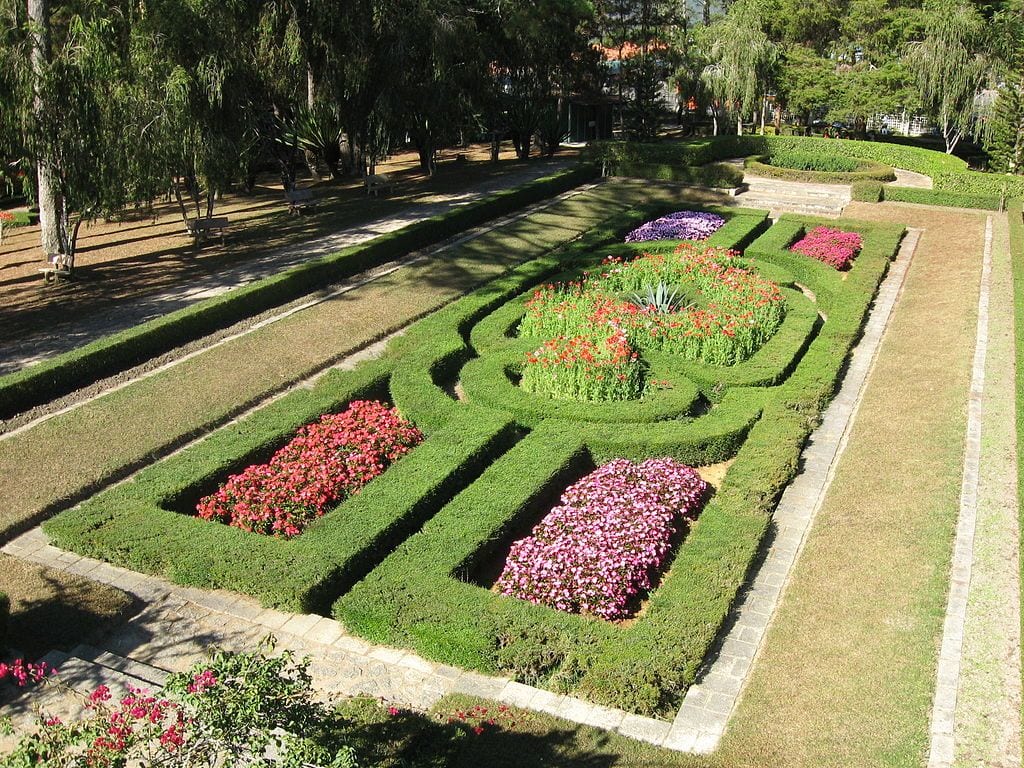 Lovers of history will be able to get a lot of positive emotions and useful information by visiting the villas of Bao Dai. This complex was built in the 20s of the last century and served as a summer residence for the emperor. It is perfectly preserved to the present day and demonstrates the peculiarities of local architecture, decoration of premises and organization of the life of the first persons of the state a century ago.
In addition, the villas of Bao Dai are a beautiful park with exotic plants and a magnificent viewing platform, from which unmatched views of the Nha Trang Bay open.
The cost of visiting the complex is 20 thousand dong.
If you want, you can make a photo for memory, sitting on the imperial throne. But this pleasure is paid additionally (~ 30 thousand dong).
Museum of impressions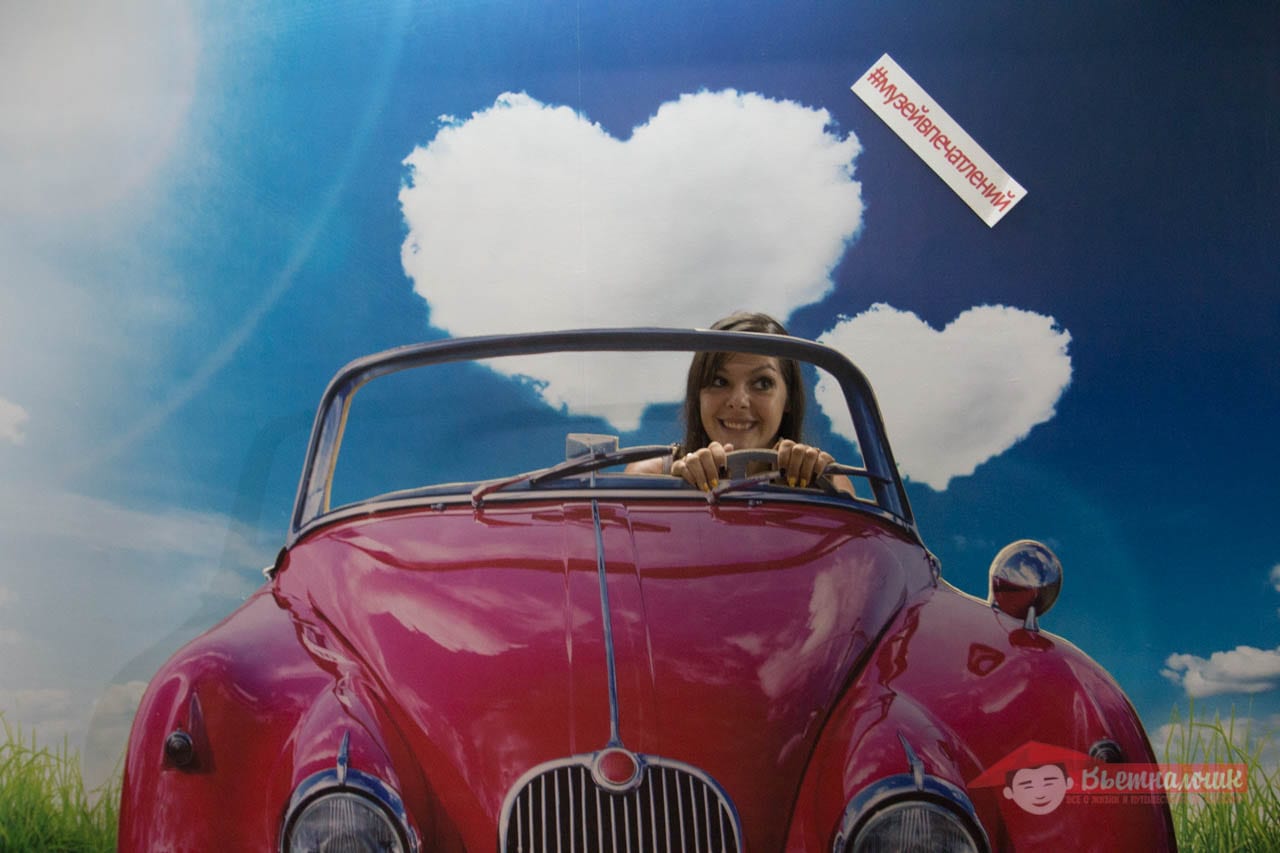 Interactive Museum of impressions is a relatively new entertainment facility in Nha Trang. It can be called a museum with a very large share of conventionality, because all the exhibits can not only be touched, but also used as elements of very original photo sessions.
In addition, visitors to the original museum can participate in many contests and attractions. Here, for example, you can easily go on a trip to … the ceiling. To describe the further details there is no sense, it is necessary to try simply. Numerous visitors say that it will be interesting for everyone – adults and children alike.
Wellness procedures
The mud baths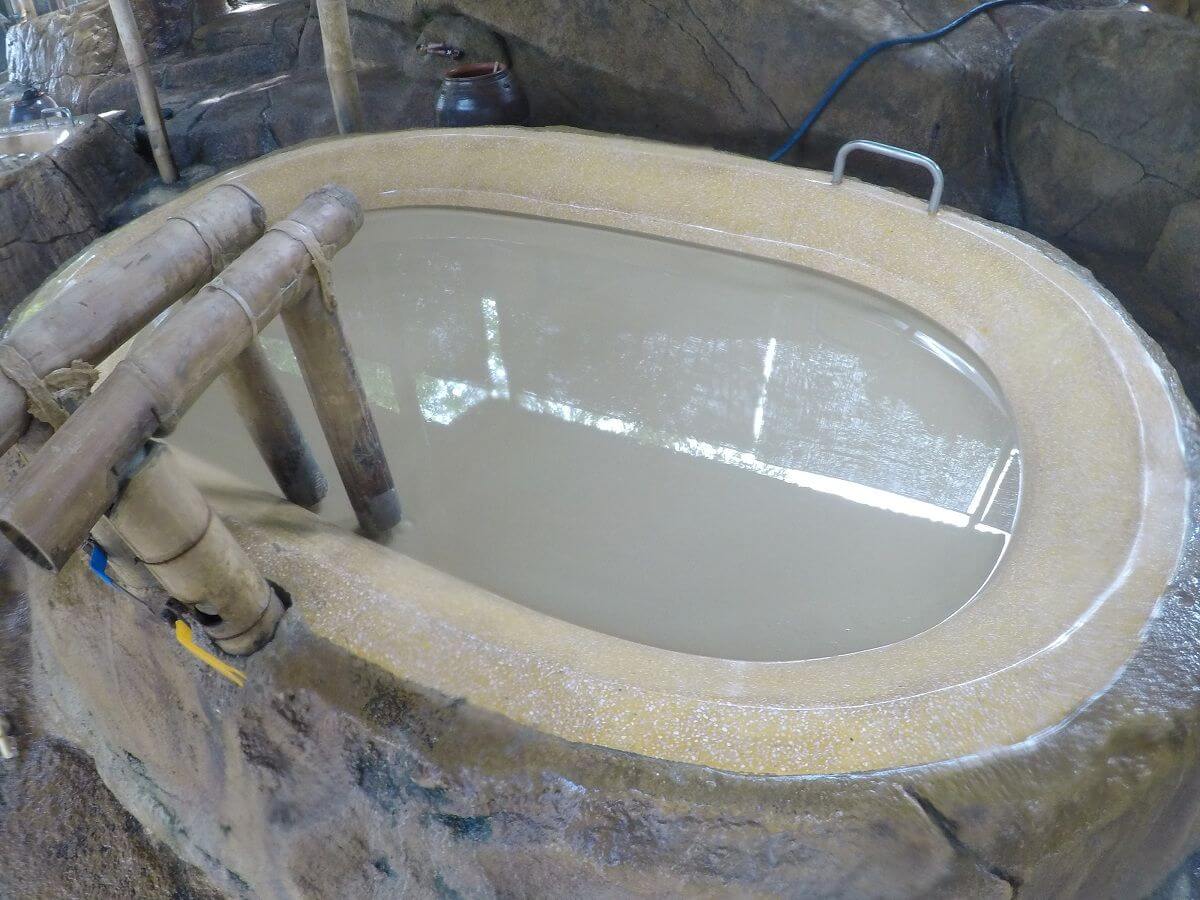 Tourists who regularly visit Nha Trang say that during the rainy season one can perfectly relax by visiting one of the local mud cures. Bathing in a warm pool against the gray sky and drizzling rain is a peculiar feature of popular clinics. Moreover, the mud here is really useful and healing.
Popular mud baths:
Thap Ba (Thap Ba);

I-resort;

"100 eggs".
Another popular gezelechebnitsa – Galina Resort & Spa. Here, tourists are offered to use the indoor swimming pool, in which there are no weather problems. The only inconvenience – the limited size of the institution does not allow you to simultaneously accept a large number of visitors, so it is better to book seats in advance.
The cost of services in various hospitals can vary considerably depending on the duration and quantity of services provided, but on average it is about 270 thousand VND.
Massage and SPA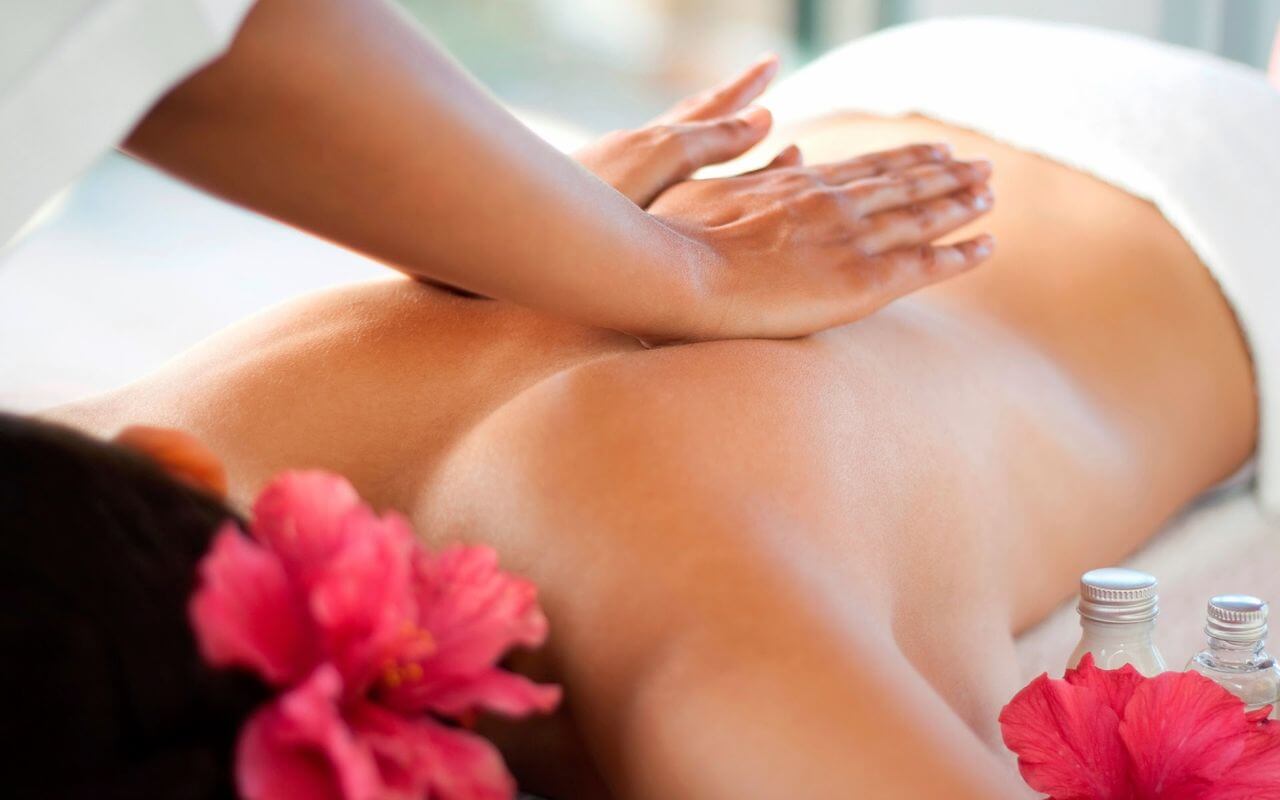 Read more in our article: "Massage in Nha Trang ".
Fans of massage and all kinds of SPA procedures, visiting Nha Trang, can fully satisfy their most original and mysterious desires and fantasies. Here you can enjoy, there are plenty of opportunities for this. The cost and quality of the services provided are various. The types of procedures used in massage parlors vary. Starting from the classic foot massage to exotic chocolate wrapping, hot stone massage, etc. But be prepared for the fact that inexpensive lounges and services tend to specialize in providing sex services …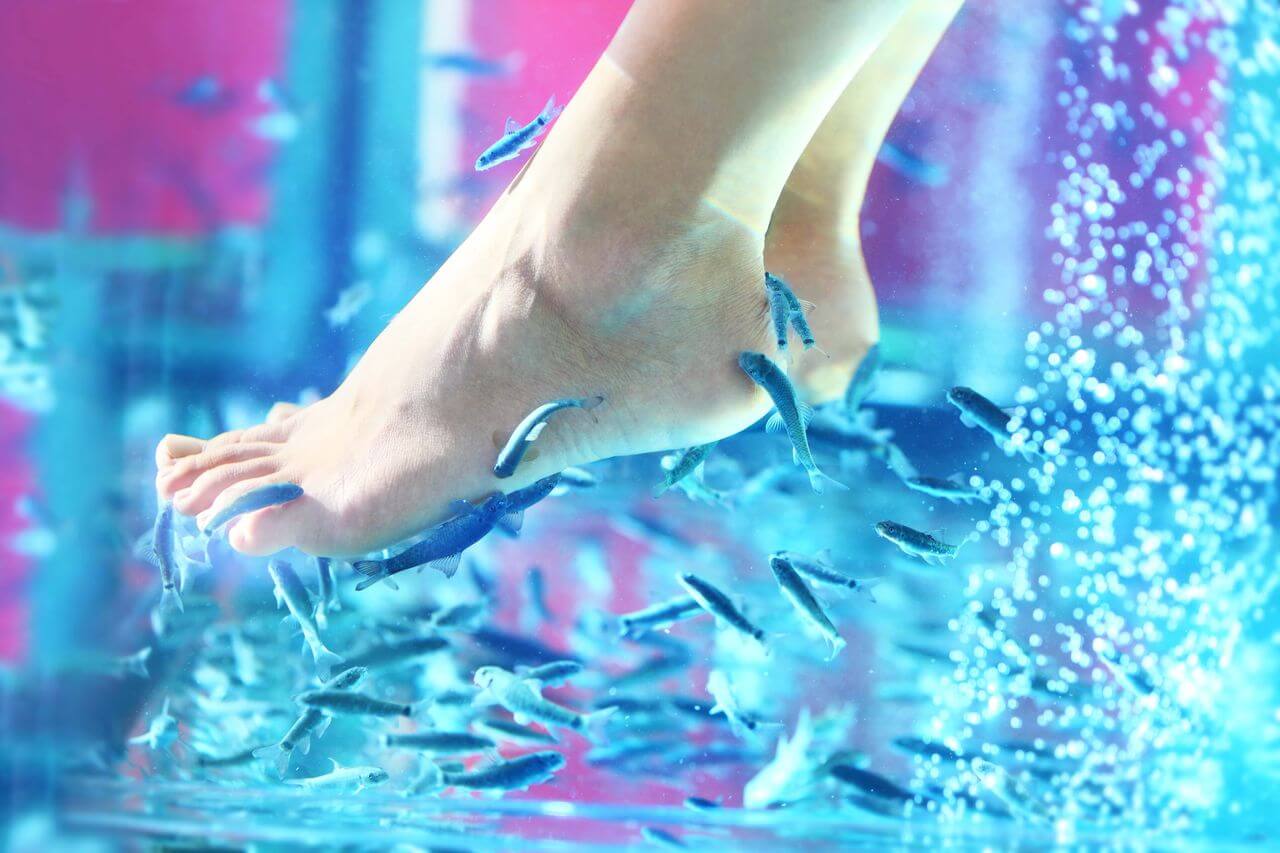 Peeling with fish is a very popular procedure, common in many countries of the world. Vietnamese are excellent specialists in this segment of the health industry. In Nha Trang, you can bring your feet in order not only in numerous SPA-salons, but also in shopping centers (for example, in Nha Trang Center), and even in the park "Young Bay" .
Theaters
Original puppet theater on the water
Read more about the theater in our article: "The Puppet Theater ".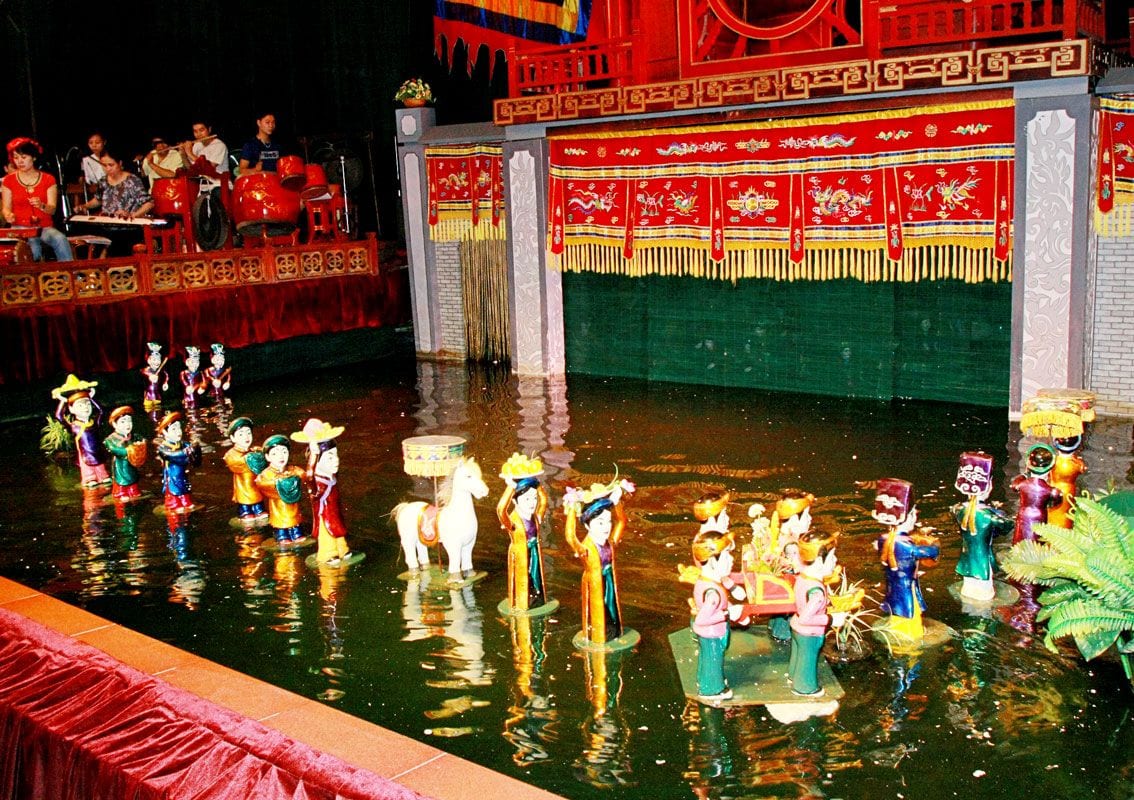 The tradition of organizing puppet theaters on the water dates back to the 11th century AD. A stage for such representations is the water surface. Acting artists are wooden dolls covered with a special waterproof varnish. Puppet-seekers hide behind screens, and in the evening the action unfolding on the water surface attracts numerous tourists.
It is noteworthy that among visitors of similar representations of adults, traditionally more than children. However, the organizers are already accustomed to such a situation and explain it by the fact that modern children grow up in the digital world and real dolls fluttering on the water do not fit into their coordinate systems and do not cause much interest. Adults – quite another matter, they are much closer realistic views.
Markets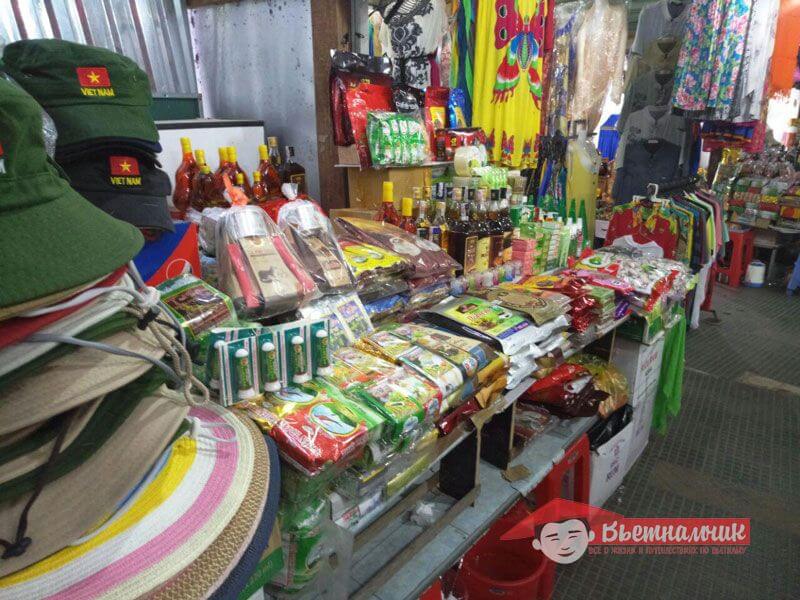 Read more in our article: "Markets of Nha Trang ".
The market is a kind of pilgrimage place, which does not need special advertising. Arriving in any country, tourists necessarily try to visit the local market – a specific storehouse of national color, unimaginable goods and smells.
Do not forget that in the market you can buy all kinds of fruits and seafood is several times cheaper than in official shopping centers. For this, it is not absolutely necessary to speak Vietnamese, it is enough to have inborn trading skills. Using the language of facial expressions and gestures allows you to conclude a successful transaction almost anywhere in the world.
However, the Vietnamese market is worth a visit not only for the sake of possible purchases. Its peculiar atmosphere is this best illustration to various myths and tales about Asian countries.
There are three main markets in Nha Trang:
Cho Dam
My Catfish (Xom Moi)
Night Market
Their exact location can be seen on the map at the beginning of the article.
Bowling and billiards
Bowling has long been a universal entertainment, popular in many countries around the world on all continents. Vietnam is no exception. If it's rainy and slushy on the street, then a visit to the bowling hall is guaranteed to improve your mood. In "Nha Trang-center" for bowling fans, optimal conditions have been created. Come – and you will not regret.
Fans of billiards can find entertainment in almost every bar in Nha Trang. A billiard table is an obligatory attribute of such establishments. Here you can have a snack, and play with the same tourists. If you consider yourself a more serious player, then it's worth visiting the local billiard room. There are enough tables for everyone, and the prices are quite democratic.
Movies – it's in Vietnam and cinema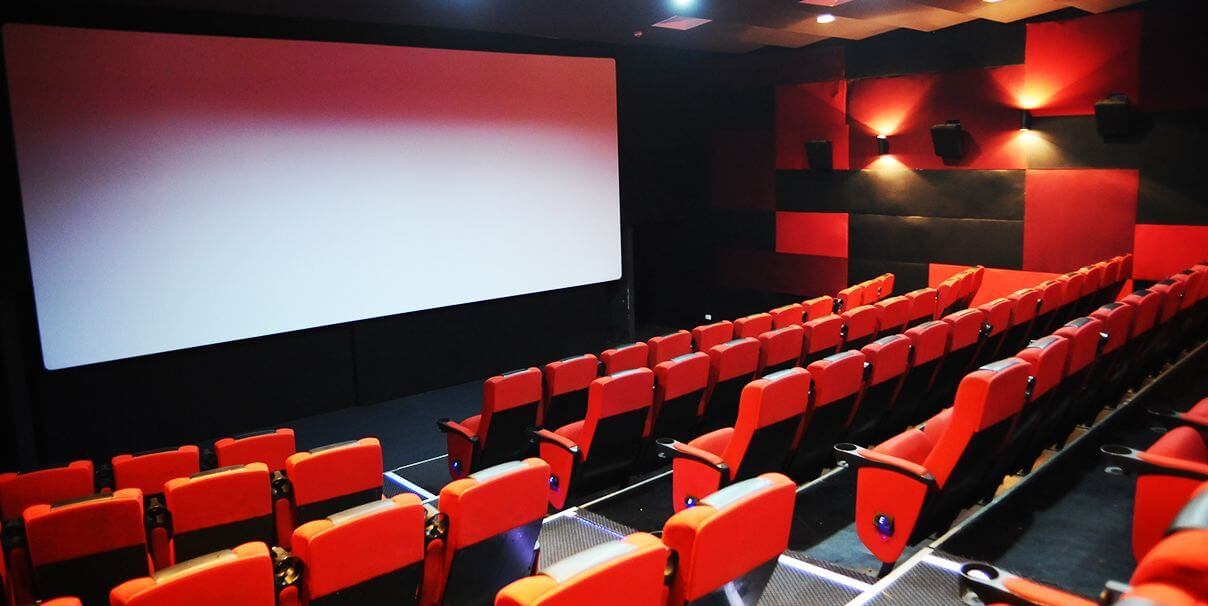 A visit to the cinema is another way to spend a good time while it's raining outside. It is desirable to know English, because in large movie theaters do not show Russian films. However, they can be seen in a small cinema in Gorky Park. Sometimes, even movies about the war in Vietnam are shown.
However, there is no thin without good – watching the movie will, at least, replenish the vocabulary. Especially if you go to the movies with a person who fluently speaks English or Vietnamese (as a rule, all English-language films are accompanied by Vietnamese subtitles).
Shopping is the best vacation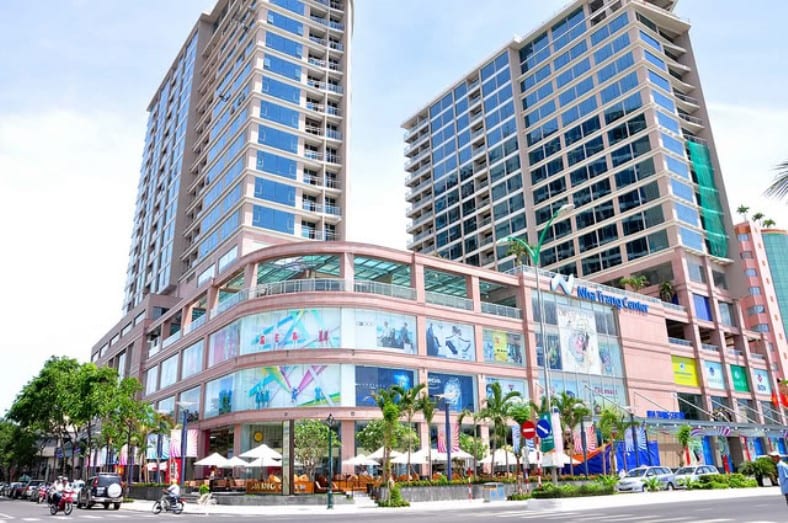 Read more in our article: "Shopping centers in Nha Trang".
For most Russian tourists, quality rest is associated with the opportunity to make successful purchases. Vietnamese shopping centers in this regard look very attractive.
Nha Trang Center
Nha Trang Center is a place where even a beginner who does not know anything about local customs, customs, traditions, cuisine, etc., will be able to acquire everything necessary for himself and his friends.
Here you can taste delicious food, admire the unparalleled seascape (the center rises on the shore of the bay), go to the cinema or the California gym.
In the shopping centers of this center the tourist feels absolutely comfortable, as no one bothers with obsessive offers and offers to bargain. The only drawback is that prices here are slightly higher than in local markets, therefore only tourists act as buyers.
Lotte Mart
Lotte March – ultramodern, by local standards, a shopping center. It opened recently – in 2016 and immediately became popular among tourists. Lotte Mart – a two-story complex, which has everything that an ordinary tourist needs – from food and alcohol to cosmetics and souvenirs.
Big C
Big C is a huge hypermarket, in which, besides stores selling everything and always, there are very cozy cafeterias and entertainment areas for children. This shopping center is characterized by very attractive prices for food and clothing.
Maximark
Maximark – another popular tourist destination. Prices in this four-story shopping center are 10% lower than in Nha Trang Center. You can buy almost everything – from food to souvenirs, and travel through shopping halls can drag on for the entire rainy season.
Besides the main ones, there is also METRO, Coop Mart and others.
Restaurants and night clubs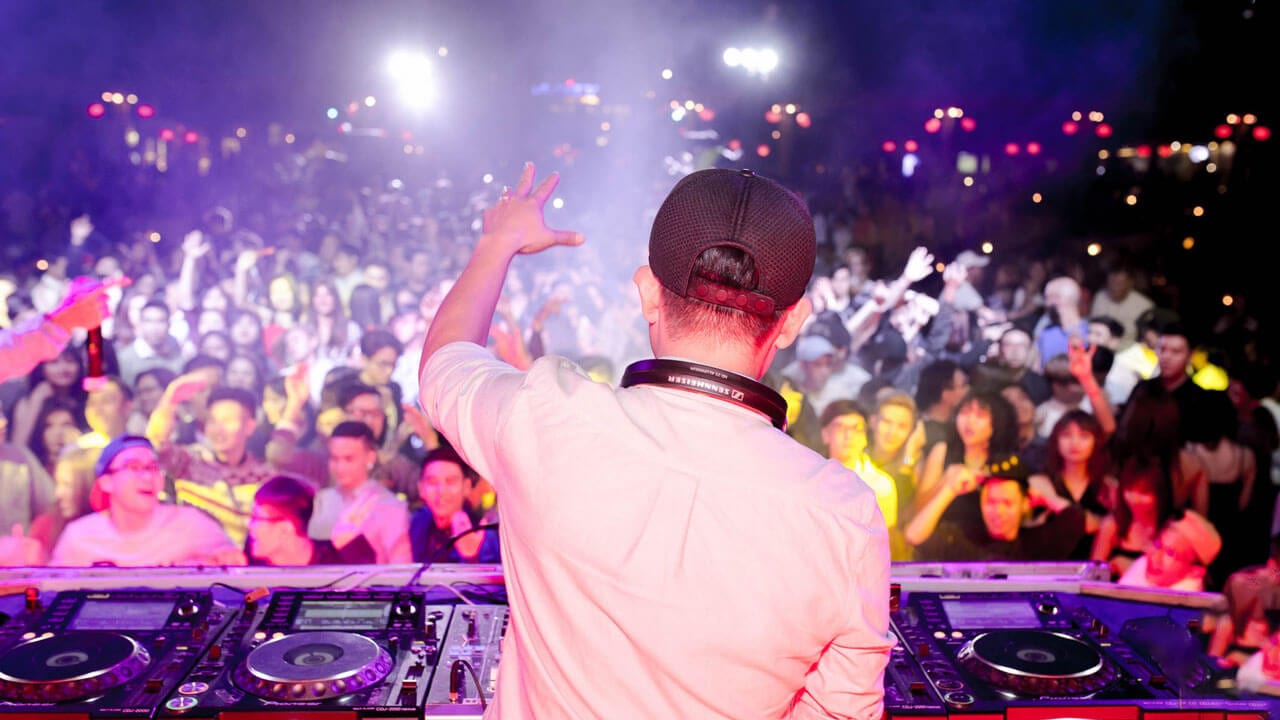 More in the article: "Night Life of Nha Trang".
Night clubs and restaurants in Nha Trang are a place of round-the-clock fun and good mood, in which there is no bad weather. And day and night here you can eat deliciously, chat, dance, smoke a hookah and just have a good time.
Club "Winter", for example, is one of the favorite places of rest for numerous Russian-speaking tourists. Constant actions and parties, pleasant music and a wonderful atmosphere attract a lot of tourists here. For girls, the entrance to the club is free, for men – 50 thousand dong.
Among the popular bars and clubs should also be noted Skylight Nha Trang, The Rooftop Lounge, Lunar Lounge, The Temple, The Cloud and many others.
Miscellaneous
Snake Farm for lovers of exotics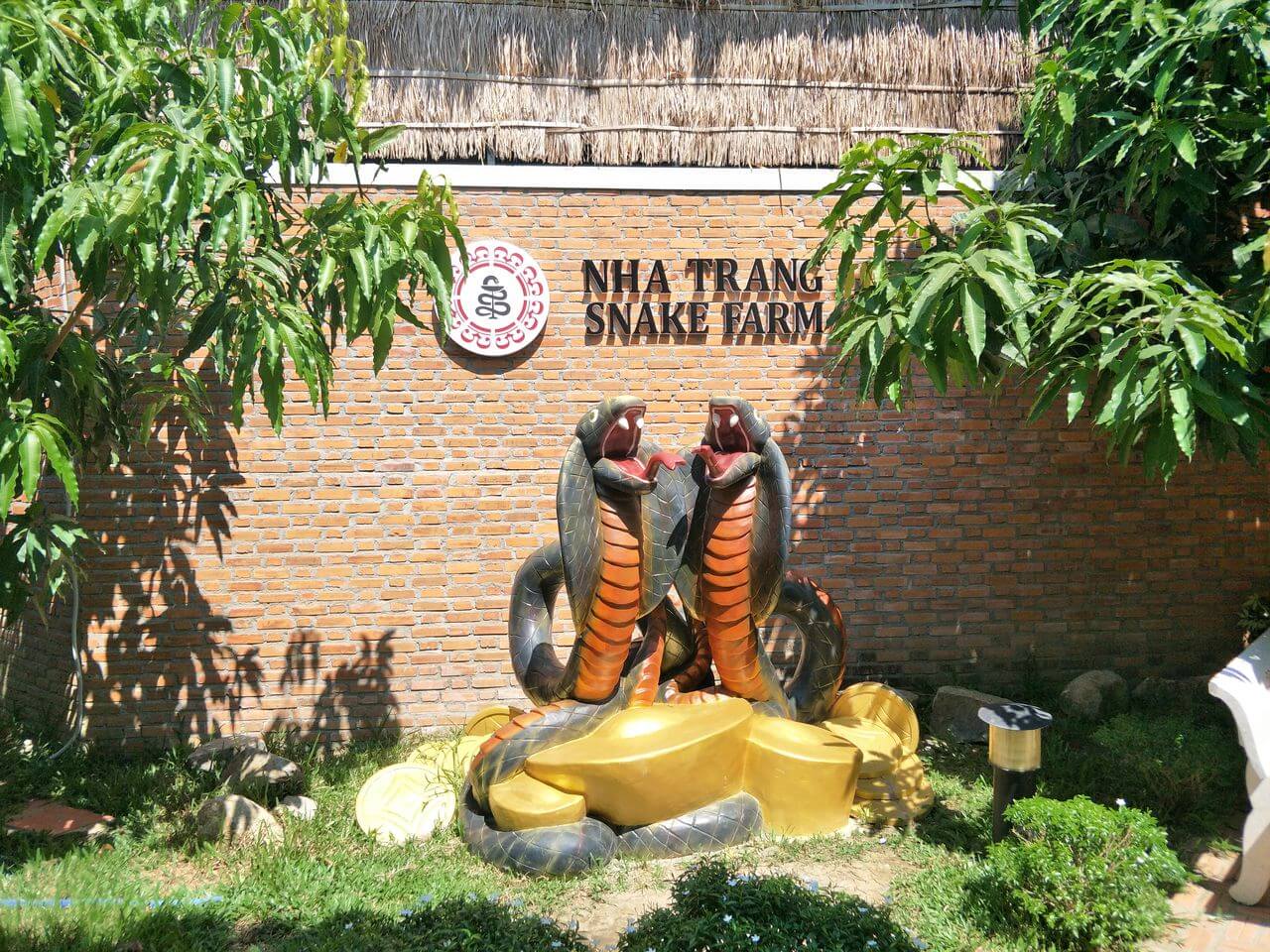 Read more in our article: "Snake Farm "Moringa".
Visiting the serpentine village is not entertainment for the faint-hearted. This is where you can see that in Vietnam and other Asian countries, snakes are treated quite differently than in Europe. Vietnamese regard snakes as a very nutritious and useful addition to the daily diet. Moreover, eaten cobra, for example, is considered a very effective means of preventing many diseases. Western medicine while officially similar exotic "preparations" does not approve, but also does not deny.
In the serpentine village, tourists can get acquainted with Vietnam, which has not changed for several hundred years. Here you can see the ancient rituals associated with snakes, and taste specialties cooked from them. Not all tourists decide to dine with a snake the first time or drink the blood of a cobra, but those who ventured – respond very positively. It is these visitors who argue that the tasting of "snake" dishes positively influenced their immunity and allowed for a whole year to forget about colds. As they say, want – believe, doubt – check.
Silk Workshop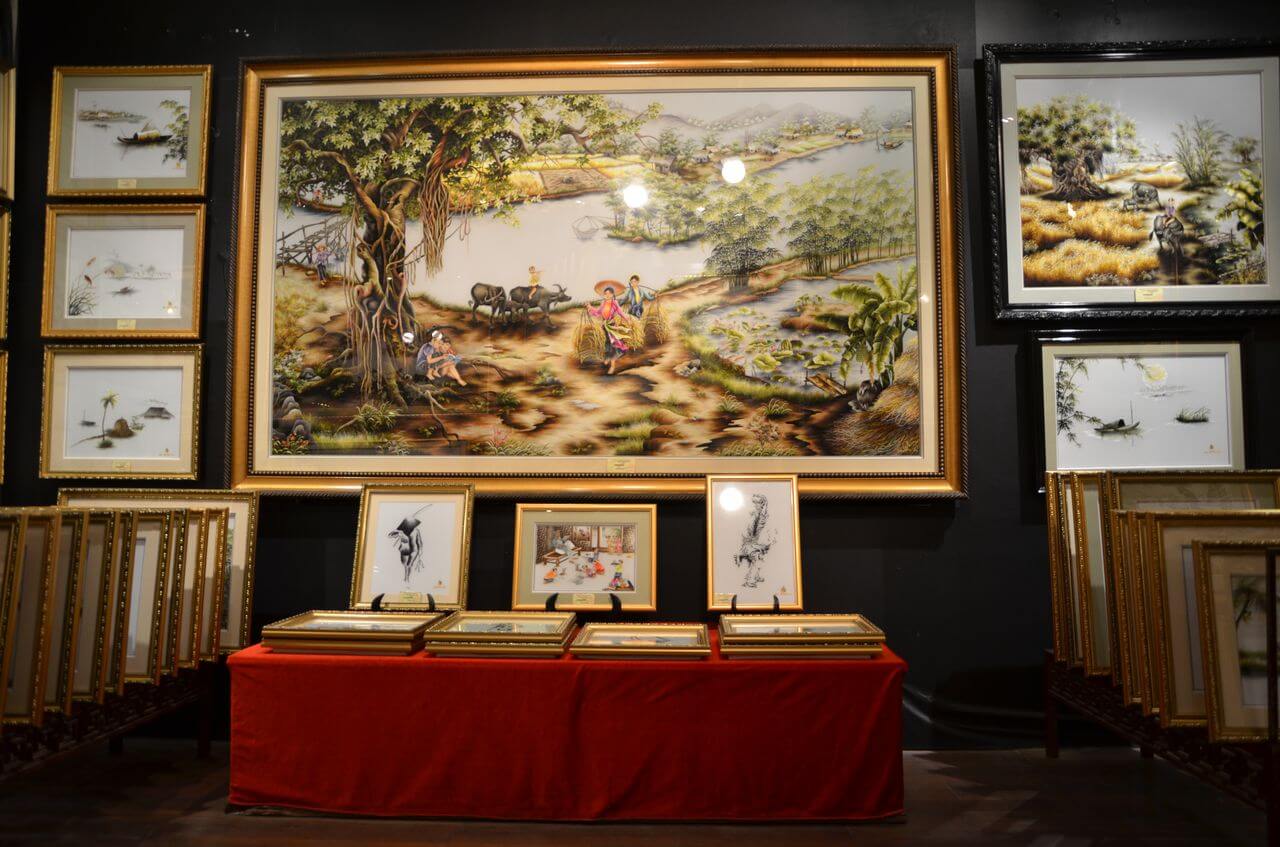 Silk factory is another specific attraction of Nha Trang. Here, however, there is nothing extreme. People who give their due to the talented Oriental craftsmen who create unique paintings seek to enter this workshop.
It's about manual work, when the picture is created silk on silk. These are real works of art that are popular all over the world. To assess all the subtleties of work can only narrow specialists, and ordinary tourists of the paintings of Vietnamese masters cause only exclamations of admiration. Take time to visit this workshop – and you can make sure that it's worth it.
---
We tried to list the main places of rest during the rainy season. We hope that everyone will find something to do for themselves, while it rains outside the window.
If you know an interesting place, which we did not mention, write in the comments!