Beaches of Danang: Mi Khae, China Beach and Nam About
Danang is a Vietnamese Novorossiysk, only with a clean beach and a clear sea. The neighboring Hoi An is packed with tourists to the eyeballs and somewhat reminiscent of the fussy Anapa.
Danang is a large industrial city, in which there is virtually no tourism industry. On the streets do not sell bags and bracelets from the skin of crocodiles, in grocery stores there are no double tariffs for foreigners. Townspeople work in offices in the business part of the city, and do not stick to visitors on the streets. Here, moderate prices, and therefore the main customers of local hotels are domestic tourists.
Beaches of Danang and other attractions you can see on the map. To open the menu, touch the icon in the upper left corner of the map.
The beaches of Danang are not yet appreciated by travelers, but this also has a plus. Are there many places in the world where you can lie on the snow-white sand in splendid isolation and then swim in the clear blue sea? And in Danang – you can!
The Danang Coast is a 20-kilometer wide sandy promenade. It is clean, moreover, cleanliness is watched not only by the tourists themselves, but also by the police. This resort is suitable for rest with children not only because of the cleanliness, but also because of the convenient approach to the sea and shallow areas near the shore.
It is generally believed that in Danang there is only one big beach, but it's not! In fact, there are more than a dozen. The most famous are "Mi Khe", "China Beach" and "Nam About".
South beaches
Beaches located in the southern part of the city. These include: Pham van Dong Beach, My Khe Beach, Bac My An Beach and Non Nuoc Beach
Pham van Dong Beach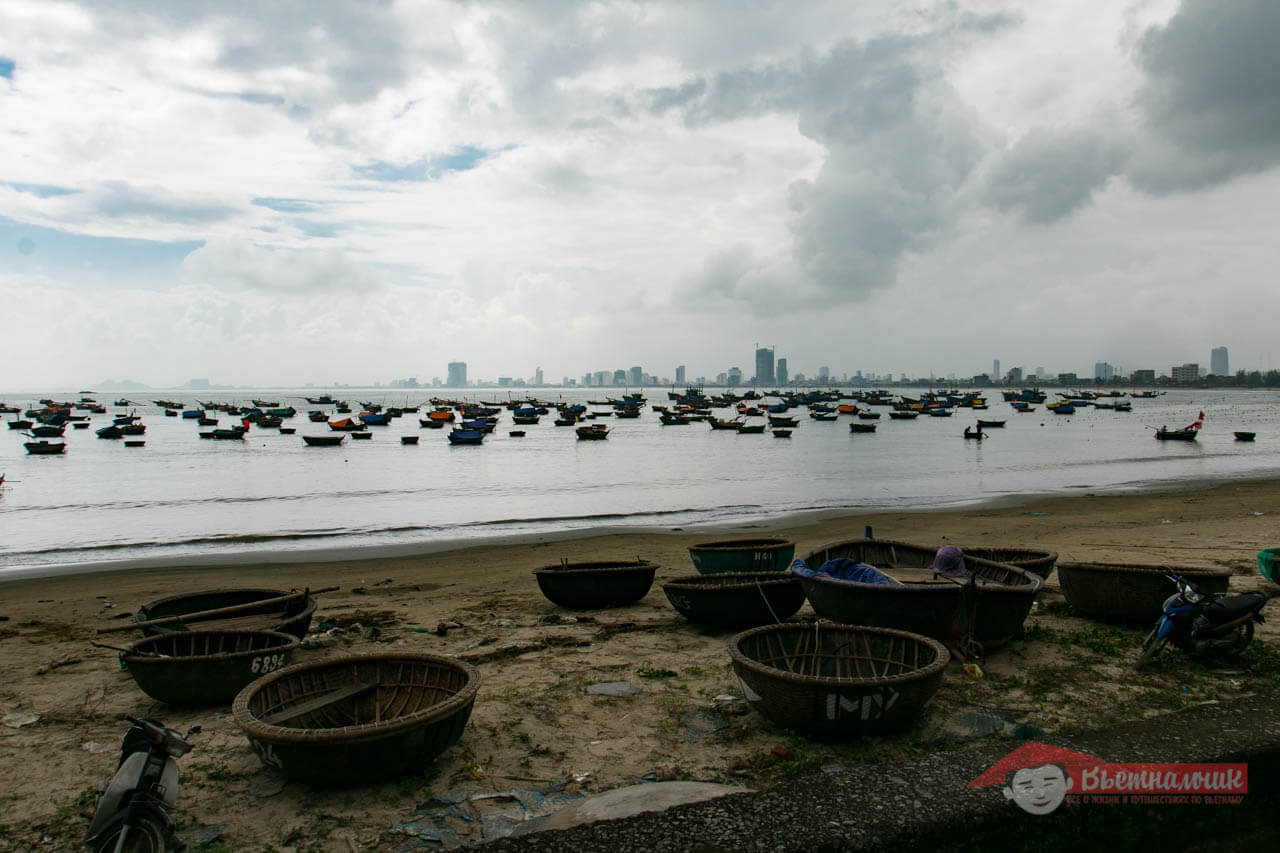 Vietnamese name: Bãi tắm Phạm Văn Đồng
The very first city beach between Son Tra and the Marble Mountains. It is located slightly north of the popular Danang beach – Mi Khe.
Mi Khe beach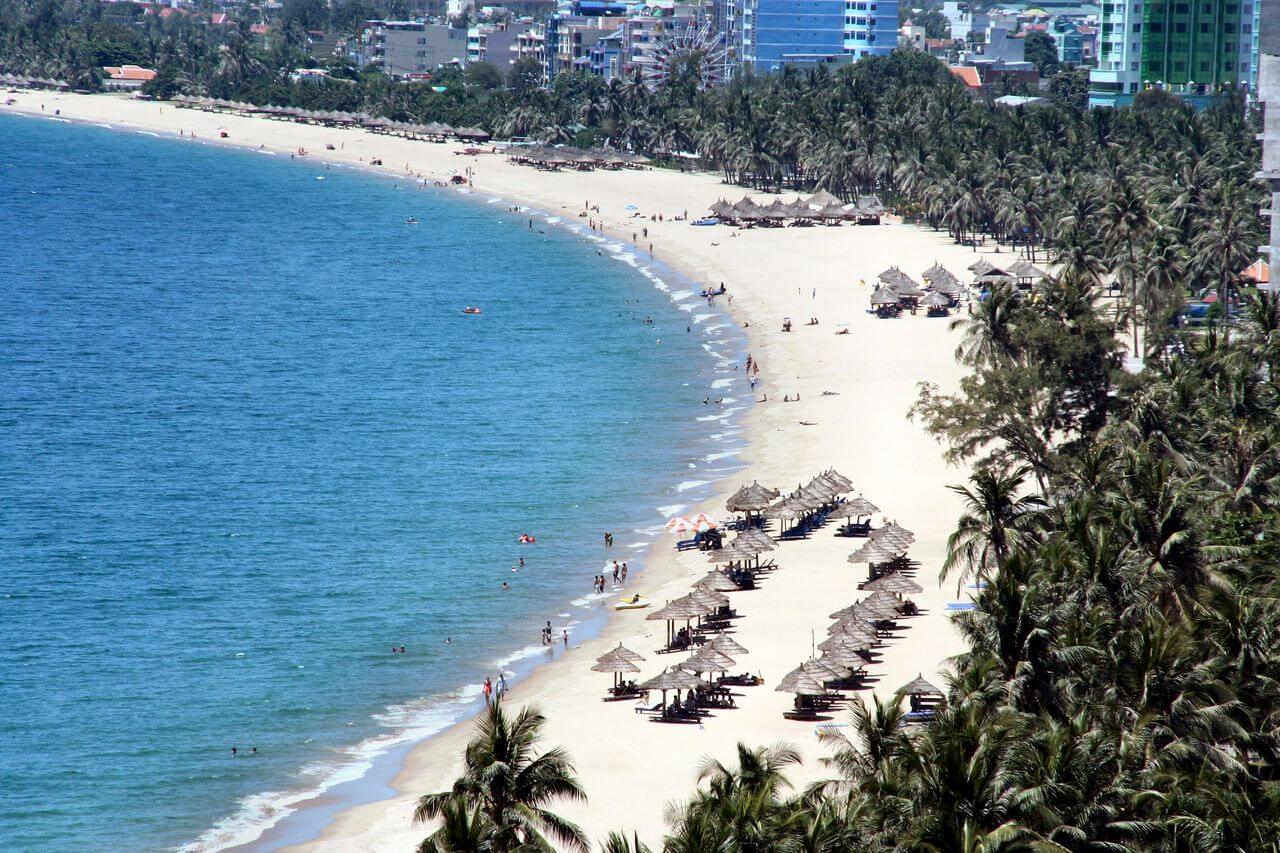 Vietnamese name: Ngũ Hành Sơn
"Mi Khe" is the main beach of Danang, located 6 km from the city center. Due to its popularity and the number of positive reviews, it can not boast of a complete lack of people, there is always someone here. At 6 am you can meet a group of Vietnamese doing gymnastics, from 6 to 11 o'clock rest tourists who are not accustomed to the scorching sun of Vietnam. After lunch, there are extreme people on the beach, and local residents are drawn to the clock by 17 to take a swim and rest after a day's work.
We offer you to watch a beautiful video from Mi Khe beach in Danang:
Chinese beach
"China Beach", he is also "Buck Mi An", he is White, he is also a Chinese beach in Danang is located a few kilometers from the central part of the city and not far from Mi Khe. Has received its unofficial name because of the large number of Chinese among vacationers nearby and dazzling white sand underfoot. Its length is about 4 km. Despite the absence of bays and bays, the sea next to the "Buck Mi An" rarely storms, and from January to August there is no disturbance at all. Storms depend on the direction of the wind. If it blows slightly from the side, the breakers do not even reach the beach, they break on the way. If directly, the waves become large, and the water temperature may drop to 20 ° C. But such a storm usually does not last longer than one day.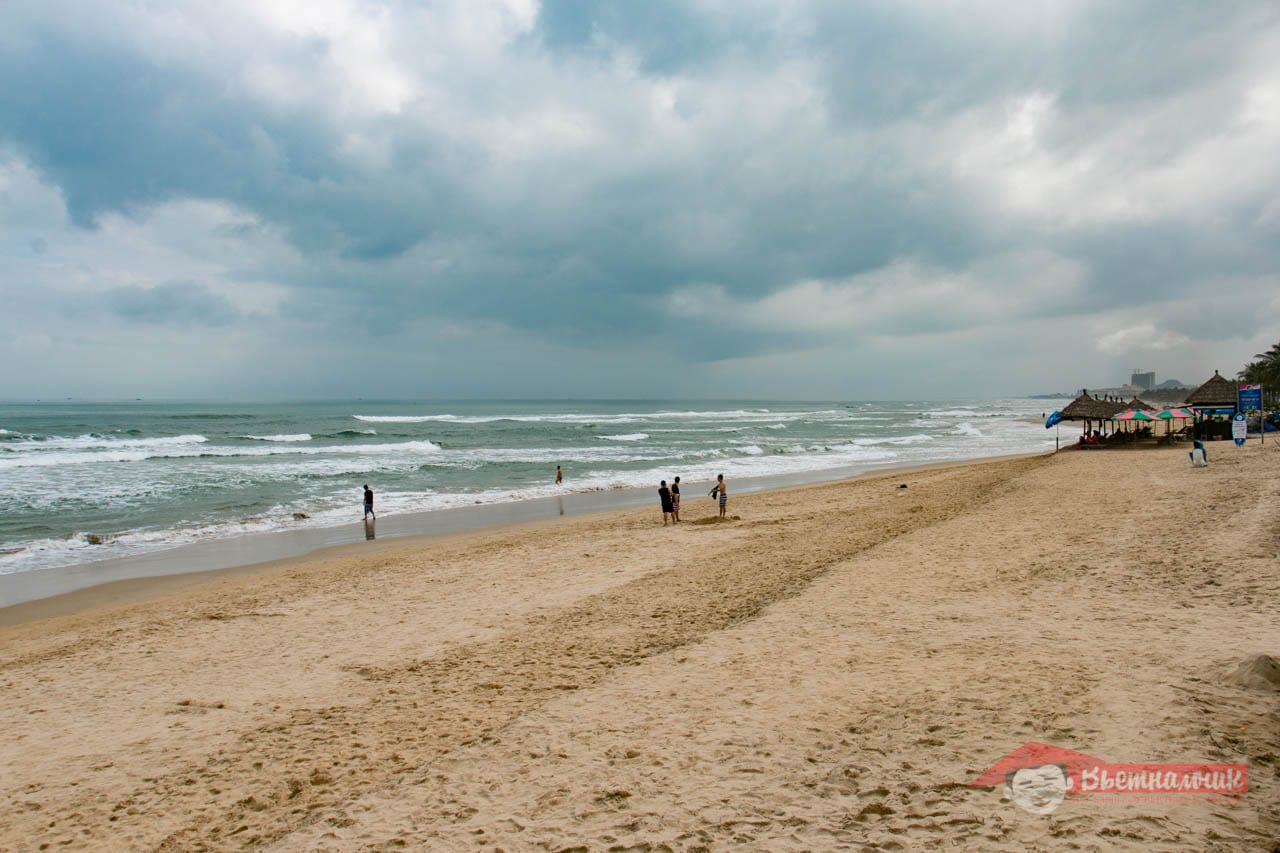 Sun beds are cheap, and for drinks you will have to go to a nearby cafe. There are no sellers of "all" running along the coastline. Despite its desolation and lack of entertainment, "China Beach" refers to centralized city beaches. For the safety of tourists, there are rescuers here. A watch rescuer sits on the tower and screams or whistles to everyone who has swum away. Moreover, he continues to work even late at night!
Non Nuok
In Danang, often come for seclusion, but not all beaches of the city can boast of a complete lack of people. Of the most desolate can be noted "Non Nuok", located near the village of artisans and on the road from Danang to the Marble Mountains. Here you can not only relax in complete solitude, but also get interesting souvenirs made of stone. The beach "Non Nuok" can be called wild, but it is extremely clean.
Beaches of the peninsula
Son Tra area. A whole group of beaches located along the perimeter of the peninsula. Includes Bei beaches (Bai), such as Bai But, Bai Rang, Bai Nam, Bai Con, Bai Bac and Tien Sa Beach.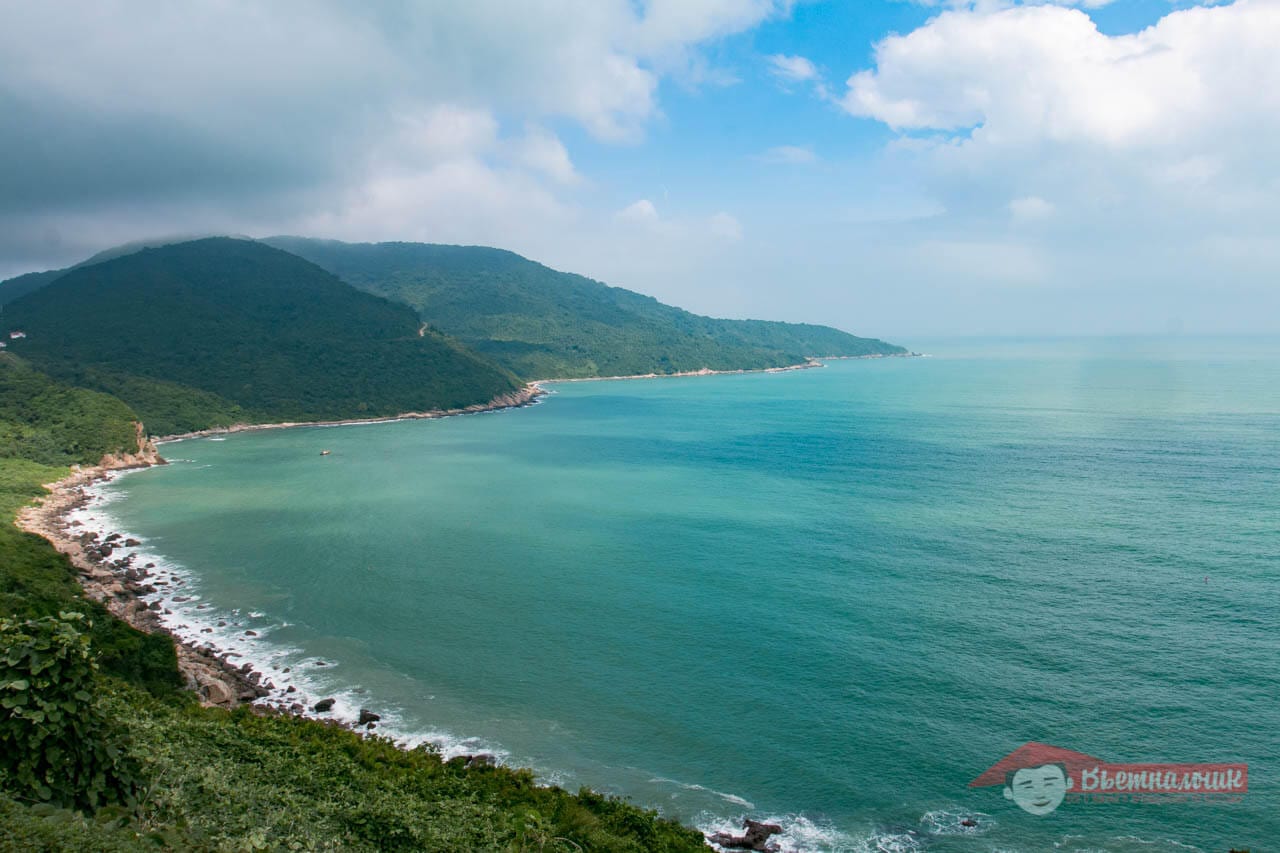 Northern Beaches
Northern part of the city. It includes beaches: Xuan Thieu Beach and Thanh Binh Beach and Nam O.
We About
This small beach, located to the north-west of Danang, is known for the sad episode of Vietnamese history. It was here that the US Marines landed in 1965, and then the war between the US and Vietnam began . Now it's just a cozy, deserted place away from the main tourist routes.
Beaches of Da Nang can be called one of Vietnam's key tourist attractions. But we must hurry! Tourists constantly post photos and videos about their visit to "Mi Khe" or "China Beach", with might and main boasting rest on a deserted coast. With such an advertising campaign, it will soon cease to be so.